Manfrotto 055 3 Section Carbon Fibre Tripod
Special Offers
get selected Xpro heads Half Price when bought with this product. Add to basket to view offer.
RRP
£451.95
£249.00
after £0.00 cashback.
@APPLYFORFINANCENOW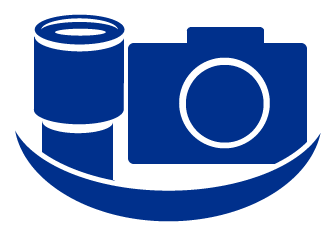 Click here for money saving Manfrotto 055 3 Section Carbon Fibre Tripod bundles
Product Summary
3 section
Features Quick Power Lock Levers for easy adjustments
Built in bubble level
Easy Link connector allows support for a photo or video accessory
Our Verdict
The Manfrotto 055CXPRO3 Carbon Fibre tripod is a masterpiece of engineering featuring the latest in tripod innovation.
We Love
Easy switching between horizontal and vertical column orientation
Handy bubble level
The ability to attach an LED light, flash or reflector with the Easy Link connector
Product features in detail
The new 055 carbon fibre 3-section tripod delivers maximum rigidity from the lightest components; a masterpiece of engineering designed for photographers who want the best from their tripod and need it to be easily transportable. The 100% carbon fibre tubes and new QPL leg locking system increase the tripod's rigidity and absorb vibrations, stabilizing camera equipment under any conditions. Carbon fibre tubing and magnesium castings also reduce the weight of this tripod compared to the equivalent aluminium version.

Key Features:
The key feature of the 055CXPRO3 is its 90° centre column mechanism, which allows the column to be extended vertically as normal, or horizontally to open up a wide range of framing and shooting possibilities; this makes the 055CXPRO3 an extremely versatile tripod, suitable for a wide range of photography and video applications. The horizontal column mechanism is housed within the tripod's top casting for compactness, but it is easily and quickly extended whenever you need it. Switching between vertical and horizontal column orientation requires no disassembly, and can even be done with a camera attached.

The legs of the 055CXPRO3 tripod are also fast to extend and adjust, thanks to the Quick Power Lock levers that block and unblock each leg section. The special design of the QPL levers allows a more comfortable single-handed opening of all leg sections in one action. QPL's lever design also offers more powerful locking of each section, meaning the tripod is more stable and rigid than with traditional lever designs. Intuitive and ergonomic leg angle selectors allow each leg to be independently and solidly set to any of the preset angles, again allowing considerable positioning freedom.

A bubble level is built in to the top of the centre column for precise framing. The bubble level rotates freely around the centre column, so it can be positioned wherever it's easiest for you to see it while adjusting the tripod, and without it either being obscured by the mounted head and camera, or getting in the way of head or camera controls.

The top casting of the 055CXPRO3 has an Easy Link connector for supporting a photo or video accessory (such as an LED light, flash, reflector, or other piece of equipment) on an extending arm or bracket, and making the tripod into a practical mobile studio.