Think Tank Glass Taxi
Small backpack for large lenses or standard DSLR kits.
RRP
£149.00
£139.00
after £0.00 cashback.
@APPLYFORFINANCENOW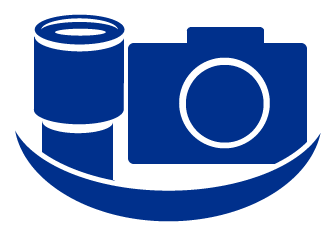 Click here for money saving Think Tank Glass Taxi bundles
Convertible backpack/shoulder bag that holds large lenses or a camera system. Holds up to a 500mm f/4 lens, 300mm f/2.8 lens attached to a standard DSLR, or a 70-200mm attached to a standard DSLR with hood in position. A Modular Component Strap is located on the outer lid of the bag. This allows you to increase the bag's capacity as needed.
KEY FEATURES
Can be used as a shoulder bag
Can be used as a backpack
Foam Collar for large glass
Foam Ring for smaller hoods

GEAR PROFILE

Holds up to a 500mm f/4 lens.
Holds a 300mm f/2.8 with DSLR
Holds a gripped DSLR
This is one of the only backpacks that will hold a pro-size DSLR, with a 70-200 f2.8 attached and lens hood in position, as well as providing additional room for three other lenses.

Holds a 300mm f2.8 with SLR The Glass Taxi can also hold some lenses like a 300 2.8 with a pro-size SLR attached. It is best to use both the Foam Collar and the Foam Ring to secure it in position.

The Foam Ring in the bottom is for lens with smaller hoods, such as a 300 2.8. This extra foam pad, which is removable, securely positions the lens in the bottom of the bag.

A removable foam collar attaches via hook and loop to the back of the case. This secures a large lens in the case, preventing it from wobbling back and forth.

The Pro Speed Belt or Thin Skin Belt can be attached to the Glass Taxi by putting it under the hook and loop flap on the bottom of the bag. Modular components can be attached to the belt during use.

Pro Speed Belt can be removed without taking off the backpack or the belt. Remove the backpack by disconnecting the hook and loop flap and pulling the backpack upwards, keeping the belt and Modular components fully assembled.

Front rail holds Modular components. The "rail" on the front side of the Glass Taxi allows attachment of Modular components such as the Chimp Cage, shown in the photo, which holds a DSLR (without lens attached) or other items.

Stretch pockets on both sides allow for items such as a monopod to be attached to the side of the bag. Straps are included to hold the monopod in place.

A medium size tripod, such as this carbon fiber model, can also be carried on the Glass Taxi. Straps and instructions are included.

Tuck away the shoulder straps as needed. Disconnect the shoulder straps from the lower D rings and tuck them behind the back pad. This is useful when using the Glass Taxi as a shoulder bag.

A seam-sealed rain cover is included that has a pop-out section that goes over a Modular component when one is attached to the front rail.

A clear business card holder is located under the padded handle for easy identification. It can also be used to carry extra business cards.

The inside mesh pocket can be used for small accessories, such as a Pixel Pocket Rocket, lens caps, lens cloth, and more.

The Glass Taxi is so small, few people realize that it holds up to a 500mm f4 lens. It comes with the Curved Comfort shoulder strap, allowing it to be carried as a shoulder bag.

The Glass Taxi has mid-weight shoulder straps to carry it as a backpack. While wearing the backpack, its small profile disguises its function as a photo backpack.
Interior Dimensions: 8.3" W x 16.3" H x 8" D (21.1 x 41.4 x 20.3 cm)
Exterior Dimensions: 8.5" W x 17" H x 9.5" D (21.6 x 43.2 x 24.1 cm)
Weight: 2–3.7 lbs (0.9–1.7 kg)

MATERIALS
Exterior: For superior water-resistance, all exterior fabric has a durable water-repellent (DWR) coating, plus the underside of the fabric has a polyurethane coating. It also has 1680D Ballistic Nylon, 420D Diamond Rip-Stop Nylon, YKK® RC Fuse (abrasion resistant) Zippers, antique nickel-plated metal hardware, 3D Airmesh, Spandura Pockets, Nylon webbing, 3-Ply Bonded Nylon thread.
Interior: Removable closed cell foam velex dividers with closed cell foam, polyurethane backed Velex liner, 210D silver-toned nylon, 2x polyurethane coated nylon 210T seam-sealed taffeta rain cover, 3-ply bonded nylon thread.