Metz mecablitz M400 Flashgun for Olympus/Panasonic/Leica
RRP
£250.00
£199.00
after £0.00 cashback.
@APPLYFORFINANCENOW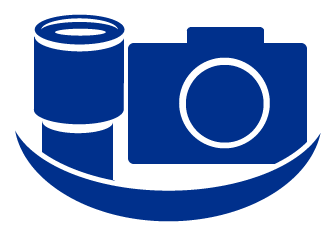 Click here for money saving Metz mecablitz M400 Flashgun for Olympus/Panasonic/Leica bundles
Metz mecablitz M400 Flashgun for Olympus/Panasonic/Leica
Compact and powerful.
Perfectly equipped, attractively packaged.
The mecablitz M400 represents a new generation of compact flash systems. It is especially suited to mirrorless system cameras and is ideal for any photographers or film-makers looking for a convenient flash unit. The mecablitz M400 is also highly equipped and leaves nothing to be desired. The maximum guide number of 40 forISO 100 is capable of handling almost all shooting situations. Versatile lighting options are provided by the motor zoom function (24-105 mm), the fully pivotable reflector with removable reflector card and the integrated wide-angle diffuser (12 mm). The M400 is also ideal for wireless operation, be it TTL or servo. As for usability, the M400 also sets new standards with its innovative OLED display and its impressively tidy, simplified user interface.

The AUTO TTL operating mode enables the camera to fully automatically control the flash unit (turning on and flashing) and ensures the subject of your picture is put in the best light possible – perfect to those new to flash. The mecablitz can be synchronised with the first or second shutter curtain (irrespective of camera model) and it supports high-speed sync (HSS or FP). The new design of the mecablitz M400 not only looks timeless – the flash unit is always kept up-to-date via a USB interface for receiving firmware updates.
Product features in detail
High max. guide number 40 (meters), High max. guide number 131 (feet) for ISO 100/21° and 105 mm
Vertical (+90°) and horizontal (360°) swivel reflector
OLED display
Simple operating concept
Motorised zoom for 24–105 mm illumination
Integrated wide-angle diff user for 12 mm illumination
Flip-out reflector card
Integrated autofocus flash metering
Flash readiness indicator and correct exposure display on unit and on camera**
flash range in OLED display
Automatic unit shut-off
Metal base* with quick lock
*Excludes Sony model
**Functions depend upon camera being used
Standard Flash Modes
TTL flash mode (digital only)
Manual flash mode with 25 partial lighting levels
Servo flash mode with learning function
HSS – high speed synchronisation**
1st and 2nd shutter curtain synchronisation
Manual flash exposure correction for TTL flash mode
Automatic fill-in flash
** Functions depend upon camera being used
Video Light
High performance LED
100 Lux / 1m
6 stage adjustable
Camera Specific System Flash Modes
Canon version
E-TTL- / E-TTL-II flash mode
E-TTL remote mode**
FUJIFILM version
Nikon version
i-TTL / i-TTL-BL flash mode
i-TTL remote mode**
Olympus / Panasonic / Leica version
Micro four thirds / four thirds TTL flash mode
Micro four thirds / four thirds TTL remote mode**
Pentax version
P-TTL flash mode
P-TTL remote mode
Sony Multi Interface version
ADI flash mode / TTL pre-flash
ADI remote mode
**Master and slave mode
Ready for the Future
Firmware update via integrated micro USB socket
Power Supply
4 x AA alkaline-magnesium or lithium batteries
4 × AA NiMH rechargeable batteries
What else is included in the box?
Buy Metz mecablitz M400 Flashgun for Olympus/Panasonic/Leica - price
£199.00