ZEISS Batis 40mm f/2 CF Lens for Sony E-Mount
An all purpose lens that offers outstanding imaging quality, making it ideal for close-ups.
RRP
£1,300.00
£1,119.00
after £0.00 cashback.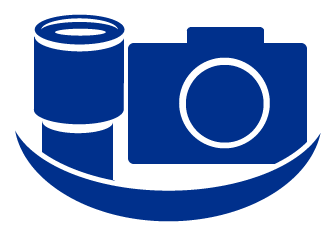 Click here for money saving ZEISS Batis 40mm f/2 CF Lens for Sony E-Mount bundles
ZEISS Batis 40mm f/2.0 CF E-Mount Lens
Features 40 mm focal length, can be used in a host of settings
Fixed focal length (optimized lens design) with high speed (f/2) to deliver the signature ZEISS look
ZEISS T* coating ensures high micro contrast and brilliant shots that exude the signature ZEISS look
CF (Close Focus) with 24 centimeters (9.4 inches) close focusing distance helps photographers compose creativeimages
OLED display with range and depth of field display for high-definition zones
The ZEISS Batis2/40 CF (Close Focus) is excellent for photographers who need a lens that can react quickly in many settings. Its 40-millimeterfocal length, which is between the classic 35 and 50 millimeters, makes the lens a versatile companion for a whole range of shooting situations. The close focusing distance of 24 centimeters (9.4 inches) and large aperture f/2 enable photographers to integrate the main objects cut-out into a creative shot.
The intuitive OLED display provides information about the focus distance and depth of field and makes the handling of the lenseven moreconvenient in unique shooting situations. The fast autofocus is quiet and precise, and the robust design and high-quality workmanship protectthe interior against dust and moisture.
The legendary ZEISS T* anti-reflective coating, combined with more than 125 years of experience in lens development and the latesttechnologies, ensure that every moment captured with a ZEISS Batislens provides that exceptional ZEISS look
Our Verdict
A fantastic lens for Sony E-Mount cameras, versatile enough for you to shoot landscape, portrait and street photography without ever changing lenses.
With a close focusing distance of 24cm, you can get nice and close into your subject or pull further away for a wider shot.
The f/2 aperture makes it easy to isolate your subject in the frame
We Love
One of the most versatile lenses for Sony E-Mount cameras allowing you to capture a wide range of photography and videography subjects
A nice fast f/2 aperture allows you to isolate your subject and create some lovely bokeh
A close focusing distance of 24cm helps photographers to compose creative images
The legendary Zeiss T* anti reflective coating ensures that you get that exceptional Zeiss Look
Zeiss Batis 40mm f/2 Hands On Review