Samyang 50mm T1.5 VDSLR AS UMC Lens - Canon Fit
RRP
£514.99
£459.00
after £0.00 cashback.
@APPLYFORFINANCENOW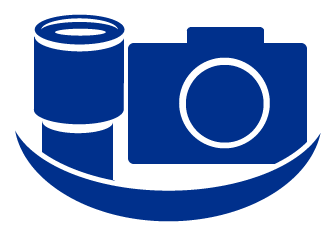 Click here for money saving Samyang 50mm T1.5 VDSLR AS UMC Lens - Canon Fit bundles
Samyang 50mm T1.5 VDSLR AS UMC Lens - Canon Fit
Samyang 50 mm T1.5 AS UMC has been designed for cameras and camcorders fitted with photosensitive 24x36mm or smaller sensor. It gives 46.2 degrees field of view, and thanks to high brightness value of T1.5 (f/1.4) it comes as a great tool in poor lighting conditions, ensuring splendid image quality and small depth of field.
Optics of the lens consists of nine lens elements arranged in six groups (including one aspherical and one hybrid aspherical lens element). To ensure high contrast and faithful colour reproduction, all lens elements have been covered with multi-layered UMC anti-reflective coatings.
Samyang 50mm T1.5 VDSLR ensures exceptionally smooth and aesthetic mapping for out of focus areas beyond the focal plain, producing the so called bokeh effect. Thanks to the eight-bladed aperture, the subjects located outside the depth of field are shown with extremely smooth features. This feature will be appreciated by professional filmmakers and photographers taking portrait photos.
Product features in detail
Focal length: 50 mm
Maximum aperture: T1.5
Angle of view: 46.2°
Minimum focusing distance: 0.45 m
Minimum aperture: T22
Number of aperture blades: 8
Focus adjustment: manual
Optical construction: 9 lens elements, 6 groups, 1 ASP, 1 Hybrid
Available mounts: Canon EF, Four Thirds, Micro Four Thirds, Nikon F, Pentax, Samsung NX, Sony A, Sony E, Fuji X, Canon M
Dimensions (for Canon EF): 74.7 x 81.6 mm
Weight (for Canon EF): 575g
Buy Samyang 50mm T1.5 VDSLR AS UMC Lens - Canon Fit - price
£459.00
To buy the Samyang 50mm T1.5 VDSLR AS UMC Lens - Canon Fit, please click 'Add to basket'. If you have any questions about it, call our expert team on 01444 23 70 70 or email them at sales@parkcameras.com.