Samyang XP 10mm f/3.5 Lens - Canon EF Mount
RRP
£949.99
£699.00
after £0.00 cashback.
@APPLYFORFINANCENOW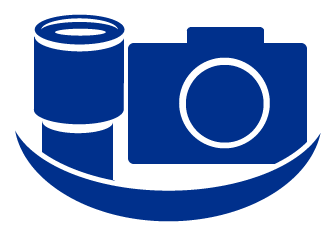 Click here for money saving Samyang XP 10mm f/3.5 Lens - Canon EF Mount bundles
Samyang XP 10mm f/3.5 Lens - Canon EF Mount
The World's widest non fisheye lens, the XP 10mm F3.5 provides ultimate ultra-wide-angle coverage up to 130° angle of view with crystal image quality. Now you can capture a wide landscape with XP 10mm F3.5 architecture and indoor as well in high resolution with distortion-free. XP 10mm F3.5 is expected to be the perfect lens for a broader range of photographer and cinematographer who wishes to create professional photos and videos in exceptional high resolution and solid body quality made with metal.
World's Widest Angle of View – 130°
XP 10mm F3.5 is a full frame premium manual lens for Canon EF mount, and covers full frame 130 ° and APS-C 104°. This has the widest angle of view among the existing optical lenses, and captures a wide and abundant sight in vivid colours, creating outstanding impressions of space. You can get quality results for the wide angle not only from optimal subjects including landscape, celestial body, sky, and architecture, but also from indoor, portrait, and snapshot, using the minimum focal length of 26cm.
Distortion-free
XP 10mm F3.5 lens from Samyang encapsulates the brand's universally respected optical technology in the world's widest angle of view and zero distortion. This lens features a total of 18 lenses in 11 groups. 7 special optic lenses for maximizing the image quality from corner to centre in vivid colours. The use of 3 aspherical lenses, 3 extra-low dispersion lenses, and 1 high-refractive lens for minimizing distortion extremely and various aberrations. Flare and ghost effects are also well-controlled.
Premium lens of perfect make for more than 50 megapixel photography and 8K cinematography
Made with Samyang's 40 year knowhow in optical design and manufacturing technology, XP 10mm F3.5 proves it to be the best support for your more than 50 megapixel photography and 8K cinematography. Classy design of the metal body presents overwhelming optical performance of Samyang.