Tamron SP 150-600mm f/5-6.3 Di VC USD G2 Lens + 1.4x Teleconverter - Nikon F
RRP
£1,750.00
£1,249.00
after £0.00 cashback.
@APPLYFORFINANCENOW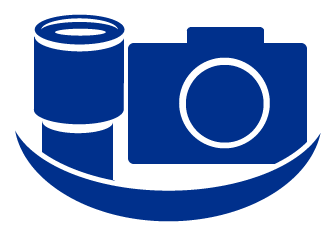 Click here for money saving Tamron SP 150-600mm f/5-6.3 Di VC USD G2 Lens + 1.4x Teleconverter - Nikon F bundles
Tamron SP 150-600mm f/5-6.3 Di VC USD G2 Lens + 1.4x Teleconverter - Nikon F
A Kit comprising the Tamron SP 150-600mm G2 ultra-telephoto zoom and the Tamron TC-X14 1.4x teleconverter. Using the 2 items together gives an equivalent zoom range of 210-840mm on full-frame sensor cameras, or 336-1344mm with crop-sensor Canon cameras.
The SP 150-600mm G2 (Generation 2) ultra-telephoto lens with upgraded optical performance enables handheld shooting with remarkable definition. This new lens builds upon the success of the original and much acclaimed SP 150-600mm (Model A011, which Tamron first introduced in December 2013), including better overall optical performance and faster AF speed, VC enhancements, plus Fluorine Coating, FLEX ZOOM LOCK and optional, matched teleconverters.

Rebuilt from the ground-up to meet Tamron's strict quality standards and design specifications, this new zoom combines smart engineering and high performance with quality craftsmanship, durability and user friendliness. The SP 150-600mm G2 includes three LD (Low Dispersion) lens elements which completely eliminate axial and transverse chromatic aberrations. It also features upgraded optical construction (21 elements in 13 groups). Anti-reflection technologies, eBAND (Extended Bandwidth and Angular-Dependency) Coating and BBAR (Broad-Band Anti-Reflection) Coating improve light transmission and suppress internal reflections, including light reflected off the camera's image sensors. So even when taking a backlit or semi-backlit photograph, ghosting and flare caused by reflected light are fully eliminated.

Additional enhancements expand the lens's versatility. For example, MOD (Minimum Object Distance) has been reduced to 2.2m so you can enjoy tele-macro photography and dramatic bokeh.
The TC-X14 Teleconverter is designed exclusively for the Tamron SP 150-600mm Di VC USD G2 (Model A022) ultra-telephoto zoom lens. This teleconverter increases the maximum focal length by 1.4x, whilst retaining a close MOD (minimum object distance), so the magnification ratio during close focusing is also enhanced. It features Tamron's sophisticated BBAR (Broad Band Anti Reflection) coating to eliminate ghosting and flare. Both autofocus and VC features are retained with compatible lenses. The Moisture-Proof and Dust-Resistant construction, with a sturdy, durable barrel design is perfect for use with the larger lenses The bayonet mount made of brass on the camera side and stainless steel on the lens side ensure excellent durability, even with repeated mountings and detachments.
Features
Lens and teleconverter together gives huge Zoom range of 210-840mm
SP = Super Performance
USD = Ultrasonic Silent Drive
VC = Vibration Compensation (image stabilisation) with up to 4.5-stop advantage
eBAND Coating
Minimum Focus Distance = 2.2m
Filter Size: 95mm