Sony FDR-X3000R 4K Action Camera with finger grip
Capture all the action, even at depths of 60m underwater, in ultra high definition 4K. Better yet, control it all from afar with the supplied live view remote.
£499.00
after £0.00 cashback.
@APPLYFORFINANCENOW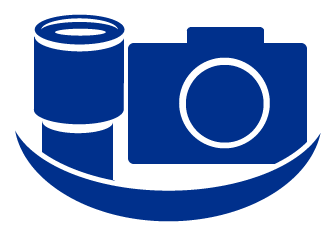 Click here for money saving Sony FDR-X3000R 4K Action Camera with finger grip bundles
Sony FDR-X3000 4K Action Camera Summary
Now Including AKA-FGP1 finger grip
4K Ultra HD Video Capture
1/2.5" CMOS Sensor
Zeiss Tessar f/2.8 lens with equivalent focal lengths of 17mm (wide), 23mm (medium) and 32mm (narrow)
Built-in GPS
Waterproof up to 60m with supplied underwater housing
Protective housing also dust and shock proof
Balanced optical SteadyShot for shake reduction
Full camera control via supplied remote (RM-LVR3)
Adjustable field of view and zooming
Wi-Fi
Micro HDMI output, micro USB terminal, stereo minijack
Memory Stick Duo/SD Card

Read our handy guide to choosing the right memory card for your 4K camera
AKA-FGP1 Finger Grip
One-handed operation
Capture great video with a comfortable and convenient trigger grip. A Live-view Remote2mount makes single handed framing and operation simple.
Get the perfect angle
The Live-view Remote2 tilts up to 120° for framing interesting low and high angle shots.
Supplied lens cap
The attached lens cap lets you carry your Action Cam, installed and ready to go, in your bag or pocket without risking damage to the lens.
We Love
4k video capture for the highest detail and playback quality
Underwater to depths of 60m makes it a great value choice for seasoned divers
The supplied live-view remote is a great little device for distanced control
Sony FDR-X3000 Action Cam Features in Detail
Totally new dimension in action movie shooting
Action Cam combines brilliant 4K imagination with Balanced Optical SteadyShot advanced camera-shake compensation. By controlling the entire optical path as one floating unit, Balanced Optical SteadyShot is significantly more effective at cutting the effects of camera shake. This advanced stabilisation system makes it easier to shoot beautifully clear, stable images while travelling, bike riding, and in other active situations.
Live-View Remote for easy control

Perfect pairing for shooting success. Live-View Remote provides full command of shooting setting and now turning on/off the power. They even share the same friendly UI design for seamless teamwork in action. So however you shoot, wherever you go, your camera and remote are in sync and ready for adventure.
Smart operation with friendly UI

Selecting and changing features has never been easier thanks to the new, intuitive user interface. All menus are easily accessible. Enjoy a seamless camera setting experience and find the perfect setting for your shooting needs. Camera can also be turned on/off via smartphone with PlayMemories Mobile.
BIONZ Xâ"¢ for superior detail and texture

Sony's image processing engine faithfully reproduces textures and details, as seen by the naked eye, via extra high-speed processing. Together with front-end LSI (large scale integration) that accelerates processing, BIONZ Xâ"¢ enables more natural details, more realistic images, richer tonal gradations and lower noise whether you're shooting photos or movies.
Flexibly mountable Live-View Remote
This compact new remote controller can not only be used as a wristwear accessory but also as a mountable controller in combination with a mount adapter and other mountable accessories. And, take full control through a Wi-Fi connection while turning the camera on/off via new Bluetooth to save battery power.
Exmor Râ"¢ CMOS sensor with enhanced sensitivity

Mountain-biking downhill at breakneck speed at dusk? Kayaking at dawn? Your footage is still going to look great, thanks to the low-light sensitivity with improved image clarity and drastically reduced grain provided by Sony's Exmor R™ CMOS sensor.
Built-in stereo mic captures quality sound

Make a great movie even better with great audio. Built-in stereo microphone allows you to capture sounds of your adventure in two-track stereo, naturally. Clear sound with reduced noise enhances the most sophisticated movie work you can produce.
Adjustable field of view and zoom freedom

Discover new flexibility to vary your shooting in action for dramatic effects and added excitement. For example, your angle of view can be selected from "Wide", "Medium" or "Narrow". In addition, seamlessly adjustable zoom mode enables you to change zooming while shooting.
Sharp, ultra-wide ZEISSÂ Tessarâ"¢ lens

Capture epic wide-angle views with the ZEISSÂ Tessar lens or choose standard but striking views. Either way, you'll always be capturing beautiful shots of the most challenging ski slopes, mountain trails, swirling rapids or pitted asphalt paths.
Manual control for sophisticated movie style

Explore sophisticated shooting features for thrilling action movies you'll be proud to share with family, friends and fans. Use advanced manual settings like white balance and AE shifting, and optimise brightness and hue to match images of other camcorders for easier movie editing. Show your skill and style as a director and action star.
Highlight Movie Maker with face detection

Discover how easily built-in Highlight Movie Maker works with face detection for in-camera auto-editing. Highlight Movie Maker also supports a wider range of scenesâ€"not just sports performance but also daily situations and travelâ€"automatically selecting highlight points of footage to create a highlight movie, complete with background music. You can share your work immediately using a smartpho
4K Time-lapse Capture
Time-lapse Capture lets you produce time-lapse movies easily by using high-quality 4K still images shot at designated intervals. Then Action Cam Movie Creator (v. 5.1 for Windows, v.3.1 for MacÂ) or Action Cam App (v. 2.0) simply transforms these images into an impressive time-lapse movie.
Burst Shooting

Catch fast-moving action with burst shooting. This allows you to take a maximum of eight high-quality shots of a trick or transition, making it the perfect feature for those who love to go back and analyse their style. Settings are 10 fps, 5 fps and 2 fps.
Live Streaming via UstreamÂ

Share ski runs, killer waves and wipeouts in real time. Stream scenes as they happen with high-quality picture and sound.
120fps at Full HD resolution for slo-mo video
See every detail of fast-moving action in smooth slow motion, thanks to 120-fps high frame rate recording at Full HD resolution.
Time Code / User Bit for pro-style editing

Time Code and User Bit (TC/UB) are crucial data elements for advanced editing. The Time Code function records hours/minutes/seconds/frames on image data for precise advanced video editing. The User Bit function records date/time/scene number, etc. in eight-digit numbers, and is useful for editing movies using two or more cameras.
Multi Camera Control

Use up to five cameras to get exciting ground-up or head-down shots. And control them all effortlessly with Live-View Remote or smartphone with PlayMemories Mobile app.
Motion Shot LE

Capture an entire action sequence in a single frame. This feature creates a composite image of a subject in motion, with variable settings for different burst speeds, which are 10 fps, 5 fps and 2 fps.
Action Cam App

Intuitive mobile app lets you "prove yourself" anytime anywhereâ€"via easy video editing with time-lapse, slow motion/speed up, and wireless movie file transfer.
Convenient Loop Recording

Don't worry about missing the perfect moment with loop recording. Loop overwrite shooting can be chosen with duration options of 5, 20, 60 or 120 minutes, or "unlimited". Use it to capture the decisive moment without worrying about running out of capacity.
Action Cam Movie Creator for easy creative editing

Make your movies look even better with Action Cam Movie Creator. Produce and edit videos quickly and easily thanks to a range of features such as 4K time-lapse movie and slo-mo video. You can also rotate your videos clockwise or anti-clockwise by 90 with Movie Rotation, or use Multi-View to combine up to four movie footage segmentsâ€"captured simultaneously by different camerasâ€"and make a split-screen composite.
Enhanced convenience

A built-in tripod socket means you can quickly attach your Action Cam to a tripod for rock-steady shots. And, USB connections are now located on the back of the camera for enhanced ease of accessory attachment.
Tough body endures harsh conditions

Action Cam body alone is splashproof and freezeproof, and supplied Waterproof Housing is dustproof, shockproof and waterproof to 60 m/197 ft. So whether you're hiking on a rainy day, skiing or snowboarding, making dirt biking movies, surfing the waves or exploring undersea, Action Cam provides real-world rugged design.
Underwater Housing as standard gear

Take Action Cam diving to 60 m/197 ft using supplied Underwater Housing - no need to buy optional gear. Equipped with a flat panel, it lets you control all camera buttons easily through the housing. What's more, it shields this hardy compact camera from shocks, damp, rust, dust and sand. Enjoy carefree aquatic adventures and extend your exploration to tough terrain.
Display your Action Cam route

Built-in GPS inherited from previous models is available. Location tracking and speedometer can be indicated on the movie when Action Cam Movie Creator is used. This also allows GPS Data Overlay on Video to read your speed data and generates another video file that displays speed information, etc.
Additional tally lights for easy recognition of camera status

This Action Cam features three tally lights on the front, top and rear of the camera. Now you can easily check the recording status from various directions, as well as hear the sound of the helpful beep reminder.
Memory Stick Duo / SD slot

The memory card slot accepts Memory Stick Microâ"¢ (M2) and Micro SD / SDHC / SDXC Memory Card5 (class 4 or higher) memory cards. Choose the card best suited to your shooting requirements and compatibility with your PC. (Memory cards not supplied.)
Buy Sony FDR-X3000R 4K Action Camera with finger grip - price
£499.00