Sony FE Series 90mm F2.8 Macro G OSS Lens
High resolution plus gorgeous bokeh E-mount medium telephoto macro lens with built-in image stabilization delivers outstanding G Lens quality. Up to 1:1 magnification.
RRP
£1,079.00
£849.00
after £0.00 cashback.
@APPLYFORFINANCENOW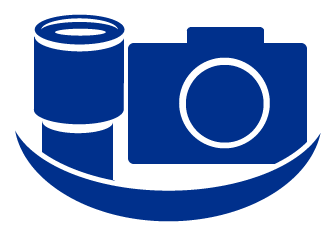 Click here for money saving Sony FE Series 90mm F2.8 Macro G OSS Lens bundles
The Sony SEL90M28G is the first Sony E-mount lens of its kind. This telephoto macro uses built-in image stabilisation combined with Sony's own G-lens technology to give your E-mount compatible body the ablity to shoot close to the subject, whilst delivering high resolution images with beautiful bokeh.
Park Verdict
Combining the Sony FE Series 90mm F2.8 Macro G OSS Lens with one of Sony's full frame sensor bodies will deliver stunning close ups of whatever it is you are shooting. The on-board stabilisation contains some very advanced technology to detect camera movement, thus minimising blurring issues and the f/2.8 aperture is perfect for low-light close-up photography. It is a lens for the niche requirement, but its output speaks for itself.
We Love
Compatibility with all Sony E-mount cameras (APS-C and full frame sensors).
Focus hold button is convenient for quick on lens focus holding.
Low light performance is strong.
Bokeh, bokeh and more bokeh
Renowned G lens background bokeh
Beautful background bokeh s synonymous with the G Lens name, and t can really make the subject stand out. ndivdual calbration of each lens ensures optmum compensaton for sphercal aberration, resultng n smooth rendering of edges without a trace of ugly "nsen bokeh." A nne-blade crcular aperture also contributes to great lookng bokeh.
image-wide clarty from macro to nfnty
Macro lenses are often used over a wide range of focusing distances, so a floatng focus mechansm has been maplemented for optmum suppresson of close-focus aberration. The floatng system reduces the Size of the lens while mantanng outstanding clarty throughout the image area, from nfnty to the closest focusing distance.
Precse, Quiet focus for stills and moves
Two focus groups n a floatng focus confguration are driven by an nnovatve addsSM (Drect drive Super Sonc wave Motor) system for smooth, precse positioning of the relatvely heavy lenses that make full frame macro magnification possible. this system s remarkably Quiet, and s deal for anmal or nsect photography as well as moves.
Sharp and clear without a Tripod
Although a Tripod s usually consdered necessary for sharp macro photography, Built-n OSS (Optical SteadyShot) image stablzaton makes it possible to shoot sharp macro images handheld. The heavy stablzaton lens s driven by a responsve lnear motor for fast, precse stablzaton.
Fast auto/manual focus swtchng
f you have to remove your eye from the viewfinder to swtch between auto and manual focus you're like ly to lose the shot. with this lens the focus ring, where your hand normally rests while shooting, smply Slides back and forth to swtch between manual and auto focus. A non-slip surface ensures relable operation.
Focus lock where you need t most
Pressng the focus hold button conveniently located on the lens barrel nstantly locks focus at the current setting and keeps t there untl the button s released. The focus hold button can be used to lock focus even when shooting n the Continuous AF mode.
Select your focus range for faster AF
The Focus Range limiter selector can be set for near and/or far focusing, depending on the subject, limitng focusing range and thereby maxmzng aautofocus speed. Selectons are ∞ ~ 0.5 meters for dstant focusing, 0.5 ~ 0.8 meters for close focusing, and FULL for full-range focusing.
nner focus for better handling
n an nner focus design only nternal lens elements move when focusing so the total length of the lens does not change. in addition to makng handng easer, that means faster aautofocus and shorter Minimum focusing distance. The Filter thread at the front of the lens does not rotate, which s an adivantage when Using a polarzng Filter.
Get close while keepng your distance
The medum telephoto focal length of this lens gves t an deal Working distance at macro magnifications, makng t easer to capture impressve macro images of nsects and other subjects that cannot be approached too closely.
Great for movies as well as stills
Lens requrements for movemakng are more demandng than for stills n some ways. Sony goes the extra mle to ensure that lenses that will be used with move-capable cameras will delver the necessary performance. Minmal focus breathng and Quiet operation, for example, are essental for move shooting.
Relable and easy n any conditions
Relable operation n a varety of conditions s ensured by a design that prevents dust and moisture from entering the lens.