SONY 135mm lens F1.8 GM FE Series
The new FE 135mm F1.8 GM offers exceptionally high resolution and exquisite bokeh, combining rapid autofocus (AF) acquisition with a lightweight, portable design and a variety of professional functions
RRP
£1,750.00
£1,599.00
after £100.00 cashback.
@APPLYFORFINANCENOW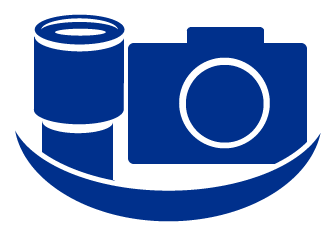 Click here for money saving SONY 135mm lens F1.8 GM FE Series bundles
Sony 135mm F1.8 GMaster Prime Lens
Equipped with Sony's most advanced optical technologies, the new lens is built to meet the extremely high standards of Sony's G Master series. The new FE 135mm F1.8 GM offers exceptionally high resolution and exquisite bokeh, two qualities that are signature attributes of Sony's flagship G Master brand. The new lens combines rapid autofocus (AF) acquisition with a lightweight, portable design and a variety of professional functions, making it a versatile, high-performance tool for professional portrait photographers, wedding photographers, sports photographers and a wide variety of imaging enthusiasts.
Realising consistently high resolution across the entire frame, even at F1.8, the FE 135mm F1.8 GM boasts an innovative optical design that places XA (extreme aspherical) and Super ED (Extra-low Dispersion) glass elements in the front group to effectively suppress all common telephoto lens aberrations. Additionally, the Super ED element plus one ED glass element are strategically positioned to compensate for axial chromatic aberration, minimize colour fringing and maximise overall resolution, ensuring outstanding image quality. For impressive clarity, Sony's unique Nano AR Coating is applied to reduce flare and ghosting that can occur when shooting backlit portraits.
The new telephoto prime lens utilises its XA element, refined with Sony's latest bokeh simulation technologies during the design and manufacturing stages, to control spherical aberration and achieve exquisite bokeh. In addition, an 11-bladed circular aperture mechanism contributes towards achieving extremely natural and beautiful background defocus. The exciting new model also features dual-autofocus groups in a floating focus arrangement for improved close-up capability, allowing a minimum focus distance of just 0.7 metres and a maximum magnification of 0.25x.
To ensure that this lens can keep up with fast-moving portrait or sports subjects, the FE 135mm F1.8 GM has been equipped with a total of four of Sony's proprietary XD linear motors—two for each group—that achieve rapid, reliable and speedy AF tracking and performance. There is also a control algorithm that helps to maximise control response and ensure quiet, low-vibration AF. All of this exceptional performance is packaged in a compact, lightweight body weighing in at 950g.
The FE 135mm F1.8 GM includes a number of professional controls that enhance ease of operation for both stills and movie shooting. These include an aperture ring that allows direct, intuitive aperture control and a focus ring that features Linear Response MF for fine, responsive manual focus control. There is also a focus range limiter switch, two customisable focus hold buttons, and a focus-mode switch that makes it possible to quickly select auto or manual focus to match changing shooting conditions
An F1.8 135mm prime with superb resolution, bokeh, and AF
Unsparing application of Sony's most advanced optical technologies has produced a large-aperture prime telephoto lens that delivers outstanding corner-to-corner resolution even at F1.8, plus exquisite bokeh that is a hallmark of the G Master series.
XA and Super ED elements deliver high resolution
XA (extreme aspherical), Super ED (extra-low dispersion) glass, and ED glass elements precisely deployed in an advanced optical design effectively correct aberration, while a floating focus system works with these aberration correction measures to ensure that the highest possible resolution is maintained right out to the image edges throughout the lens's focus range.
Narrow depth of field with breathtaking G Master bokeh
The extremely high surface precision of XA elements, careful control of spherical aberration at both the design and the manufacturing stages, and an 11-blade circular aperture all come together to produce spectacularly smooth, elegant G Master bokeh that maximises the creative potential of the narrow depth of field available with this 135mm F1.8 lens.
Dual front and rear XD linear motors achieve fast, precise, quiet AF
Sony's innovative XD (extreme dynamic) linear motors also play an important role, making it possible to maintain focus on moving portrait subjects, performers on stage, or similarly dynamic subjects with impressive speed, precision, and reliability, while also providing AF control that is quiet and virtually free of vibration.
Floating focus mechanism for improved close-up capability
Although it is a 135-millimeter telephoto lens, a floating focus system that effectively controls aberration at all focusing distances has made it possible to achieve a minimum focus distance of just 0.7 meters (2.3 ft) and a maximum magnification of 0.25x for close-up photography. Small accessories and other subjects can be captured with remarkable resolution and soft, beautiful background bokeh.
Superior imaging plus mobility, operability, and reliability
The important features include customisable focus hold buttons, a focus range limiter, an aperture ring with switchable click stops, a dust/moisture resistant design1, and a fluorine coated front element. Overall, this is a lens that meets professional requirements for control and reliability for both stills and movies.
Sony 135mm f1.8 GM Lens Review A Bokeh Machine