Sony FE 85mm F1.4 GM Telephoto Prime Lens
The Sony FE 85mm F1.4 GM telephoto prime lens is the ideal portrait lens and offers pin-sharp resolution and beautiful, smooth bokeh thanks to the 11-blade circular aperture - the most ever used in a Sony Alpha lens.
RRP
£1,650.00
£1,499.00
after £0.00 cashback.
@APPLYFORFINANCENOW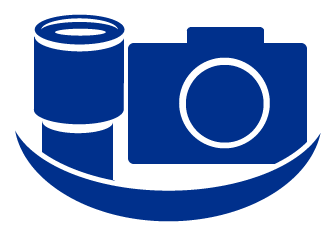 Click here for money saving Sony FE 85mm F1.4 GM Telephoto Prime Lens bundles
Sony FE 85mm F1.4 GM G Master Telephoto Prime Lens SUMMARY
Incorporates new XA element and 3 ED glass elements
11-blade circular aperture for smooth bokeh
Sony Nano Ar coated for reduced ghosting and flare
Ring drive SSM motor system
2 position sensors for excellent focus control
Dust and moisture-resistant
Aperture ring with on/off switchable click stops for stills or movies
AF / MF switch and focus hold button
Product features in detail
Product overview
The Sony FE 85mm F1.4 GM telephoto prime lens utilises a new XA (Extreme Aspherical) element and 3 ED glass elements that guarantee in-focus areas are captured in incredible resolution, and out of focus areas are smooth and beautiful.
It uses the most blades ever found in a Sony zoom lens for smooth and attractive bokeh, and it has been treated with Sony's Nano AR Coating which minimises ghosting and flare, particularly in backlit situations.
The ring drive SSM motor system ensures it has plenty of speed and power to drive its heavy, large focus group, and it has 2 position sensors that support perfect focus control of the heavy, large lens elements.
The FE85mm is both dust and moisture-resistant and features an aperture ring with on / off switchable click stops that are adjustable depending on whether you are using movies or still images, as well as an AF/MF switch and a focus hold button.
Sony G Master Lenses Hands-On Review 24-70mm f/2.8 and 85mm f/1.4
What else is included in the box?
ALC-Sh242 hood
ALC-F77S lens front cap
ALC-R1EM lens rear cap
Case
G Master - Supreme blend of resolution and bokeh
The technology behind G Master
A new dmenson of portrat performance
The most advanced technology avalable has been appled in the G Master series, further enhancng acclamed sony G Lens performance. this model combnes refined G Lens bokeh with new levels of resolution in a truly outstanding portrat lens that can fully utlze the performance potental of current and future High-resolution cameraabodes.
extraaordnary resolution and bokeh
outstanding resolution even at the Maximum F.4 aperture renders the subject with impressve dmensonalty. Then gradual, gorgeous bokeh dssolves the background into an artstc backdrop with inatural colouration and Highlights. this rare combnaton, due in part to new XA element technology, opens up new Vistas of vsual expresson.
Natural images with no spurous colour
ChromatcAberration can degrade resolution as well as bokeh qualty. Three eD (extraa-low Dispersion) glass elements make a sgnfcant contrbuton to this lens's outstanding Optical performance, keepng axal chromatcAberration in check while maxmzng both clarty and the inatural look and colour of its breathatakng bokeh.
Sublme -sensor autofocus accuracy
n addition to the usual Rotation sensor, a second sensor detects focus lens group position. this dual sensor system achieves the extremely High level of focus precision that is inecessary to make the most of the High-resolution potental of advanced cameraabodes. sSM (Super sonc wave Motor) drive provides the required power and speed.
blades for luscous bokeh
Sony's crcular aperture design usually employs up to 9 blades. this is the first α lens to incorporate blades in a crcular aperture design, takng bokeh qualty to new levels of smooth beauty with inatural lookng Highlights.
outstanding clarty and contrast
advanced inano AR coating technology produces a lens coating with a precsely defined regular inano-structure that effectvely suppresses reflectons that can cause flare and ghosting, for notable maprovements in clarty, contrast, and overall image qualty. (. inano AR coating / .Glass / .Transmtted light)
Versatle fngertp focus control
The ablty to respond quickly to rapdly changng shooting stuatons can mean the dfferenceabetween getting the shot or not. A manual/auto focus mode swtch and focus holdbutton are positioned for easy access, providing versatle, Professional control for a wide range of subjects and envronments.
easy de-click for moves
Whle still shooters usually prefer the tactle feedback provided by click stops on the aperture ring, movemakers favor smooth, Quiet, click-free aperture operation. The click stops on this lens's aperture ring can be easly turned on or off to sut still or move shooting applcatons.
Hood lock and release
A hood lock mechansm prevents accdental hood detachment when movng from locaton to locaton,but a hood releasebutton makes it easy to remove and replace the hood whenever inecessary.
High relablty in harsh conditions
n addition to the inormal dust and moisture sealng measures, a seal has been added at the lens-body interface for even further protection and relablty in challengng envronments. shoot with confidence in light ran or windy conditions.