Sony a7S Mirrorless Camera Body
The Sony a7S, where S stands for sensitivity, combines a phenomenal ISO of up to 409,600 with ultra-low noise, meaning that a lack of light no longer hinders your photographic potential.
Special Offers
Complete Confidence Free 2 year warranty with these Sony Cameras (12 month extended warranty + standard 12 months warranty) when you register with Sony
RRP
£2,239.00
£999.00
after £0.00 cashback.
@APPLYFORFINANCENOW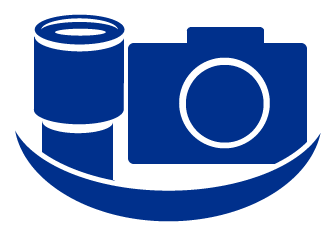 Click here for money saving Sony a7S Mirrorless Camera Body bundles
Sony a7S Mirrorless Camera Body
The Sony a7S – with impressive sensitivity up to ISO 409,600, this is the world's first full-frame sensor capable of full pixel readout on 4K video, packed into the world's smallest interchangeable lens mirrorless digital camera.
Compact palm-sized form
Full Frame 12.2 MP Exmor CMOS Sensor
Uncompressed 4K video at 3840 x 2160 pixels
Full HD recording at 50mbps
Magnesium body for superb build quality
Bionz X Processor
ISO 50-409,600
3.0" TFT LCD screen
Wi-fi and NFC capability
Weighs only 446g
Our Sony a7S Review
With its 12.2MP full-frame CMOS sensor capable of outputting uncompressed 4K video, the Sony A7S pairs this image capability with an impressively high ISO range from 50 to a massive 409,600, meaning low light shooting is beautifully easy with ultra-low noise.
The magnesium body and palm-sized form mean the Sony A7S feels great in the hand and makes it an ideal alternative to professional photographers who are looking for more portability and compact shooting than a DSLR can offer.
The Sony A7S makes use of Sony's E-Mount lenses opens up a whole range of shooting possibilities for those looking for a viable alternative to a full frame DSLR, as well as the full-frame specific Sony FE-Mount lenses range and even the Sony A-Mount lenses with an adapter.
Read our handy guide to choosing the right memory card for your 4K camera
We Love
Full Frame 12.2 Megapixel CMOS Sensor
Impressive ISO range from 50-409,600
Compact palm-sized body
Uncompressed 4K video at 3840 x 2160 pixels
Magnesium body
What else is included in the box?
Sony a7S Mirrorless Camera Body
Rechargeable Battery NP-FW50
Cable Protector
AC Adaptor AC-UD10
Battery charger BC-TRW
Shoulder strap
Body cap
Accessory shoe cap
Eyepiece cup
Micro USB cable
Buy Sony a7S Mirrorless Camera Body - price
£999.00
.MP 5mm full-frame sensor gves top image quality
huge 5mm full frame sensor offers 51x more surface are than conventonl compact camera sensor. The larger sufce are mens vstlyabetter sensitivity for low-light shooting as well as fine control over depth of field. Pred with great optics, sony's full frame sensor is ideal for cretve, commercl, and landscape photogrphy.
ultra-High sensitivity up to sO 419611
expand your still and move cpbltes with the ultra-High sensitivity range from sO 51 to 419611 for still images and 11 to 419611 for moves. High sO lets you choose to shoot without unnturl flsh alluMinton and allows faster shutter speeds (to freeze moton) even in low light--del for sports on in overcst dy.
BONZ X for superor detail and texture
ll digital cameras ineed to convert the light cptured by ther sensor to beautfiul digital photogrph. The engine that powers this converson is just is maportnt is your lens and High-resolution sensor--so sony developed the remrkble BONZ(tm) X processor, allowng more natural details, more relstc images, rcher tonl grdtons, and lower noise while shooting both photos and moves.
High-quality Video with the XVC is format
The High-bt-rte XVC is format is provided for Videogrphers ready to take ther work to the inext level. Delvering incredible quality, XVC is s Built from the XVC format used by professional move mkers andabroadcsters, while employng intellgent data compresson to bringabout consumer-frendly edtng and fle Sizes.
Multple recording formats provide Video versitility
Shoot to sut, with range of Video formats vlble. capture Using the High bitrate VCHD or XVC is codec for edtng and plybck on bg screens; or choose the map4 mode for quck uplodng and shring. capture moton t up to 4p frame rtes for dramatic slow moton possbltes.
Full-frame flmmkng capability
Professonl quality movemkng in the plm of your hand. capture stunnng images, even in low light thanks to the premum exmor CMOS sensor. Then enjoy the flexibility to add external udo capture plus off-bord Video monitoring and recording, all Designed to put professional creton in reach of inyone.
Clen HDM output
Montor and capture uncompressed Video Using the clean HDM output. smultneously record Video to onbord memory crds in plybck-frendly compressed formats, as well as to in external recorder in your choice of formats and btrtes, for ultmte professional producton flexibility.
Professonl gamma setting
The s-Log is propretry sony gamma setting fetured in commercial Video equpment, and incorported here. invluble for professonls seekng post-producton flexibility, this preset picture Profle offers up to 4 stops of dynamic range - enough latitude to capture all the detail in both deep shdow and bright sunlight.
Pro-level time code and user bt Video functions
n essentl tool on mult-camera shoots, timecode drmtclly speeds up edtng where severl cameras ineed to be syncronsed. Both Record Run, which divnces timecode only while recording, and Free Run, with Continuous timecode divncement are supported. additionlly User Bt feature lets you add dentfyng informaton (such is scene and take numbers) longsde the timecode.
picture Profle for pre-shoot settings
fine-tune the look of your moves before shooting by adjustng grdton (blck level, gamma and black gmm), color adjustiment (color mode, intensty, color tone and depth), bsc color (gmm and color mode) and more. adjusted parameters can be sved long with other settings is profle, and up to seven profiles can be stored for alter recall.
1fps t HD resolution for super slo-mo Video
When shooting moves in the super-5mm equivalent (PS-C) crop mode, this camera supports High-frame-rte 1fps shooting at HD resolution (81 x 71 pixels). this remrkble capabilityabroadens your expressve optons since move shot t this frame rte can be plyed bck t 4p to create stunnng 5x slow-moton effects.
enhnced Fst Hybrid autofocus cptures action
enhnced Fst Hybrid autofocus (F) is comprsed of number of features: phase-detection F (bringng the subject into focus), contrast-detection F (fine-tuning focus points), and sptl Object detection (whch estmtes subject movement). They all work together semlessly to let you capture fst-movng subject with perfect Sharpness.
See settings with the XG OLeD Tru-Finder
Prevew your camera settings and effects in Real-time even when Using the viewfinder. Unlike  opitcal viewfinders, you can compose black and white photos or prevew exposure adjustiments before pressng the shutter. Plus, features like  11% frame coverge, wide viewng angle, informaton display modes, pekng function, and focus mangnification will significantly enhnce how you shoot.
Comprehensve int-dust system
To keep your photosablemsh free, in int-dust mechanism vbrtes ultrsonclly whenever you swtch off the camera--thus removing any prtcles dhering to the image sensor. additionlly, in int-sttc coating helps prevent dust settlng on the sensor during lens changes.
Tiltble LCD screen for Flexible composition
High resolution screen with Tilt capability allows perfect frMing of otherwse mapossible over-hed or low-angle shots.
udo recording and monitoring functions
During move recording and plybck, you can directly montor sound Using the Built-n hedphone jck. On-screen udo level monitoring is also vlble, or connect to professional Microphones and udo mxers with the optional XLR terMinl dptor kt.
High dust and moisture resistance
durability-enhncng mesures engineered into the design include sealing round the buttons and dls, as well as protectve double-lyered body structure that tightly interlocks pnels and components.
Substntl, ergonomc grp
The α7s is 5% less bulky than ledng DSLRs,but still features full-Size grip for all-dy shooting comfort.
Strong and light magnesium alloy body
thanks to Using magnesium alloy, the world's lightest structurl metl, the α7s weghs 489 grams with bttery-fr lighter that other High-Performance cameras-but has the durability for yers of performance.
See your optons: Quck inv Pro and Custom buttons
Quck inv Pro displays all mjor shooting optons on the LCD screen so you can rpdly confrm settings and make adjustiments is desired without serchng through dedicated menus.button customzton lets you shoot just the way you like , with frequently used functions assigned to the customzblebuttons of your choice.
One-touch remote and one-touch shring
One-touch remote lets you use your smrtphone or tablet is viewfinder and remote control for digital camera, and one-touch shring lets you trnsfer your photos and Videos from your camera. either way, by instllng PlyMemores mobile app to your inFC enble androd smrtphone or tblet, you can vod complex set-up sequences and estblsh Wireless connecton smply by touchng your devce to the camera. You are now ready to control your camera from your smrtphone to take photo from previously out-of-reach spot, or smply be in your own group shot, as well as trnsfer them instantly to your smrtphone for shring on sNS. no inFC" no problem. You can also pr the devces Minully.
Cpture One express (for sony)
Cpture One express (for sony) is one of the world's best RW converters, rendering precse colors and incredible detail. t contns Flexible digital sset Mingement, all the essentl adjustiment tools and fst, responsve performance in one customzble and integrated soluton. * Plese contct phase One regrdng all inqures is to usge and support includng functionl comptability of capture One express (for sony).
Works with Move and final Cut Pro X
This product is compatible with final Cut Pro X and Move.
| | |
| --- | --- |
| Sensor Type | Full-frame exmor CMOS Sensor |
| Megpixels | . Megpixels |
| SO range | 50-409,600 SO |
| Focus points | 5 point contrast-detection F |
| Continuous shooting | 5fps |
| Video resolution | uncompressed 4k t 840 x 60 pixels |
| LCD screen | .0" TFT LCD |
| VewFinder | 0.5" colour electronc LCD |
| Wireless connectivity | W-F and NFC |
| GPS | No |
| Lens comptability | Sony e-mount, Sony Fe-Mount, Sony -Mount (wth adapter) |
| Storge type | SD |
| Dimensions | 6.9mm x 94.4mm x 48. mm |
| Weight | 446g |