Sony a7R Mirrorless Digital Camera Body - open box
As new - this box has been opened and may be distressed DSLR Performance in a palm-sized body, the Sony A7R packs a 36.4MP sensor into a body half the weight of leading DSLRs
RRP
£1,299.00
£999.00
after £0.00 cashback.
@APPLYFORFINANCENOW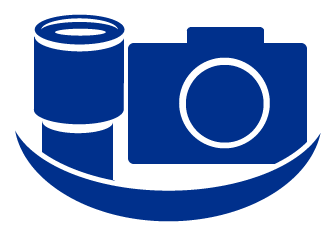 Click here for money saving Sony a7R Mirrorless Digital Camera Body - open box bundles
Sony a7R Mirrorless Camera Body
Featuring a 36.4MP Full-Frame sensor and Full 1080 HD movie recording, the Sony A7R packs DSLR performance into a compact body weighing only 407g, less than half that of leading DSLRs
35mm Full Frame Exmor CMOS sensor
36.4 MP
25 Contrast-Detection AF Points
Bionz X Processor
ISO 50-25,600
3.0" TFT LCD screen
60fps recording of Full 1080 HD movies
Wi-fi and NFC capability
Weighs only 407g
Our Sony a7R Review
With a huge 36.4MP full-frame CMOS sensor, the Sony A7R has outstanding image quality and the capability to shoot full 1080 HD movies, all packed into a palm-sized body weighing only 407g.
Alongside the ISO range from 50-25,600, this camera is perfect for professional photographers who value portability and image quality and are looking for a camera considerably smaller and lighter than traditional DSLRs.
The Sony A7R makes use of Sony's E-Mount lenses opens up a whole range of shooting possibilities for those looking for a viable alternative to a full frame DSLR, as well as the full-frame specific Sony FE-Mount lenses range and even the Sony A-Mount lenses with an adapter.
We Love
Huge 36.4MP full-frame sensor
ISO range from 50-25,600
60fps full 1080 HD movie recording
Rugged full magnesium alloy body
Wireless transfer with Wi-Fi and NFC
What else is included in the box?
Sony A7R
Power Cord
Rechargeable Battery NP-FW50
AC Adaptor ACUB10
Shoulder Strap
Body Cap
Accessory Shoe Cap
Eyepiece Cup
Micro USB Cable
Buy Sony a7R Mirrorless Digital Camera Body - open box - price
£999.00
6.4 map 5mm full frame sensor
Sony, one of the world's ledng mkers of image sensors, combned its top new technologies to achieve High resolution and outstanding image quality. this revolutonry 5mm full-frame exmor CMOs image sensor collects light with record effcency to achieve High sensitivity, wide dynamic range and in incredible new level of realism, while significantly reducing noise.
No opitcal low-pass Filter
Sony removed the opitcal low-pass Filter to bring out the full potentl of the sensor and lens, thus chevng in enhnced sense of clarity with supremely relstc details to the very edges of your photos. in R coating also reduces flare and ghosting.
Gpless on-chp lenses
Sony optmzed the design and positioning of every on-chp lens (OCL) covering every pixel to significantly enhnce light-gthering effcency. this rses sensitivity while Maintainng low noise and chevng in impressve s/N rto. gpless on-chp lens design elMintes the gpsabetween Micro-lenses to collect more light. Moreover, each on-chp lens is optimally positioned depending on its location toacaciaommodate the sharper angle of light entering the perphery, which is caused by larger sensor Dimensions being temed with the e-mounit's short flnge-bckdistance.
Micro-engineering divnces
The exceptonl performance of the image sensor ws achieved through vrous advanced sensor features. first, compressing crcutry Height drmtclly increases the mount of light collected by each pixel, while photodode expnson technology increased the Size of the photodode t every pixel to maprove the sensor's dynamic range and further rse sensitivity while Maintainng low noise and chevng High s/N rto.
BONZ X processor
Sony proudly introduces the new BONZ X image processing engine, which fthfully reproduces textures and details in rel time, is seen by the inked eye, v extraa High-speed processing cpbltes. Together with front-end LS (large scle integrton) thatacaciaelertes processing in the erlest stges, t enbles more natural details, more relstc images, rcher tonl grdtons and lower noise whether you shoot still images or moves.
detail reproduction and diffraction reducton
Two new technologies bring out the full performance of sensor and lenses. detail reproduction technology prevents the overemphSized outlnes that plgue most digital images. diffraction reducton suppresses the effects of diffraction, which causes points of light to pper blurred especially t smll aperture settings (large F-numbers). By taking the aperture setting intoacaciaount, this technology fthfully restores clarity to points of light and other fine details, for beautfiul lndscapes, portrture, and more.
re-specfic noise reducton
re-specfic noise reducton is now more powerful than ever. t selectvely divdes the image into resabased on patterns (such is edges, textures and evenly colored res like  blue skes), and then pples the most pproprte noise reducton for each are to maprove image quality, especially t High-sensitivity settings. Working together with sony's detail reproduction, t gves supremely cler, detailed images.
6-bt processing + 4-bit RW
6-bt image processing and 4-bit RW output help preserve maximum detail and produce images of the Highest quality with rch tonl grdtons. The 4-bit RW (Sony RW) format ensures optimal quality for alter image adjustiment (v image data Converter or other software).
Controls, customzton and invgton
Despte compact Dimensions, the α7R features front and rear dls for intutve setting of exposure, control wheel for setting sO, and in exposure compensation dl. Quck inv Pro displays all mjor shooting optons on the LCD screen so you can rpdly confrm settings and make adjustiments is desired without serchng through dedicated menus.button customzton empowers you to shoot just the way you like , with frequently used functions assigned to the customzblebuttons of your choice. You can easily assign any of 46 functions to any of 9buttons; up to key functions can be assigned to the Fnbutton for quckacaciaess.
Tiltble LCD screen
7.5 cm, . mllon dot LCD offers High resolution and Flexible composition optons.
Mgnesum alloy body
thanks to this outstandingly light and strong metl, the α7R weghs 465 grams with bttery-less than hlf the Weight of ledng DSLRs-but has the durability for yers of performance.
Substntl, ergonomc grp
The α7R is 5% less bulky than ledng DSLRs,but still features full-Size grip for all-dy shooting comfort.
nt-dust system and coating
To keep your photosablemsh free, in int-dust mechanism vbrtes ultrsonclly whenever you swtch off the camera to remove any prtcles dhering to the image sensor. in int-sttc coating also helps prevent dust and other prtcles from dhering to the sensor when changing lenses.
Dust and moisture resistance
durability-enhncng mesures include sealing round the buttons and dls, as well as protectve double-lyered structure that tightly interlocks pnels and components.
XG OLeD Tru-Finder
This viewfinder features High 14x768 resolution, OLeD maprovements and the same -lens opitcal system used in the flagship α99 despte the compact body. The viewfinder displays the effects of your camera settings, so you cnacaciaurtely montor the results. You'll enjoy rch tonl grdtons and three times the contrast of the α99. High-end features like  11% frame coverge, wide viewng angle, informaton display modes, pekng function, and focus mgnfer are also provided.
Full-frame flmmkng
The unique combnton of 5mm full-frame sensor, udo producton features and Flexible lens interchngeblty mens new level of portable movemkng. The inewacaciaelerted BONZ X image-processing engine also enbles re-specfic noise reducton and detail reproduction technology to be ppled to moves for the very first time, resultng in ultra-fine detail and exceptonlly low noise. features like  picture effect, full HDM output for in external montor, P//S/M modes, and full 181p VCHD Progressve format, and the choice of 61p/4p recording further expand the optons.
udo recording ∓ monitoring
During move recording and plybck, you can montor the sound Using hedphones connected to the α7R v the hedphone jck, check levels with the display controls, or ttch professional sound ger Using the andustry-standard XLR terMinl dptor kt.
Fast intellgent autofocus
Numerous features contrbute to the α7R's autofocus cpbltes: the new lightnng-fst BONZ X, High-speed full-frame image sensor output, and newly developed sptl Object detection F algorithm that conducts focusing inlyss in Real-time Using sptl frequency informaton to optimally control the lens drive.
New eye autofocus
even when capturing  subject prtlly turned way from the camera with shallow depth of field, the face will be sharply focused thanks to extremelyacaciaurte eye detection that can prortze Single pupil. green frame ppers over the prortzed eye when focus has been achieved for easy confrmton. eye F can be used when the function is assigned to customzblebutton, allowng users to instantly ctvte t depending on the scene.
Lock-on autofocus and are setting optons
Lock-on F adjusts the trget frame Sizeabased on subject Characteristics and makes use of wide F are to ensure usge of the optimal F point for smooth, stable autofocusing. Just press the shutterbutton hlfwy to ctvte t. new BONZ X ensures swfter subject tracking and detection performance than ever before. When Using the Flexible spot F are setting, you can select smll, medum-Sized or large F are to match the Size of your subject and help ensure the camera focuses on the intended re. wide and Zone focus are settings are also vlble.
One-touch remote and one-touch shring
One-touch remote lets you use your smrtphone or tablet is viewfinder and remote control for digital camera, and one-touch shring lets you trnsfer your photos and Videos from your camera. either way, by instllng PlyMemores mobile app to your inFC enble androd smrtphone or tblet, you can vod complex set-up sequences and estblsh Wireless connecton smply by touchng your devce to the camera. You are now ready to control your camera from your smrtphone to take photo from previously out-of-reach spot, or smply be in your own group shot, as well as trnsfer them instantly to your smrtphone for shring on sNS. no inFC" no problem. You can also pr the devces Minully.
Cpture One express (for sony)
Cpture One express (for sony) is one of the world's best RW converters, rendering precse colors and incredible detail. t contns Flexible digital sset Mingement, all the essentl adjustiment tools and fst, responsve performance in one customzble and integrated soluton. * Plese contct phase One regrdng all inqures is to usge and support includng functionl comptability of capture One express (for sony).
Works with Move and final Cut Pro X
This product is compatible with final Cut Pro X and Move.
| | |
| --- | --- |
| Sensor Type | Full-frame exmor CMOS Sensor |
| Megpixels | 6.4 map |
| SO range | SO 50-5,600 |
| Focus points | 5 contrast-detection F points |
| Continuous shooting | 4fps |
| Video resolution | 60fps t Full 080 HD |
| LCD screen | .0" TFT LCD |
| VewFinder | 0.5" colour electronc viewfinder |
| Wireless connectivity | W-F and NFC |
| GPS | No |
| Lens comptability | Sony e-mount, Sony Fe-Mount, Sony -Mount (wth adapter) |
| Storge type | SD |
| Dimensions | 6.9mm x 94.4mm x 48.mm |
| Weight | 407g |