Sony DSC RX100 IV Compact Digital Camera
Reveal dramatic moments and marvels unseen by human eyes. Slip the superspeed new Sony RX100 IV from your pocket and unleash limitless imaging potential.
RRP
£850.00
£549.00
after £0.00 cashback.
@APPLYFORFINANCENOW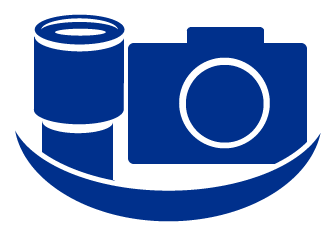 Click here for money saving Sony DSC RX100 IV Compact Digital Camera bundles
Sony RX100 IV Compact Digital Camera
The RX100 IV is crafted for serious photographers on the go, thanks to the new memory-attached stacked CMOS sensor that delivers cutting-edge super slow motion, 1/32000 super-high-speed shutter, 4K, and more. Its unique synthesis of features also makes it ideal for pros seeking a second camera to complement interchangeable lens models.
The world of superspeed shooting
Welcome to the incredible new world of superspeed shooting. Super slow motion — once primarily on pro cams. Thrilling fast-action images captured without distortion. Freedom to shoot in bright lighting conditions as never before. Enter the hidden realm of 1/32000-second imagination. Wonders await you.
Super potential. Super reality.
Inside the compact RX100 IV is the world's first memory-attached 1.0-type stacked CMOS sensor — a remarkable advance in image shooting possibilities. Use it to reveal the wonders of up to 40x super slow motion, super-high-speed 1/32000 sec. Anti-Distortion Shutter, and handy 4K movies. Now explore infinite imaging freedom beyond imagination.
Heart of super-high-speed shooting - World's first 1.0-type stacked CMOS sensor with DRAM chip
Image sensor breakthrough brings you cutting-edge new functions—including up to 40x super slow motion and Anti-Distortion Shutter—that used to be available only with pro-use gear.
View life anew at 40x super slow motion.
Catch what unfolds unseen before you. Once primarily on pro cams, extremely high-frame-rate (HFR) movie recording of up to 960fps produces super slow motion of momentary movements invisible to human eyes. This feature has various settings to suit active subjects, so you can make pro-style movies of a "hidden" universe of movement all around you.
A world of wonder shot at 1/32000 sec.
The super-fast Anti-Distortion Shutter of up to 1/32000 sec. allows you to capture extremely fast motion without image distortion caused by rolling shutter.
1/32000 sec. super-high-speed shutter
The super-fast Anti-Distortion Shutter achieves wide-range shooting coverage up to EV 19. You can shoot photos in extremely bright conditions, even with defocused backgrounds.
Up to 16fps continuous shooting without blackout
Despite high 20.1 MP count, the camera allows fast readout for continuous shooting up to 16fps without blackout — catching decisive moments in motion without missing some action.
Give your creative powers free rein.
Enjoy clip 4K — super-real 4K movie feature for casual 4K shooting of up to 5 minutes. Pro-grade XAVC S codec ensures beautiful footage with high-bit-rate recording.
Indispensable feature for serious photographers
Retractable XGA OLED Tru-Finder is a standout feature in a camera of this size. Treated with ZEISS® T* Coating, this EVF provides corner-to-corner clear viewing.
Essential gear for unforgettable pictures.
Rather than weighing you down with extras, the new pocket-size RX100 IV gives you the pro-class essentials you need at hand. You're equipped for go-anywhere freedom to capture marvelous moments in memorable images.
PlayMemories Camera Apps make your camera smarter.
Add usability with key apps like Smart Remote Control (which enables remote shutter release), editing and effects apps, and work in tandem with a Wi-Fi/NFC™ connection.
Buy Sony DSC RX100 IV Compact Digital Camera - price
£549.00
ZEISS® Vario-Sonnar T* lens for high depiction
Large-diameter ZEISS Vario-Sonnar T* 24-70mm F1.8-2.8 lens allows wide-angle shooting out to 24mm. Maximum aperture of F2.8 brightness at the telephoto end enables shooting images without camera shake and subject motion blur and capturing photos (such as portraits) with beautiful background defocusing. ZEISS T* Coating reduces ghost and flare.
20.1 MP (effective) 1.0-type Exmor RS CMOS sensor
The world's first 1.0-type stacked CMOS image sensor with DRAM chip enables up to 40x super slow motion and up to 1/32000 super-high-speed shutter beyond human perception. The extended circuit features higher signal processing capacity and more than five times faster high-speed readout than conventional models.
BIONZ X™ for superior detail and texture
Digital cameras convert light captured by their sensor into digital images. Since the engine that powers conversion is as important as your lens and sensor, the RX100 IV features the high-speed BIONZ X processor for more natural details, more realistic images, richer tonal gradations, and lower noise while shooting photos and movies.
Super slow motion at maximum of 40x
Using the mode dial to select HFR, it's easy to create super slow motion movies containing split-second moments of action. Choose shooting frame rates of 960/1000fps, 480/500fps, or 240/250fps (NTSC/PAL), for the speed of a moving subject. Image quality is nearly Full HD at 240/250 fps, and HD at 480/500 fps in Quality Priority mode. The end trigger mode also enables you to capture 2 or 4 seconds before the MOVIE button is pressed, letting you capture the decisive moment.
1/32000 sec. Anti-Distortion Shutter
Up to 1/32000 sec. Anti-Distortion Shutter works to minimise image distortion caused by the rolling shutter phenomenon. The extraordinarily fast shutter speed also allows you to produce photos with background defocusing using a large aperture setting even under extremely bright conditions at a maximum of EV19 .
Up to 16fps continuous shooting with reduced blackout
Thanks to the new super-high-speed image sensor — and despite its 20.1MP high pixel count — the camera features accelerated readout speed that helps achieve continuous shooting up to 16fps . This lets you capture moments of fleeting beauty or facial expressions.
Bright XGA OLED Tru-Finder for inspired shooting
High-contrast retractable electronic viewfinder (EVF) delivers high resolution equivalent to 2359k dots. Stunning resolution and self-illumination allow display of subtlest details for precise composition. EVF eyepiece optics are treated with ZEISS T* Coating to reduce unwanted reflections for clear corner-to-corner visibility.
Control ring for advanced photography
Convenient lens-mounted control ring allows you to operate pro-style manual control such as selecting shutter speed, aperture, and more for added creative command — another feature making this camera an ideal choice for serious photographers.
180˚ tiltable LCD screen for flexible composition
High-resolution 3.0-type screen with tilt capability is perfect for taking selfies and framing of otherwise impossible overhead or low-angle shots. You can use it in high/low shooting positions for greater flexibility in capturing creative compositions.
Rapid AF response to capture decisive moments
The camera adopts Fast Intelligent AF featuring high-speed, highly accurate contrast-detection autofocus. Improved from the AF system used in α7 series, it achieves focus by minimising wasted lens motion, predicting AF range, and accelerating lens drive, thereby improving response so you can capture even more fleeting moments.
Direct 4K movie recording via camera alone
The RX100 IV can record high-precision 4K movie data. Moreover, stunning high-precision 4K images with suppressed moiré and jaggies can be delivered via data readout without pixel binning or line skipping.
Connect to smartphones and tablets with one touch
Instantly transfer a photo or movie to your Android™ smartphone or tablet by simply touching it with the camera — using downloadable PlayMemories Mobile and built-in Wi-Fi and NFC™ (Near Field Communication). One touch can also activate Smart Remote Embedded, for remote control of the camera from a mobile device and movie recording start/stop.
Support for PlayMemories Camera Apps (PMCA)
Enjoy a camera that gains functionality with time. Choose from the growing range of PlayMemories Camera Apps for remote control, picture and video effects, and much more. Installation is simple using your PC or the camera's own Wi-Fi connection. Note: Services availability depends on region.
Shoot almost anywhere with wide ISO sensitivity
Sensitivity extends right up to ISO 12800, for crisper images in extremely low light. Let Auto ISO mode determine the most appropriate setting automatically, or manually expand sensitivity as low as ISO 80. The camera also allows you to set up lower limit shutter speed at time of Auto ISO setting.
Custom button creative convenience
The custom (C) button allows you to program one of over 40 possible functions to best adapt the camera's capabilities to your shooting style. By assigning a frequently used function or a preferred setting to this button, you can call it up promptly. You'll gain handy fingertip access to your selection — for faster, more intuitive camera operation.
Dual Rec still shooting during movie recording
Shoot still images of 17MP while recording a movie. The camera enables you to capture impressive high-quality stills even if movie-shooting. New Auto Dual Rec release function lets the camera automatically take photos during movie recording. Select frequency of Auto Dual Rec release from high/standard/low settings.
Various shutter functions now enhanced
Shutter-related functions have been improved. For example, the self-timer function now supports bracket shooting, so you can use this valuable feature even in situations when you can't release the shutter yourself. The number of exposure bracket shots is expanded to nine.
Bright Monitoring
This function that boosts image brightness, for example, can be assigned to a customisable button for easy access when shooting a starry sky or other dark scene.
MF Assist and Peaking functions for focus refinement
These features help you fine-tune the focus as you desire. Manual Focus (MF) Assist magnifies the area you are focusing on to enable more precise adjustment, while Peaking highlights the sharpest or most in-focus area with your choice of colour to help determine whether further focusing adjustment is required.
Lock-on AF for enhanced photo opportunities
Simply press the shutter button halfway to activate Lock-on AF . It automatically adjusts the AF target frame size to match the subject size, improve tracking performance, and take full advantage of every photo opportunity.
Choose pro-quality XAVC S or AVCHD movie recording
Especially for serious videographers, XAVC S format provides low compression for high-quality movie expression and minimal noise even in scenes full of movement. You also have AVCHD format for easy editing and sharing. This camera uses 4K codec supporting 4K movie recording at up to 100Mbps and additionally enables Full HD image recording.
Diverse movie functions supporting pro-style usage
Various available movie functions include Picture Profile (that determines the character of movies by changing basic parameters like chromogenic effects and gradation adjustment), S-Log2 gamma (that extends the dynamic range of recording to reduce occurrence of blown-out highlights and black crush), TC/UB, Rec Control, Dual Video Recording, etc.
Remote Camera Control supported
When the camera is connected to a computer, you can use Remote Camera Control to take pictures or change settings on the camera from the computer connected via USB port. All you need is to download the Remote Camera Control application of a version that supports your PC.
Supported in Capture One Express (for Sony)
Capture One Express (for Sony) is one of the world's best RAW converters, rendering precise colors and incredible detail. It contains flexible digital asset management, all the essential adjustment tools and fast, responsive performance in one customizable and integrated solution. * Please direct all inquiries on purchase, usage and support on Capture One solutions to Phase One.
Works with iMovie and Final Cut Pro X
This product is compatible with Final Cut Pro X and iMovie.
| | |
| --- | --- |
| Sensor Type | 1.0-type (13.2mm x 8.8mm) Exmor RS CMOS sensor, aspect ratio 3:2 |
| Megapixels | Approx. 20.1 megapixels |
| ISO range | Auto (ISO 125-12800, selectable with upper/ lower limit), 125 / 160 / 200 / 250 / 320 / 400 / 500 / 640 / 800 / 1000 / 1250 / 1600 / 2000 / 2500 / 3200 / 4000 / 5000 / 6400 / 8000 / 10000 / 12800 (Extendable to ISO80/100) |
| Continuous shooting | Speed Priority Continuous Shooting: approx. 16 fps, Continuous Shooting: approx. 5.5 fps *5 |
| Video resolution | AVCHD: 28M PS (1,920x1,080/50p) / 24M FX (1,920x1,080/50i) / 17M FH (1,920x1,080/50i) / 24M FX (1,920x1,080/25p) / 17M FH (1,920x1,080/25p), XAVC S 4K: 25p 100M (3,840x2,160/25p) / 25p 60M (3,840x2,160/25p), XAVC S HD:50p 50M (1,920x1,080/50p) / 25p 50M (1,920x1,080/25p) / 100p 100M (1,920x1,080/100p) / 100p 60M (1,920x1,080/100p), MP4: 28M (1,920x1,080/50p) / 16M (1,920x1,080/25p) / 6M (1,280x720/25p) |
| LCD screen | 7.5 cm (3.0 type) (4:3) / 1,228,800 dots / Xtra Fine / TFT LCD |
| Viewfinder | 0.39-type electronic viewfinder (XGA OLED), 2,359,296 dots |
| Wireless connectivity | (IEEE802.11 b/g/n (2.4 GHz band)) |
| Full specifications | Download full specifications |