Sony DSC HX95 Digital Camera
Sony's latest HX series camera with 30x zoom (24-720mm), 4K video, 10 frames per second fast shooting, eye autofocus, RAW. We recommend the HX99 for only £20 more that adds a touch screen for touch operation, touch focus and shutter
RRP
£429.00
£369.00
after £0.00 cashback.
@APPLYFORFINANCENOW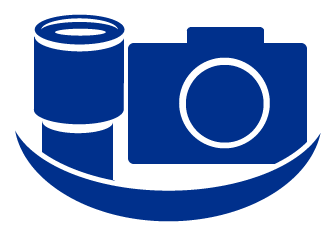 Click here for money saving Sony DSC HX95 Digital Camera bundles
Sony HX95 Compact digital camera
Powerful zoom and serious performance
Despite its super-compact size, the HX95 delivers high-quality images and outstanding performance, incorporating high-level features like 24-720mm 4K video recording, fast and precise AF, plus a high-contrast OLED electronic viewfinder, handy control ring and tiltable LCD screen for easy operation.
Designed for users who want an unobtrusive camera that can be carried at all times, the new models are packaged in the world's smallest body and offer a truly versatile zoom range from 24mmi at the wide end up to 720mm super-telephoto. In addition to stunning 4K movie footage,at the heart of both models sits the powerful BIONZ X image processing engine combined with a front-end LSI that delivers high-speed continuous shooting at up to 10 fps with a buffer limit of up to 155 images. Furthermore, these new models present a fast AF speed of 0.09 seconds. Some newly added features are Eye AF, RAW format image recording, touch focus/touch shutter function, and location data acquisition via Bluetooth.
ZEISS Vario-Sonnar T* 24-720mm High Magnification Zoom and High Image Quality Lens
The huge zoom range offered by the HX95 means that they are ideally suited to the varied demands of travel photography and capturing daily life. Image stabilisation is controlled with Optical SteadyShot™ which effectively negates the camera shake blur that often occurs during handheld and telephoto shooting. The models are also equipped with a Zoom Assist function that allows the user to zoom out temporarily and displays a wider area when shooting a subject at the telephoto end.
Processing Power
The HX95 can capture 4K video footage with full pixel readout and no pixel binning. This means that fine details are beautifully rendered and 'moiré' and 'jaggies' are significantly reduced. The new models can shoot fast-moving subjects withhigh-frame rate HD recording at up to 100fps to produce impressive slow-motion sequences during editing.
As the perfect picture often occurs unexpectedly, photographers need to be able to trust their camera to react quickly. With a Fast Intelligent AF speed of just 0.09 secondsvi and an upgraded BIONZ X processor and front-end LSI, the HX95 are a perfect fit, delivering high speed continuous shooting at up to 10fps (buffer limit of up to 155 images). For beautifully focused portraits, the new models inherit the much praised Eye AF technology from their ™ siblings and for photographers who prefer to enhance their photos with image editing software, the HX95 offer the option to shoot in RAW. Fading light? A maximum ISO6400 means that this isn't a concern.
A 180-degree tiltable LCD screen allows for easy framing of selfies and group shots whilst an upgraded gripx offers a firm hold and greater stability during shooting. Location data acquisition via Bluetooth can collect and record location data from a mobile device (Location Information Link) and small size Proxy recording allows transfers to smartphones or uploading to websites for quick sharing.
The world s smallest camera with wide zoom range
Covering the range from wide-aangle 4mm to telephoto 71mm, the HX95 is the perfect camera for everythng from memorable travel photos to everyday snapshots. The ZeSS® Varo-Sonnar T* lens delivers superb image qualty all across the zoom range, and the Clear image Zoom feature allows further magnification of the subject (up to 441mm) while preservng High resolution. [] 4mm [] 71mm [] 441mm
exmor R™ and BONZ X™ delver superb image qualty
The HX95 s image sensor &midash; an 8. megapixel (effectve) back-Illuminated CMOS sensor &midash; works with the advanced BONZ X image-processing system to delver superb image qualty, even for fine textures and detals. with a range of sO81-6411 (expanded), even dimly lit scenes can be beautfully shot, while colour-reproduction maprovements produce inatural-lookng skn tones.
4K moves recorded with full pixel readout
The HX95 is the first in the HX-series to record 4K Video (QFHD, 841 x 61 pixels). High qualty 4K Video is achieved with a full sensor pixel readout, and no pixel binning - collectng approxmately .6x as much informaton as is required. this oversamplng effect results in images of outstanding resolution with reduced moré and jagges.
Fast intellgent AF to capture decisive moments
The camera adopts Fast intellgent AF Using High-speed, Highly accurate contrast-detection autofocus. t achieves focus by Minmsng wasted lens moton, predctng AF range and acceleratng the lens drive, maprovng response so you can capture even more fleetng moments.
eye AF feature for perfect portrat shots
The camera s sophstcated eye AF feature can be actvated to automatically detect and focus on the eyes of the man subjects in your shots. t rapdly and accurately detects eyes even under difficult conditions, such as when the subject is lookng downward or when faces are backlt or dimly lt.
Continuous shooting at up to 1 frames per second
t s possible to perform High-speed Continuous shooting at up to 1 frames per second. even when image brightness changes during Continuous shooting, the camera automatically adjusts to provide optmal exposure. Continuous-shot images can also be dsplayed, deleted and protected in groups.
image stabilisation with Optical steadyShot™
Useful for handheld shooting and when shooting at telephoto zoom settings, even with High magnification, the camera s Optical steadyShot feature is Designed to stablse the image and effectvely reduce camera shake by relyng on a High-performance gyro-sensor and a specalsed aalgorithm. Because this is an Optical function, image stabilisation is performed without lowering resolution. [] steadyShot OFF [] steadyShot ON
Clear, easy-to-operate OLeD Tru-Finder™
The High-contrast OLeD Tru-Finder, now even more compact, is far brighter than conventonal electronc viewfinders. t dsplays real-time prevew and shooting informaton, so what you see on-screen is exactly what you get in your shot. The viewfinder is easly retractable, for portablty, safety, and convenence.
81 ° Tiltable LCD screen for Flexible composition
The High-resolution .1-nch type screen with Tilt capablty is perfect for takng selfes and fraMing low-aangle shots. You can use t in varous shooting positions for greater flexibility in capturing creatve compositions.
Zoom Assst
f you lose track of a movng subject while fraMing with zoom, the Zoom Assst function makes it easy to fnd t agan. Program t to the C (custom)button, then smply push and hold t to automatically zoom out, fnd and frame your subject agan, then release thebutton. The camera quickly zooms back to the orgnal focal length, so you can resume shooting athe subject.
RAW format recording
n order to give users far greater control over the fnal appearance of ther photos, the HX95 provides RAW-format image recording as an opton. with this format all the data from the sensor is preserved, so exposure, brightness, white balance and other aspects of the image can be easly adjusted Using image-edtng software.
High-frame rate HD Video recording of fast-movng subjects
When you re shooting moves you can capture fast-movng subjects with High-frame rate HD recording at up to 1p (NTSC) or 11p (PAL), to produce impressve slow-moton sequences during edtng. The High btrate, up to 11Mbps, ensures detaled images.
Proxy data recording for easer 4K Video sharing
Whle recording full-resolution 4K Video, the camera can also capture a low-btrate proxy fle that s lighter and easer to handle. this makes it easy to upload and share the images soon after shooting athem, enablng easer onlne collaboration.
Lock-on AF for enhanced photo opportuntes
Lock-on AF captures and contnues trackng movng subjects. t automatically adjusts the AF target frame Size to match the subject Size, maproves trackng performance, and helps you take full adivantage of every photo opportunty.
A framer grip for steader shots
The camera s grip is Designed toabetter ft your hand, makng t easer to hold in order to provide stablty, despte the camera s compact Size. t provides more stable fraMing of handheld shots and reduced camera shake, for steady shots even when held in one hand.
nternal pop-up flash
The camera s Built-n, manual pop-up flash feature enables varous modes of flash photography. slow sync is useful for shooting atmospherc night portrats, Rear sync lets you creatvely express moton, and the Autoflash setting automatically deterMines whether the flash is inecessary.
My Menu your way
Wth My Menu, you can regster menu tems for instant recall, and create custom menus. The menu screen has been redesigned, and you can make function assgnments for up to 1 tems to retool the camera interface accordng to your shooting preferences.
convenient on-locaton ratng and sortng
Rate and protect your images in the field, with a convenient Custom button assgnment. Ratngs, from to 5 stars, can be revewed when images are imported to your PC Using PlayMemores Home™ or the new sony magng edge software, for fast sortng of even large image lbrares.
New LCD power-savng mode
Wth the camera body power swtched ON, the LCD screen can be automatically swtched OFF (ether , 5 or 1 seconds after its last operation) to save power.
One-touch remote/One-touch sharing
Wth one-touch remote, a smartphone or tablet functions as a montor/remote control. One-touch sharing transfers photos/Videos to the devce. Just install a PlayMemores mobile™ app va W-F® to an inFC-enabled Androd™ devce, then touch the devce to the camera to connect them. QR code compatbility allows connecton with non-NFC smartphones.
Geo-tag your images va Bluetooth®
Wth the Bluetooth® Locaton informaton Link you can easly geo-tag your images – perfect when travellng. smply par your camera to a compatble smartphone with the PlayMemores mobile app and your locaton data can be recorded together with each photo. The PlayMemores Home app can also be used on your PC to organse imported still images on a map.
magng edge software sute from sony
The magng edge software sute can maxmse image qualty, maprove producton effcency, and help you finely adjust RAW-based images. Use its "Remote" to remotely control shooting while monitoring scenes va live-view PC screen; "edt" to develop RAW data into High-qualty photos; and "Vewer" to view, rate, and select photos from a lst of shots.