Benro 3XS Lite 3-Axis Smartphone Gimbal
RRP
£90.00
£69.00
after £0.00 cashback.
@APPLYFORFINANCENOW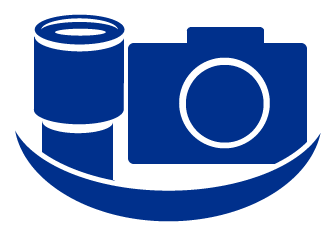 Click here for money saving Benro 3XS Lite 3-Axis Smartphone Gimbal bundles
The 3XS Lite is unlike other smartphone gimbal stabilisers, as it allows for the gimbal to be folded up and carried with minimal stor-age space needed. The gimbal can fit easily in your bag or jacket pocket, allowing you to carry it wherever you go.
The Benro 3XS Lite also features a barrier-less smartphone clamp. This design allows quick set-up of the gimbal and lets the user switch between horizontal and vertical orientations at the push of a button, while retaining access to your smartphone's ports in either mode.
Ideal for most smartphones, the 3XS Lite features a 2000 mAh ca-pacity battery which provides 24-hours of use. The 3XS Lite will keep up with you during the most extensive days of shooting.
With multiple customisable buttons, you can easily select and con-trol your desired functions with each button by using the companion smartphone app. By pressing down on one of the customisable buttons, you can switch between features such as Roll Following, Face Tracking, automatic rotation of your phone's orientation from 180 to 90 degrees, and more.
The handle also features a trigger button which will allow you to either use Universal Follow Mode (default) or Locked-down mode (trigger depressed).
With Universal Follow Mode, it provides smooth camera move-ments towards the direction you're aiming. You would use this mode when circling around a subject or making several dynamic camera movements following a subject. Locked-down mode keeps the camera locked on a subject while moving the gimbal. With this mode you can replicate movements similar to a jib or slider.
By using the directional button in conjunction with these modes, you can flawlessly control your movements. The threaded receiver al-lows for additional attachments, giving you even more flexibility with your shots.
The companion smart phone app allows you to calibrate your 3XS Lite, adjust parameters, update the firmware, create a panorama, or create a beautiful timelapse with dynamic motion.
For advanced smartphone camera control, you can directly operate the photo shutter/focus, video record, and zoom making filming more convenient.
The underside of the Benro 3XS Lite handle has a ¼" threaded hole for mounting the stabilizer to a tripod or using desired mounted ac-cessories. This allows you to use the 3XS Lite handsfree during Panorama or Motion time-lapse modes, as well as during Object or Face Tracking modes.
Finally, the 3XS Lite offers the ability to use an external microphone without interfering with the operation of the gimbal. You can mount any compatible 3.5mm (TRRS) microphone onto the handle of the gimbal for high quality audio recording directly to your smartphone.
The Benro 3XS Lite is ideal for most smartphones in the market today. Boost your production value while traveling light and compact with the X-Series 3XS Lite Stabiliser.
Benro X-Series 3XS Smartphone Stabilizer