Zhiyun Crane 2 - Ex Demo
Zhiyun Crane 2 - Ex Demo
RRP
£519.00
£357.00
after £0.00 cashback.
@APPLYFORFINANCENOW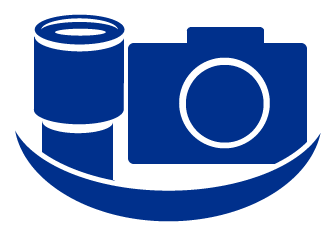 Click here for money saving Zhiyun Crane 2 - Ex Demo bundles
Zhiyun Crane 2 - Professional 3-Axis Gimbal Ex Demo
The Zhiyun Crane 2 three-axis camera stabiliser, while realizing film-grade performance breakthroughs in both motion sensitivity and precision control with newly optimized algorithm system and motor construction, has integrated a tactile and sturdy follow focus controller on its body - previously unheard of in the industry.
---
Real Time Follow Focus
Integrated with an unprecedented follow focus wheel on the body, Crane 2 allows ±0.02° precision real time focus control through camera cable connection, so that you can always keep your subject in focus while moving, setting free your camera for more dedicated task.
---
3.2KG Max. Payload
Empowered by the 6th Gen. Instune Algorithm System which realizes 50% increase in motor torque and 20% improvement in noise reduction, the Crane 2 sets up a new benchmark for the industry supporting a max. payload of 3.2kg, mountable by all models of DSLR and mirrorless camera on the market.
---
Instant Precise Attitude Compensation
Integrated with the pioneering 32-bit x 3 high-speed MCU parallel control technology which realizes 100% improvement in respond speed, CRANE 2 gets high above the industry standard with its cutting-edge attitude compensation system and unparalleled anti-shaking stabilizing performance.
---
Intuitive OLED Display
The intuitive interface design help you easily identify the connection status, battery level, control mode and multiple camera params, giving you full control over every detail.
*Crane 2's controllability to cameras may vary depending on the specific camera brand and model. See more at User Guide or official website.
---
18 Hour Runtime for Longtime Task
Three high energy efficiency 18650 rechargeable batteries give the Crane 2 maximum runtime of 18 hours with 6000mAh capacity. Meanwhile, the Crane 2 allows convenient real-time charging to the camera even when your camera is without batteries.
We Love
18 hour battery life
Sony and Panasonic control cables included
Follow focus for Sony and Panasonic cameras
Quick setup
3.2kg payload
Tech Specs
Item
Min.
Standard
Max.
Remark
Operation Voltage
9.8V
11.1V
12.6V
Operation Current
110mA
6000mA
Charging Voltage
Charging Current
USB Output Voltage
5V
USB Output Current
1A
Camera Charging Output Voltage
8V
Camera Charging Output Current
2A
Following Deviation in Static State
±0.01°
±0.3°
Following Deviation in Motion State
±0.05°
±0.1°
Tilt Angle Range
-135°
+185
Roll Angle Range
360°
Unlimited Rot.
Pan Angle Range
360°
Unlimited Rot.
Controllable Tilt Angle
Controllable Roll Angle
Controllable Pan Angle
Operation Temperature
-10°C
25°C
45°C
Battery Runtime
12h
18h
Balanced center of gravity
Charging Time
Valid Payload
500g
3200g
What else is included in the box?
| | |
| --- | --- |
| Name & Spec. | Qty. |
| Gimbal Stabilizer | 1 |
| Tripod | 1 |
| 18650 Battery Charger | 1 |
| 18650 x3 Li-ion Batteries | 3 |
| Micro to Micro USB Cable | 1 |
| Micro to Mini USB Cable | 1 |
| Sony Camera Control/Charging Cable | 1 |
| Panasonic Camera Control Cable | 1 |
| Micro USB Cable | 1 |
| User Manual | 1 |
| Shoulder stripe | 1 |
| Carrying Case | 1 |