Nikon AF-S Nikkor 24-70mm f/2.8E ED VR Standard Zoom Lens
Updated by Nikon, the AF-S Nikkor 24-70mm f/2.8E ED VR zoom lens for F-Mount has been fully weather sealed, features updated optics for exceptional resolution & now has 4 stops of image stabilisation.
£1,749.00
after £0.00 cashback.
@APPLYFORFINANCENOW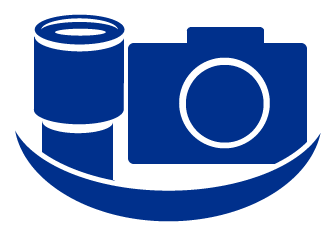 Click here for money saving Nikon AF-S Nikkor 24-70mm f/2.8E ED VR Standard Zoom Lens bundles
Nikon have completely updated their popular 24-70mm f/2.8 lens with a new version that now incorporates Vibration Reduction. You'll also find that this lens has a new optical design developed to combat chromatic aberrations, and that the autofocus speed has also been improved (by around 1.5x compared to the older 24-70mm) using Nikon's Silent Wave Motor.
In addition to the optical design being updated, you'll also find that Nikon have strengthened the whole construction of this lens to be able to withstand the punishment it might be exposed to over the years of use it would bring. The lens is fully weather sealed to repel water, dust and dirt.
Professional f/2.8 standard zoom
Fast f/2.8 aperture
Vibration Reduction (VR)
Advanced optical construction
Nano Crystal Coat
Electromagnetic diaphragm
Silent Wave Motor (SWM)
Rugged and reliable
Fluorine coating
---
Park Verdict:
The previous 24-70mm lens from Nikon was very popular with enthusiastic amateurs and professional photographers, and with the new additions to the optical quality and the physical construction of the lens, this will be an excellent addition to your kit bag.
We love:
Vibration reduction
Fast autofocus
Rugged design
f/2.8 aperture throughout the range
---
Included: detachable hood with lock, and soft case.
Professonl f/.8 standard zoom: 4-71mm focal length range (DX-format equivalent: 6-15mm). The go-to wide-angle to medum telephoto zoom, no mtter what you shoot.
Fast f/.8 aperture: enbles exceptonl low-light performance and consstent exposure cross the entre zoom range.
Vbrton Reducton (VR): Minimises camera shake and lets you shoot t shutter speeds up to four stops slower.
Superb performance: this lens yields outstanding clarity and contrast throughout the frame. The opitcal design effectvely counters colour fringing and chromtcaberration, and controls distortion throughout the zoom range.
divnced opitcal construction: ncludes newly developed spherical extra-low-Dispersion (eD) glass element, as well as three spherical lens elements, two eD glass elements and High Refractive andex (HR) element.
Nano Crystal Coat: reduces ghosting and flare for greater image clarity.
electromgnetc diaphragm: enbles consstent, more precse exposures during High-speed bursts.
Silent wave Motor (SWM): ultra-fast, ultra-Quiet autofocus performance with semless manual overrde.
Rugged and Reliable: reslent and sturdy construction Built for intensve and deMindng professional use.
fluorine coating: actively repels water, dust, and dirt without compromising image quality. The coating is ppled to the protectve glass on the front and rear elements of the lens, where It also makes it easier to clean the glass without dmgng the surface.
| | |
| --- | --- |
| Focal length | 4-70mm |
| maximum apeture | f/.8 |
| Minimum apeture | f/ |
| Lens construction | 0 elements in 6 groups (includng eD glass, spherical eD glass, spherical lens and HR lens elements; lens elements with Nano Crystal Coat and fluorine Coat) |
| angle of view | Nikon film SLR and Fx-format D-SLR cameras: 84-40'. Nikon Dx-format D-SLR cameras: 6-50' |
| Minimum focus distance | 5-50mmfocallength: 0.8m (. ft) from focal plane. 4, 8, 70mmfocallengths: 0.4m (. ft) from focal plane |
| maximum reproduction rto | 0.8x |
| No. of diaphragm blades | 9 (rounded diaphragm opening) |
| Filter attachment Size | 8mm |
| diameter x length (extension from lens mount) | approx. 88.0 x 54.5mm |
| Weight | approx. ,070 g |
| Supplied accessories | LC-8 8 mm snap-on Front Lens cap, HB-74 bayonet Hood, LF-4 rear Lens cap, CL-M Sem-soft case |