Fujifilm X-A10 Mirrorless Camera With 16-50mm XC II Lens - Black/Silver
The compact and lightweight retro design black Fujifilm X-A10 mirrorless camera with the silver 16-50mm XC II lens kit features a 16.3MP APS-C sensor with 3" LCD screen, which tilts 180 degrees.
RRP
£329.00
£299.00
after £0.00 cashback.
@APPLYFORFINANCENOW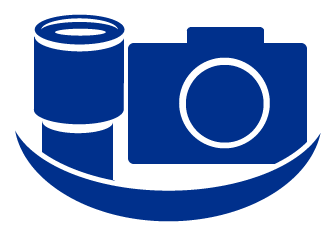 Click here for money saving Fujifilm X-A10 Mirrorless Camera With 16-50mm XC II Lens - Black/Silver bundles
Fujifilm X-A10 Mirrorless Interchangeable Lens Camera Summary
The Fujifilm X-A10 is an addition to Fuji's X-Series of mirrorless interchangeable lens digital cameras, boasting a 16.3 megapixel sensor to deliver the stunning image quality that has been developed by Fuji over more than 80 years and that the X-Series are known for, which makes the X-A10 an excellent choice for a first mirrorless camera.
Newly developed 16.3 megapixel APS-C sensor with Fuji's renowned excellent colour reproduction
Uses Fujinon Lenses and has minimum working distance of 7cm with the 16-50mm kit lens
180-degree slide-and-tilt LCD screen with 100% visibility (it's never blocked by the camera)
Flip up the LCD screen for Eye Detection Autofocus for taking Selfies
Compact, lightweight and retro camera body with intuitive operation
Grip has been designed to be used for selfies and conventional shooting
Advanced Self-Timer modes including Smile Detection, Buddy Timer and Group Timer
ISO Sensitivity from 200 to 6,400, extendable to 12,800 or 25,600
Six Film Simulation modes including Provia, Velvia, Astia and Classic Chrome
Energy efficient design gives approx. 410 shots on a single charge
Super-Intelligent pop-up flash
Full HD 1080p Video Recording
Five-axis combined optical and electronic image stabilisation
Ultra-fast electronic shutter up to 1/32000th Sec
Wirelessly controlled via Fuji's Remote app
Perfectly paired with the 16-50mm XC Lens
Our Verdict
The Fuji X-A10 is a gorgeous retro-styled compact and lightweight mirrorless camera that's perfect as a first interchangeable lens camera.
It's great for everyday use, and perfect for bloggers and social stars with the 180-degree slide-and-tilt screen and the automatic Eye Detection autofocus makes taking selfies an absolute breeze, aided by the well-designed ergonomic grip that's been built to be used for selfies.
The image quality and colour reproduction from the X-A10 is built on more than 80 years of knowledge from Fuji which means you'll get vivid blues, gorgeous greens, and soft skin tones.
The X-A10 has some great features, including its ability to be controlled wirelessly from Fuji's remote app, the customisable buttons and easy thumb dial control for a comfortable shooting position.
With the added benefits of Full-HD video recording and five-axis combined optical and electronic stabilisation, the Fuji X-A10 is a fantastic first mirrorless camera.
Fuji X-A10 Mirrorless Camera Product Features in Detail
16.3 Megapixel Sensor & Fujinon Lenses
With more than 80 years of experience in developing and refining their imaging technology, the X-A10 delivers exceptional photo quality with it's APS-C sized 16.3 Megapixel sensor, aided by Fujinon lenses to give sharp, crisp images with accurately reproduced skin tones, making this camera perfect for portrait photography.
180-degree slide-and-tilt LCD with 100% visibility
The Fuji X-A10 features a 3.0 inch, 1,040k-dot tilting LCD screen with Fuji's innovative 180-degree slide-and-tilt mechanism that means that even when the screen it tilted by 180-degrees, the LCD is not blocked by any part of the camera. The X-A10's grip has been designed and shaped to facilitate normal shooting as well as self-portraits, so when taking a selfie you can release the shutter and focus by pressing the vertical command dial directly below where your index finger will be. By flipping the LCD screen up 180-degrees, the Eye Detection AF is automatically switched on so the camera will focus on the subject's eyes. The X-A10 also has a Portrait Enhancer mode for natural and beautiful skin-tone reproduction.
Compact, lightweight & retro camera body with intuitive operation
With a gorgeous retro design, the X-A10 is compact and lightweight and features two Command Dials which means you only need a thumb to quickly adjust aperture, shutter speed, and exposure settings. There are additional standalone function buttons which can be assigned for extra features such as white balance, continuous shooting or self-timer, which means you don't have to trawl through the menu to find them.
Inheriting the Fujifilm X-A2's popular performance features
A successor to the X-A2, the X-A10 benefits from an energy-efficient design making it capable of shooting roughly 410 frames on one battery charge, and boasts a class-leading minimum working distance of approximately 7cm when using the kit lens (the 16-50mm f/3.5-5.6 OIS II lens), which makes the camera great for close-up macro photography.
Newly developed 16.3 megapixel sensor
The APS-C sensor in the X-A10 is a newly developed one which builds on more than 80 years of imaging excellent at Fuji, making it capable of accurately reproducing colours such as skin tones, blue skies, or green foliage.
The X-A10 offers six Film Simulation modes, the PROVIA (standard) for true-to-life colours, the Velvia (vivid) for vibrant tones and saturated colours, the ASTIA (soft) for soft skin tones, the Classic Chrome for documentary-style deep colours and soft shades, and Monochrome and Sepia.
ISO Sensitivity
The X-A10 has a normal working sensitivity range of ISO 200 to ISO 6400, but this can be extended to ISO 12,800 or ISO 25,600 when shooting in dark situations is called for, with images that are astonishingly low in noise as a result.
Perfect for Self-Portraits
The X-A10 ensures you'll get the perfect selfie composition by using the slide-and-tilt LCD screen flipped up into the 180-degree position, and in doing so you'll automatically activate the Eye Detection AF mode which will direct the focus to the subject's eyes, ensuring well focused images.
Taking a self-portrait with the X-A10 is a breeze as well, because the grip has been designed to be used in reverse for selfies and you can use the vertical Command Dial directly below your index finger to actually take the photo.
Additionally, the X-A10 features a Smile Detection option in Self-Timer mode which automatically takes a photo when the subject smiles, a Buddy Timer mode fires the shutter when two people come close together, and a Group Timer which automatically shoots when a specified number of people come into the frame.
Battery Life
With an energy-efficient design, the X-A10's battery life has been extended to a class-leading standard, giving you approximately 410 photographs per single battery charge. For added convenience, you can charge the battery via USB, which is a great benefit when travelling.
Super-Intelligent Flash
The built-in pop-up flash supports the Super Intelligent Flash system that accurately controls light output according to individual scenes. When shooting indoor portraits in low-light, small items or food, the flash system reduces highlight clipping to produce images exactly as your eyes see them. Natural colours and brightness are also achieved when shooting backlit scenes or photographing a person under intense sunlight that casts strong shadows on the face.
Full-HD Video Recording
The X-A10 lets you press the dedicated Video Recording button on the rear of the camera to easily start recording Full HD movies at 1080/30p, 25p, 24p, and the Film Simulation function can also be applied to video recording for a diverse range of creative effects, which can be combined with smooth bokeh, made possible with the APS-C sensor and Fujinon lenses to produce professional-looking, creative movies.
Image Stabilisation
Using the electronic image stabilisation function delivers the five-axis image stabilisation that combines optical and electronic stabilisation, significantly reducing a variety of camera shakes that occur during video recording, allowing you to record high quality video with reduced camera shake while walking around with the camera in your hand.
Electronic Shutter up to 1/32,000th Sec
The X-A10 features an ultra-fast electronic shutter, which when used even under clear skies or other bright conditions lets you capture images with a large aperture for a shallow depth-of-field without over-exposing the image.
The X-A10 also now benefits from Panorama and Time Lapse functions as well as the interlocking of Metering and AF areas, support for Adobe RGB colour space, and a choice of different colours in Focus Peaking for assisting Manual Focus.
Wirelessly Controlled
By using Fujifilm's free Camera Remote app, you can control the X-A10 from a smartphone or tablet using the Wireless Communication function, which also lets you transfer photos and videos to your device with a simple, one-touch operation.
You can view and select photos and videos in your camera or on your smartphone and then easily import them to your device, and even attach GPS information from your smartphone to the images.
The Remote Shoot function lets you adjust exposure and other settings including Touch Autofocus and shutter speed, and then take photos from your smartphone or tablet. You can also shoot video from the app, and it's great for group portraits, self-portraits, or even wildlife photography where you can shoot from a distance.
Buy Fujifilm X-A10 Mirrorless Camera With 16-50mm XC II Lens - Black/Silver - price
£299.00