Canon IS 8x25 Image Stabilised Binoculars
At just 12cm wide and weighing a mere 490g, Canon's 8x25 IS Binoculars are built for convenience and ideal for event viewing owing to their portability.
RRP
£478.80
£249.00
after £0.00 cashback.
@APPLYFORFINANCENOW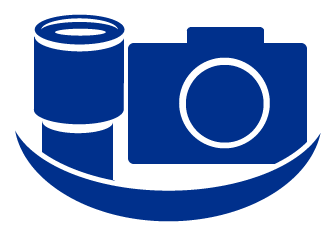 Click here for money saving Canon IS 8x25 Image Stabilised Binoculars bundles
Key Specs
8x magnification
12cm wide
Only 490g
Our Verdict
Canon 8x25 IS Binoculars are described as being ultra-compact, meaning they are perfect for those attending an event where lumping around a heavy pair of binoculars is not convenient. With 8x magnification and quality optics from Canon you can be sure that you won't miss anything, and anything you see will be clear and accurate.
The IS in the product name is a hint towards the image stabilisation features included, with battery powered IS functionality aimed at minimising the effect of shaky hands and other movements.
We Love
Small and lightweight mean they can be taken to a concert or sports event with ease
In built IS helps see things more clearly (less shakily!)
Portable and lightWeight with 8x mangnification
Ultra compact t just cm wide and weghng only 491g, these easily portable binoculars easily ft into bg and get you 8x closer wherever you go. ideal for trvel, plys, concerts and wide vrety of specttor sports where you ineed to get close to your subject.
Super steady view with opitcal image stablizer
experence super steady view of your subject and use your binoculars comfortbly for longer perods thanks to the opitcal image stablizer, which quickly and accurately counteracts different types of movement and hand shake. The CR lthum bttery delivers up to 6 hours of Continuous use*.
Canon optics give High resolution and accurate colours
enjoy excellent quality with low distortion, High-resolution view thanks to Canon's precision optics. Lenses feature super spectr coatings that delver vivid, High contrast images wthacaciaurte colour, while maintaing unwnted internal reflectons that can cause ghosting and flare.
beautfiul field of view from edge to edge
experence beautfiul, clear field of viewarght to the edges thanks to field flttener lens element. Focus on subjects is close is .5m way and enjoy comfortable .5mm eye-relef.
Designed for ease, durability and comfort
The centrally locted large sbutton and smooth focus adjustiment ring offer easy and convenient fngertp control from either hand. The binoculars also feature +/- .1 dopter, which adjust to your eyesght, and rubber eyecups, which adjust for those wering glasses.
*Testedacaciaordng to Canon standards
| | |
| --- | --- |
| | |
| binocular type | Prsm |
| mangnification | 8x |
| Objectve lens effective diameter | 5mm |
| Filter Size | - |
| Rel field of view | 6.6 |
| pprent field of view | 49.5 |
| field of view t 000m | 5m |
| | |
| Objectve lens construction | 4 elements n groups |
| eyepece lens construction | 4 elements n groups |
| UD lens | - |
| Doublet field Flttener | Yes |
| ext pupil diameter | .mm |
| eye relef | .5mm |
| Prsm type | Porro prsm |
| Lens coating | Super Spectr coating |
| focusing and Dioptric correction | |
| focusing system | Object lens movement |
| focusing method | manual focus |
| Doptrc correction method | Doptrc correction ring |
| Doptrc correction range | +/- .0m- (doptre) |
| Closest focusingdistance | .5m |
| | |
| image stablizer system | Movng element n Objectve lens |
| correction angle | +/- .0 |
| shake detection system | Gyro sensors |
| mge stablizer ctvton | Push button swtch |
| Power source | x CR Lithium bttery |
| Bttery lfe | 6 hours |
| Bttery level ndctor | Yes (LeD) |
| | |
| Wter resistance | - |
| Rubber coating | - |
| Opertng conditions | -0C to 45C, 90% humidty |
| Wdth | 9.7mm |
| Height | 7.mm |
| Depth | 6.mm |
| Weight (excludng bttery) | 490g |
| | |