Canon RF 85mm f/2 IS Macro USM Prime Lens
The Canon RF 85mm f/2 prime macro lens combines the compact versatility of close-up and telephoto photography yet weighs just 500g. and features 5 stop stabilisation, a bright aperture and fast AF.
£649.00
after £0.00 cashback.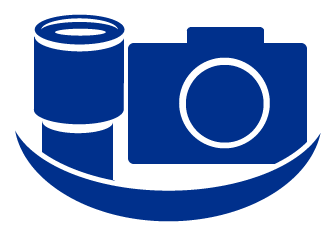 Click here for money saving Canon RF 85mm f/2 IS Macro USM Prime Lens bundles
Canon RF 85mm f/2 IS Macro USM Lens Summary
The prime RF 85mm f/2 IS Macro USM joins the growing number of full-frame Canon mirrorless RF lenses now available for the popular system. Despite weighing just 500g. this compact model is capable of delivering stunning portraits together with beautiful macro images at 1:2 magnification. The lens achieves excellent results for enthusiast photographers, particularly for short telephoto portraits with the classic 85mm focal width. This model also is capable of employing Canon's powerful Face tracking AF functionality when mounted on RF cameras such as the EOS R. This will broaden the appeal even further for wedding and fashion photographers who require an adept and lightweight portable lens.
The bright aperture and 5 stops of image stabilisation ensure sharp handheld images even when light levels dip, allowing compact mirrorless photographers to capture beautiful sharp results with soft out of focus areas. The inclusion of 9 aperture blades contributes to this defocus effect delivering excellent subject isolation together with the thin focal plane afforded by the f/2 aperture. Detail shots are made possible with a close focus distance of just 35cm resulting in compelling close-up macro images. Quality is ensured by 12 optical elements arranged in 11 groups adding to the list of benefits delivered by the affordable RF 85mm f/2 lens.
Our Verdict
Canon enthusiasts who lust after a short telephoto prime lens for their mirrorless system now have the RF 85mm f/2 IS Macro USM as a viable option. Whilst other lenses in this focal width sport slightly faster apertures, the compact size, competitive price and macro capabilities of the f/2 are highly compelling. The addition of 1:2 macro along with a close focus distance of 35cm allow photographers to get more creative and shoot more diverse subjects, making this a particularly versatile lens. Portraits are of course where the majority of users will focus their attention and the compact size and 500g weight ensure this will accompany many photographers to their portrait sessions.
Low light situations inevitably arise when shooting in natural lighting and the Canon RF 85mm f/2 IS Macro once again delivers with its' competent 5EV stops of image stabilisation. Combining the 5 stop IS with a bright aperture allows handheld shooting to continue with more sharp results. The inclusion of nine aperture blades adds to the appeal of images across many genres, where out of focus areas blend away from the sharp subject.
We Love
Ultra lightweight and compact short telephoto lens for easy travel portability
Versatile combination of short telephoto and close-up macro capabilities with creative results
Excellent built-in image stabilisation provides 5EV stops of handheld advantage
A bright aperture with nine blades for smooth out of focus areas and sharp subject separation
Fast, quiet autofocus which works seamlessly with Canon's advanced AF detect features
Canon RF 85mm IS Macro Lens in more detail:
Image size: Full Frame
Angle of view: (horizontal, vertical, diagonal): 24º, 16º, 28º 30'
Lens construction: 12/11
No. of diaphragm blades: 9
Minimum aperture: 29
Closest focussing distance (m): 0.35m
Maximum magnification (x): 0.5
Distance Information: Yes
Image stabiliser: 5 stops
AF actuator: STM
What else is included in the box?
Lens Cap E-67 II
Lens hood ET-77
Lens case/pouch LP-1216