Canon EF 100-400mm f/4.5-5.6L IS II USM Telephoto Zoom Lens
The updated mark II Canon EF 100-400mm f/4.5-5.6L IS II USM telephoto lens is a great choice for wildlife, sports or landscapes with L optical performance, image stabilisation and weather proofing.
RRP
£2,219.99
£2,099.00
after £0.00 cashback.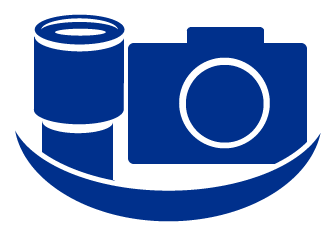 Click here for money saving Canon EF 100-400mm f/4.5-5.6L IS II USM Telephoto Zoom Lens bundles
Key Specs
100-400mm zoom lens
4-stop image stabiliser
Weather sealed against dust and moisture
9 aperture blades
Filter size: 77mm
f/4,5 at 100-134mm
f/5.0 at 135-311mm
f/5.6 at 312-400mm
Lens hood, case, cap and dust cap all included in the box
Our Verdict
The second version of this popular telephoto lens had some big boots to fill, with the first iteration being released 16 years prior to this - obviously as it was a strong performer in its field. So how do you upgrade a feature laden lens? An extra aperture blade for smoother out-of-focus areas, better image stabilisation and nearer minimum focusing distance are just some ways to go about it!
This lens is the weapon of choice for those particularly interested in sport and wildlife photography, obviously aided by the great focal length variation, as well as on board image stabilisation that allows you to stop down 4 further stops.
Another selling point is the relatively compact size of the lens. Obviously with a telephoto with these focal lengths you expect some length and bulk, but Canon have really made the effort to keep this in as small a package as possible.
Fast, near-silent focusing makes this the ideal bed-partner for the Canon EOS 7D Mark II, also famed for its wildlife and sports photography performance - and in particular the incredibly good auto focusing ability.
As with every other Canon L lens, the build quality is key - and the weather sealed body will protect against dust and moisture when you're out and about trying to get 'the' shot.
We Love
Zoom control customisation - meaning you can customise the feel dependent on your needs or the situation.
Strong image stabilisation performance, reducing the effects of judder in those long distance shooting attempts.
Versatility in its use - don't restrict it to just sports and wildlife - it's also very strong for getting landscape shots and for the bold, portraits too.