Canon TS-E 50mm f/2.8L Manual Focus Tilt-Shift Macro Lens
The pin sharp manual focus Canon TS-E 50mm f/2.8L tilt-shift lens provides increased depth of field as well as reduced distortion for 1:2 ratio macro and architectural photography.
£2,199.00
after £0.00 cashback.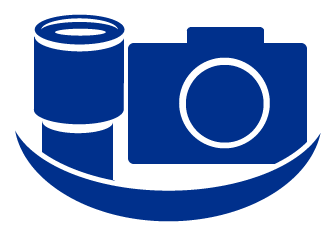 Click here for money saving Canon TS-E 50mm f/2.8L Manual Focus Tilt-Shift Macro Lens bundles
Canon TS-E 50mm f/2.8L Macro Lens Summary
Macro Tilt-Shift Lens with 50mm Focal Length
Part of the Canon L-Series Range ensuring exceptional optical and build quality
Control plane of focus physically allowing for in-camera creativity
Perfect for picturing architecture and minimising distortion
Macro characteristics also suitable for product photography
1:2 ratio (0.5x magnification)
Manual focus only
12 lens elements in 9 groups
Filter thread: 77mm
Minimum focus distance: 27cm
Aperture range of f/2.8 to f/32
Weight: 945g
Compatible with Canon DSLR Cameras
Our Verdict
Launching as part of an exciting triumvirate of new Macro capable Tilt-Shift lenses, the 50mm provides a truly versatile tilt-shift shooting experience - with landscape, architecture and product photography all possible from this single focal length.
The macro ratio of 1:2 means that you can get closer to your subjects, hence the macro classification of this lens - plus why Canon are suggesting that this is an ideal lens for taking product photos.
Non macro tilt shift lenses might lose quality as you get closer owing to smaller maximum magnification possibilities, and a longer minimum focus distance.
Definitely a lens for the more experienced photographer, Tilt Shift lenses are useful for minimising distortion in your imagery thanks to granular control by shifting the lens.

When shooting your subject, especially useful in the case of products, you can limit focus or increase depth of field to make sure that your products pop out exactly where you want them to.
We Love
L-series build and optical quality
Creative image opportunities with tilt and shift controls
50mm focal length is good for a few different styles of photography
Canon TS-E 50mm f/2.8L Macro Lens in Detail
This tilt-and-shift lens offers unique ways to control perspective and plane of focus thanks to carefully calibrated movements, outstanding optical engineering and precision moulded glass lenses for low distortion, exceptional edge-to-edge definition and macro down to 1:2 ratio.
A unique characteristic of a tilt-and-shift lens is the ability to adjust the plane of focus. This can be done creatively in camera without having to use a computer.
Thanks to the adjustable movements in the lens construction, it is possible to increase depth-of-field or restrict focus to a small part of the subject; a useful and very convenient way to creatively direct the viewer's attention to where you want it most.
A conventional lens with no movements will record the verticals of a tall subject, such as a building or a group of trees, with a certain degree of distortion depending on how close you are.
A tilt-and-shift lens, thanks to its intricate adjustable shift movements, allows you to overcome the convergence of verticals without having to reposition the camera.
Maximise realistic detail even in close-up photography, with a lens that can focus up to half life-size.
Ensure your subject is perfectly in proportion thanks to precise incremental movements built into the lens allowing careful fine-tuning of both plane of focus and subject perspective.
Using the very latest L-series lens technologies, the TS-E range of lenses are constructed to record the finest detail as realised by Canon high-resolution sensors.
Large diameter, high precision, moulded glass aspherical lenses are used to reduce distortion as much as possible with advanced lens coatings to enrich contrast and sharpness.
Achieve exceptional focus and shoot with realism and clarity thanks to the versatility of a lens boasting a 0.5x maximum magnification.
The TS-E 50MM F/2.8L MACRO is an ideal all-rounder perfect for landscape, architecture and product photography in the studio and boasts an exceptional tilt and shift range designed to give you ultimate shooting flexibility.
Features of this lens:
• Control depth-of-field precisely for clever creative effects
• Correct perspective and verticals quickly and accurately in-camera
• Adjust focus detail in macro shots with 1:2 ratio
• Optical excellence with advanced lens design and construction
• 50mm focal length perfect for architecture, landscape and product photography
Buy Canon TS-E 50mm f/2.8L Manual Focus Tilt-Shift Macro Lens - price
£2,199.00