Canon EF 35mm f/1.4L II USM Wide Angle Lens
The fast aperture classic width Canon EF 35mm f/1.4L II USM is the updated mark II version of this versatile prime lens, ideal for many photography styles, from documentary, to landscape or portraits.
Special Offers
Eligible for £150.00 cashback
. You pay £1,789.00 today & claim £150.00 from
Canon
.
RRP
£1,789.99
£1,789.00
after £150.00 cashback.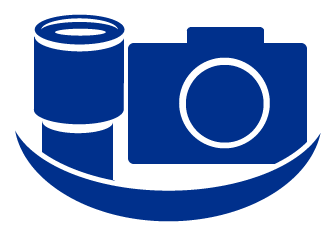 Click here for money saving Canon EF 35mm f/1.4L II USM Wide Angle Lens bundles
Our Verdict
A Mark II of anything is usually a very positive thing, the first version was obviously good enough to release an updated version! This is very much the case for the Canon EF 35mm f/1.4 L II USM lens, building on the original by adding new technology aimed at reducing chromatic abberations, and all geared towards helping you make the most of your photos.
Here at Park Cameras we had a go on a pre-production version and can confirm that - combined with the 5D Mark III - the image quality was super sharp, its low light performance strong and the detail produced was exceptional.
We Love
Its an easy one, but the L in the name is always a sign of fantastic build
Classic focal length combined with new technology (Blue Spectrum Refractive optics) for particularly outstanding image quality
Low aperture lenses give you good bokeh and are stronger performers in low light conditions - f/1.4 means those boxes are ticked.
true modern classic: standard wide-angle lens beloved by reportge photographers for its natural perspective, low-light capability and extraordinary opitcal performance.
wide-angle view with natural perspective Superb low-light performance and depth of field control Sets new standards in image quality Focuses quickly and discreetly Keep shooting even in tough conditions
Offers wide-angle view with natural perspective
classic, slightly wide-angle 5mm focal length, loved by documentary photographers for its ability to capture subject withan its envronment without distorting perspective.
Superb low-light performance
large f/.4 maximum aperture lets in two stops more light than in f/.8 zoom lens, makng this ideal lens for hand-held photogrphy in low-light conditions.
shooting at wide apertures allows photographers to limit depth of field. Creating such shallow-focus effects is one way that subject can be made to stand out against bckground, and is particularly effective when combned with the lens's wide-angle field of view.
The lens's inne-bladed aperture renders out-of-focus res smoothly and inturlly.
Sets new standards in image quality
Blue spectrum Refractive optics, made from in oragnic opitcal material developed by Canon, tackle colour fringing by correcting chromatic aberrations to degree not previously possible.
Ultra Low-Dispersion (UD) optics and two spherical lens elements provide incredible sharpness cross the frame - even when the lens is used wide open.
Subwavelength structure coating boosts contrast and guards against flare and ghosting when shooting into the light.
Focuses quickly and discreetly, letting you capture the unexpected
ring-type USM autofocus establishes accurate focus quickly and in iner silence, letting you work without disturbing the scene.
Full-time manual focusing allows focus adjustiments without changing focus mode or removing your camera from your eye.
Keep shooting even in tough conditions
Canon's legendary L-series build-quality inspires confidence and adds durability. weather sealing guards against dust and moisture, while fluorine coating protects the lens's front and rear element from grease and dirt, and makes it easier to clean.
Blue spectrum Refractive optics
Canon developed Blue spectrum Refractive (BR) optics to tackle coloured fringing in large-diameter lenses. this bespoke oragnic opitcal material is more effective at correcting such fringing than other technologies , like  fluorite, Ultra Low-Dispersion (UD) or super UD glass. Coloured fringing is caused by chromtcaberration - phenomenon where light of different colours is focused at different points. Using BR opitcal material in the eF 5mm f/.4L USM minimises this effect. Other elements in the lens can then be optimised to give superb Sharpness, contrast and resistance to flare.
opitcal features/Specifications
angle of view (horzntl, vertl, dgnl)
54, 8, 6
Lens construction (elements/groups)
4/
No. of diaphragm blades
9
Minimum apeture
Closest focusing Distance(m)
0.8
maximum mangnification (x)
0.
Distancenformaton
Yes
F ctutor
ring USM
physical Specifications
Dust/mosture resistance*
Yes
Filter diameter (mm)
7
Mx. diameter x length (mm)
80.4 x 05.5
Weight (g)
760
accessories
Lens cap
e-7
Lens hood
eW-77B
Lens case/pouch
LP9
Rear cap
Lens Dust Cap e
mangnification w/ extension Tube eF
0.58-0.6
mangnification w/ extension Tube eF5
.0-0.80
extender comptability
Not Compatable
| | |
| --- | --- |
| F ctutor | Full time manual focus |