A2 & Large Format Printers
Large format inkjet printers are capable of producing stunning, bright and photographically impressive print quality. Models from both Canon or Epson are capable of stopping people in their tracks with A2 and larger prints ideal for gallery exhibitions and print sales. Now with far smaller footprints, large format printers are suitable for a home office or studio and more photographers are enjoying the benefits of more affordable large scale home printing.
Our photo printers are all available to buy online having been selected for their high quality results together with reasonable ink costs. Customers can also visit one of our two showrooms to quizz our expert staff and view stunning print quality in person.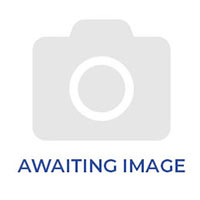 Epson SureColor SC-P900 A2+ Printer
WAS £1,086.00
NOW
£959.00
SAVE £127.00
Awaiting stock
For photographers who are serious about printing and want to regularly produce beautiful, high quality large photographic prints, an A2 or larger photo printer will help transform a vision into print. A significant benefit of larger models is the ability to keep the cost of replacement ink down, with considerably lower costs than A4 or A3 printers. Tanks have a larger capacity and are generally divided into more colours, ensuring only the required colour is applied to the paper. With these professional standard economical single-colour ink cartridges, large format photo printers deliver stunning high DPI prints on various types of media.
Photographers who enjoy producing panoramas such as landscapes or cityscapes will find models with panoramic print capabilities. These feature a separate roll feeder for truly stunning wide format panoramic prints.
Inks are typically highly durable at this level, with advanced technology developed for colour accuracy and longevity. Epson employ Micro Piezo technology to apply ink for prints. Visit the link to learn more about this innovative application method including a number of distinct advantages for photographic printing.
In order to achieve consistently accurate colour from photograph to final printed output we recommend using a colour calibration device as well as an accurate photo editing monitor or graphics tablet.
At Park Cameras we have a variety of large format printers in stock, together with inks and photo paper in both sheet and roll format. Whichever style of photography you shoot there is nothing more satisfying than seeing your own image at A2 or larger scale and we recommend the investment.