School of Photography Understanding Your Camera - Part One
Product Code: SOP-UYDSLR-1
£119.00
after £0.00 cashback.
@APPLYFORFINANCENOW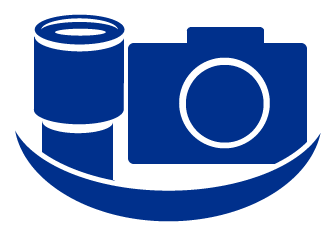 Click here for money saving School of Photography Understanding Your Camera - Part One bundles
Course Information
Course Name: Understanding Your Digital SLR - Part 1
Course Location: Park Cameras School of Photography - Burgess Hill
Course Dates
This course usually runs once a month - for course dates, and to book a course click here
Course Overview
This course aims to explain how to use a Digital SLR Camera by taking you through the various modes and operations including the three key components to exposure - shutter speed, aperture, and ISO/film speeds - and how these can be used to capture specific results, such as portraits, landscapes, macro photography, sports etc.
Understanding Your Digital SLR - Part 1 is suitable for anyone who has recently purchased a DSLR or upgraded from a previous camera and is looking to get to know their camera better.
Topics Covered
This course aims to cover the following topics:
Basics of DSLR mechanics
Importance of Sensor Sizes and Crop Factors
Focusing - manual focus point selection vs. auto selection
Resolution settings - the advantages and disadvantages of JPEG vs. RAW file formats
Understanding Exposure - introducing the three core elements - shutter speed, aperture and ISO/film speeds and how these can be influenced by different photographic scenarios
Exposure Modes - Picture Modes fully explained - e.g. Portrait, Landscape, Sport
Exposure - Program, Aperture, and Shutter Priority - why to use these modes over Picture Modes
Metering Modes - how your camera meters light and the various options available
ISO - Film speeds - Auto vs. Manual Selection
Histograms - what are histograms? How are histograms used?
Exposure Compensation - How and why exposure compensation should be employed
Formatting storage cards - why this is essential.
White Balance - Understanding white balance and how this can affect the colouring of your images
Using Flash - Internal (built in) and external flash use
Workflow - Understanding your photography workflow
Manipulating images - why this is necessary and an explanation of software choices
Image backup - why this is essential
Lenses and associated accessories
Required Equipment
This is a practical course so please bring along your own DSLR camera with a fully charged battery and memory card.
Required Skill Level
This course is for novices or beginners and so there are no expectations of prior knowledge or skills - you will learn everything on the day.
What is included with this course?
As well as covering the course content, you will also receive the following on the course:
Lunch
Refreshments - Tea/Coffee/Other hot or cold drinks are available throughout the day
Course Handouts
PowerPoint presentation from the day & additional notes via download

Minimum number of participants
Some of our courses require a minimum number of participants to enable us to operate.
We reserve the right to cancel/ postpone a course and will notify you of any ammendments no later than 7 days before your course is due to take place.

Park Cameras offer a range of photography courses in London and West Sussex for a range of cameras and photographic styles, please see our School of Photography page or call us on 01444 23 70 70 for more information on any of our photography classes.