School of Photography Introduction to Bird Photography
£69.00
after £0.00 cashback.
@APPLYFORFINANCENOW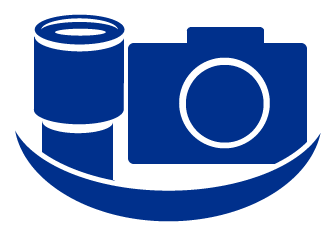 Click here for money saving School of Photography Introduction to Bird Photography bundles
Course Information
Course Name: Introduction to Bird Photography
Course Location: Millers Wood, Off High Beaches Lane, Handcross, Rh27 6HQ
Session Time: 9:30am - 12:30pm
Course Dates
This course runs regularly, please check for details
Course Overview
Want to learn how to get more out of your camera and take some amazing images of Britains Birds at the same time?
The aim of this course is to get members away from their automatic settings and to begin using their camera in manual modes, enabling creative photography to take place.
If you struggle with the manual modes don't worry, instructor John will be on hand to guide you!
Please note this course is off-site, you will need transport in order to reach the wood. If you have any queries please contact us directly and we'll be glad to help!
Topics Covered
Spread your wings!
In this 3 hour course, you can expect to see a variety of Britains native woodland birds. Making the most of purpose-built hides you will get right up close to the action. There's no guarantee on particular species but some of the varieties you may see are;
Blue Tit
Coal Tit
Great Tit
Great Spotted Woodpecker
Nuthatch
Robin
Siskin
Although we obviously can't promise particular birds, instructor John will ensure you leave with amazing images utilising his skills and many years experience.
Required Equipment
What should I bring?
You will need to bring along your camera, lenses a charged battery and sufficient memory for your pictures. You may also want to bring water and a snack although there are tea and coffee facilities on-site.
Please note- best results are achieved with lenses that are 200mm and above
If you are unsure whether your equipment is suitable please get in touch
Required Skill Level
No previous camera skill is required although the insturctor will encourage you to use manual modes and will help you with this
What is included with this course?
-Although there is purpose-built bird watching hides, please dress for the weather conditions and bring lots of warm layers to make sure you are comfortable if it's cold on the day.
-Some of the areas are not paved so the ground can be uneven underfoot. It isn't muddy but please bring suitable footwear like boots or shoes just in case.
-There is car parking directly next to the wood with a 60m walk to the furthest hide
-There is a composting toilet on-site
Park Cameras offer a range of photography courses in London and West Sussex for a range of cameras and photographic styles, please see our School of Photography page or call us on 01444 23 70 70 for more information on any of our photography classes.