School of Photography Speedlite Portrait Photography - Inside Out Workshop with John Clements
£119.00
after £0.00 cashback.
@APPLYFORFINANCENOW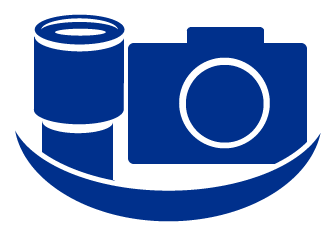 Click here for money saving School of Photography Speedlite Portrait Photography - Inside Out Workshop with John Clements bundles
Course Information
Course Name: Speedlight Portrait Photography- Inside Out Workshop - by John Clements
Course Location: Park Cameras School of Photography - Burgess Hill & London, Rathbone Place
Course Dates
This course usually runs every two months
Course Overview
A head shot to an environmental portrait, from friends and family to the bride and groom. Business people to that person who simply has 'character'.
Portrait shooting is truly an art in itself. Enjoyably challenging, fun and very rewarding once you have the skills to realise your options.
An idea follow on from John's 'Nikon & Canon Flashes Of Inspiration' workshop, or for those who have mastered the basics of Speedlite operation on and off camera, this course goes further into this fascinating subject. Using the indispensable tool of portable flash. The day is Ideal for the enthusiast to the pro photographer shooting subjects of any age or gender.
This workshop provides real world solutions to consistently rewarding portraits. and logical routes to get you there.
Common to Johns events, there are also lots of general photography and equipment tips to bring everything together alongside the main aspects of the day.
Some key areas covered:
How to light and sculpt your subjects with Speedlights.

The best lighting arrangements for different face and body shapes.

Explore the head shot from business to beauty.

Understand and bring to life the 'Environmental' portrait with lighting attachments that work well with Speedlights.

Shooting outside - working with or against natural light.

Dealing with glasses, skin issues and more.

Step - by - step easy to assimilate and repeat lighting scenarios.

Q & A Throughout.

Practical sessions throughout.
Required Equipment
Delegates are requested to bring a camera, a Speedlight/Speedlite, lens, SD card and fully charged batteries.
Required Skill Level
This is a practical course with a basic understanding of photography and photographic modes required.
What is included with this course?
As well as covering all the course content, you will also receive:
Lunch
Refreshments - tea, coffee, and other hot or cold drinks available throughout the day
Comprehensive course notes
Timings of the day
Tea/Coffee: 10:20am
Morning session start: 10:30 am
Lunch: 12:45pm
Afternoon Session start: 1:30 pm
Finish: 4:30 pm
About John Clements
John Clements has an impressive photographic pedigree spanning the last three decades. As a pro photographer, his clients include those from the corporate world, many household names, well known people, and the Great British Public. And he has photographed across a wide genre of people and non-people photography. In addition, he was formerly Nikon UK's "Advisor Of Photography"™ for a number of years, a respected and privileged position, and has worked in a consultancy capacity with many other leading imaging companies. Author of over a dozen books, sold in numerous languages, John has also widely written and road tested equipment for a significant number of photo magazines through the years. But increasingly, it is his workshop and seminar presentations that excite people. Delivered with a clear, concise, motivational, and very approachable style that delegates simply warm too. A highly respected presenter, combining vast technical knowledge, an eye for the creative image and clear explanations.
Park Cameras offer a range of photography courses in London and West Sussex for a range of cameras and photographic styles, please see our School of Photography page or call us on 01444 23 70 70 for more information on any of our photography classes.