Leica Q-P (Typ 116) Compact Digital Camera
RRP
£4,100.00
£3,590.00
after £0.00 cashback.
@APPLYFORFINANCENOW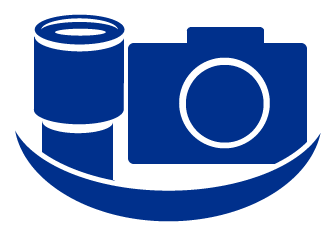 Click here for money saving Leica Q-P (Typ 116) Compact Digital Camera bundles
Leica Q-P (Typ 116) Compact Digital Camera
"Stealth" matte black paint
Discreet "P" styling with classic Leica script engraving on top plate and no red dot logo
Improved shutter release button and on/off switch for better feel and handling
Dedicated brown leather strap
Two rechargeable batteries included in the box
Technical specifications same as standard Leica Q, including compatibility with Leica FOTOS app
Made in Germany
Leica Camera is pleased to announce a new premium variant of the esteemed Leica Q full-frame compact camera, the Leica Q-P. The Leica Q-P matches the critically acclaimed technical specifications of the ongoing Leica Q and pushes the design further forward to new heights of stealthiness and refinement.

The Leica Q-P replaces the front-facing red Leica dot logo with the classic script logo engraving on the top plate, favoring a more discreet look and aesthetic – a staple of "P" models from Leica, both vintage and new alike. The new "stealth" paint finish in a high-resistance flat matte black gives the camera an even darker black look and subtle textured feel.
The Leica Q-P - A statement of understatement
Product features in detail
Camera type:
Leica Q-P, digital compact camera
Picture format/aspect ratio:
24 X 36 MM / 2:3
Lens:
Leica Summilux 28 mm/f1.7 ASPH , 11 lenses in 9 groups, 3 aspehrical lenses
Filter thread size:
49mm (E49)
Digital frame selector (digital zoom):
optionally approx. 1.25x (corresponding to 35 mm) or approx. 1.8 x (corresponding to 50 mm)
Image stabilizatio:
optical compensation system for photo and video recordings
Aperture range:
1.7 to 16 in 1/3 EV increments
Picture sensor/resolution:
CMOS sensor, 26.3/24.2 million pixels (total /effective)
Dynamic range:
13 aperture stops
Color depth:
14Bit
Photo capture format:
optional: DNG + JPEG, JPEG
DNG/JPEG resolution:
24MP (6000 x 4000 px), 12MP (4272 x 2848 px), 6mp (2976 x 1984 px), 1.7MP (1600 x 1080 px)
Video recording format:
MP4
Video resolution/frame rate:
optional: FHD 1920 x 1080p with 60 or 30 B/ or HD 1280 x 720 p with 30 B/s
Sound recording format:
AAC
Microphone:
Stereo

Loudspeaker:

Mono
Storage Media:
SD/SDHC/SDXC
ISO Range:
Automatic, ISO 100 TO ISO 50000
White Balance:
Automatic, default settings for: daylight, cloudy, halogen lighting, shadow, electronic flash, two manual settings with measuring, manual color temperature setting
Color range:
Optional for photos: sRGB, Adobe®RGB, ECI RGB
Focus/Saturation/Contrast:
Each selectable in 5 steps, for saturation also in B/W
Focusing Working Range:
30 cm to infinity with macro setting from 17 cm (1:4 reproduction ratio in macro mode)
Setting:
automatic (autofocus) or manual focusing, option of magnifying function and edge marking (focus peaking) available for manual setting
Autofocus System:
Contrast-based autofocus system
Autofocus Modes:
(shutter release only after successful focusing), (shutter release possible at any time), AF setting can be saved
Autofocus Metering Modes:
1-field (adjustable), multi-field, face recognition, subject tracking, optional setting/shutter release by touching the monitor
Exposure Modes:
Automatic program, aperture priority, shutter speed priority and manual setting
Scene Modes:
Fully automatic, sports, portrait, landscape, night portrait, snow/beach, candlelight, sunset, digiscoping, miniature effect, panorama, time lapse
Exposure Compensation:
±3 EV IN 1/3 EV increments
Automatic Bracketing:
Three pictures in graduation of up to 3 EV, can be set in EV increments
Shutter Type:
Mechanical and electronic
Shutter Speeds:
30s to 1/2000S with mech. Shutter 1/2500S to 1/16000S with electronic shutter, in 1/3 increments, flash synchronization up to 1/500S
Picture series:
optional 10/5/3/s (H/M/L)
Self-Timer:
Delay time either 2 or 12 seconds
Viewfinder:
Electronic LCOS display, resolution: 1280 x 960 pixels x 3 colors (=3.68MP), aspect ratio: 4:3 adjustable ± diopter, with eye sensor for automatic switching between viewfinder and monitor
Monitor:
3" TFT LCD monitor with approx. 1, 040,000 pixels, touch control possible
WLAN:
Satisfies IEEE 802.1 lb/g/n standard (standard WLAN protocol), channel1-11, encryption method: WLAN-compatible WPA™/WPA2™, access method: infrastructure mode
NFC:
According to JIS x 6319-4 standard / 13.56 MHz
Connections:
Micro USB socket (2.), HDMI socket
Power Supply:
Leica BP-DC 12, lithium ion battery, rated voltage 7.2 V (7.2 D.C.), capacity 1200mAh
Charger:
Leica BC-DC 12, input:100-240 V AC, 50/60Hz, automatic switching, output: 8.4 V DC; 0.65 A
Body:
In Leica design made of massive, extremely light magnesium and aluminum, two loops for the carrying strap, ISO accessory shoe with center and control contact to connect flash units
Tripod Thread:
A 1/4 DIN 4503 (1/4")
Dimensions & Weight:
(WXHXD) Approx. 130 x 80 x 93 mm & Approx. 590 / 640 (without / with battery)
Scope of Delivery:
Camera, brown leather carrying strap, lens hood, lens cap, accessory shoe cover, 2 batteries (Leica BP-DC 12), charger (Leica BC-DC 12), power cable (EU, US, local power cable), USB cable
Software:
90 day trial subscription to Adobe® Creative Cloud Photoshop & Lightroom®
Leica App for iOS (free download remote control and picture transfer in Apple®App-Store®/Google®Play Store®)
Warranty:
Two Years
Buy Leica Q-P (Typ 116) Compact Digital Camera - price
£3,590.00