Olfi one.five 4K Action Camera
Olfi one.five is a 4K Ultra High Definition action camera designed in the UK.
RRP
£149.99
£119.97
after £0.00 cashback.
@APPLYFORFINANCENOW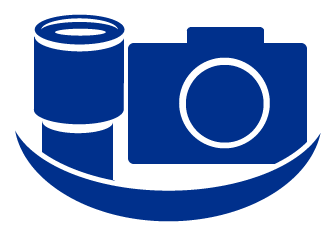 Click here for money saving Olfi one.five 4K Action Camera bundles
OLFI one.five 4k Action Camera
ULTRA HIGH DEFINITION
Olfi one.five is capable of shooting Ultra High Definition 4K video at 24fps! That's the internationally recognised frame rate for film, and at 4 times the resolution of traditional 1080p HD, 4K is a huge step up. Olfi also allows you to get creative with different resolutions and frame rates. Try switching to 1080p at 60fps or 720 at 120fps for silky smooth slow motion. There's also an option to shoot at 1080p at 30fps to keep things simple and save on your storage.
GYRO STABILISATION
One of Olfi's killer traits is it's gyro stabilised sensor. Working similarly to a gimbal, the gyro keeps your shots steady in even the roughest environments. Turn this feature on in your Olfi camera's settings for smooth, ultra high definition video.
This feature is available on both the original Olfi and the new Olfi one.five.
REAR LCD SCREEN
Olfi one.five features a high resolution rear LCD screen perfect for lining up your epic shots and checking your composition. The display shows exactly what your camera can see along with providing fast access to settings, shooting modes and info. Kick back and use Olfi one.five's playback mode to re-live the day's action. Find a shot you can't wait to share? Grab your smart phone, open the Olfi app, connect to one.five and share your killer moments instantly to your favourite social media platforms.
OFFICIAL OLFI APP
Olfi features a free, dedicated IOS and Android app. Simply turn on your Olfi's Wi-Fi and follow the steps to connect to your smartphone. Once you're in the app, you'll be able to control your action camera remotely, change settings and review and share your favourite videos and stills to all of your social media accounts. Don't forget to tag @Olficamera in your uploads or use #OlfiCamera and we'll share our favourites!
*Olfi iOS app is compatible with iOS 9 and above.
SONY EXMOR-R™ SENSOR
Olfi utilises a Sony Exmor-R back-illuminated CMOS sensor. This sensor technology helps to improve dynamic range, detail and colour whilst reducing grain and noise.
DASH CAMERA
Olfi doubles up as a vehicle dash camera and can record for a long period of time if powered by car charger. An important tool for legal purposes.
HIGH DYNAMIC RANGE
Another of Olfi's big features is High Dynamic Range video or HDR for short. With this setting enabled, Olfi can retain more detail in the brightest and darkest areas of the image, allowing you to push your creativity to the next level. This setting is perfect for professional users looking to colour grade their edits or beginners pushing their filmmaking boundaries.
30M WATERPROOF
Olfi wouldn't be an action camera without the ability to get wet! That's why your Olfi comes equipped with a rugged, waterproof case capable of reaching depths of up to 30 metres. Perfect for demanding action sports, diving, snorkelling and much more!
ACCESSORIES
Whilst Olfi comes with a range of accessories and mounts included, you might want to reach new angles or try something a bit different. We have a host of mounting solutions available from chest straps and suction cups, to selfie sticks and remote watches, whatever your adventure, we have you covered.
We Love
4K Ultra High Definition
Sony Exmor-R™ Sensor
Digital Stabilisation
30m Waterproof
Official Olfi App
Olfi Camera - Summer 2017
Olfi Camera - Crazy Portuguese City Race POV
Olfi Camera - Anthony Robert at Val d'Isère Snowpark
Features in Detail
DIMENSIONS (HXWXD)

CAMERA
54 x 40 x 24mm
CAMERA & WATERPROOF CASE
78 x 61 x 37mm
WEIGHT

CAMERA
55g
CAMERA & WATERPROOF CASE
110g
COLOUR

CAMERA
Black
LED INDICATORS
Red, Blue
IMAGE SENSOR

SONY
Back-Illuminated Sony Exmor-R CMOS Sensor.
WATERPROOF

DEPTH
Up to 30 metres with included waterproof housing.
VIDEO

RESOLUTION
4K – 24fps
(3840×2160 pixels – interpolated from 2880×2160 pixels)
4K 4:3 – 24fps
(2880×2160 – produces super wide 4:3 aspect ratio)
2.5K – 25fps
(2560×1440 pixels)
1080p – 25/30/50/60fps
(1920×1080 pixels)
720p – 25/30/50/60/120fps
(1280×720 pixels)
VGA – 240fps
(640×480 pixels)
VIDEOLAPSE

INTERVALS
Automatically creates a time lapse video from images taken at set intervals.
0.5, 1, 3, 5, 10, 30 and 60 seconds.
LOOP RECORD

SECTION TIME
Continuously records in small sections, overwriting the oldest files when the memory card is full.
(This mode is ideal for evidential use.)
3, 5, 10 minute sections
TIME & DATE STAMP

Adds a time and date stamp over video clips and photos.
(This feature is recommended for evidential use only as the time stamp cannot be removed from the file.)
Yes
Car Mode

Automatically starts recording when power is detected. Combine this with "Time Stamp" and "Loop" for the perfect evidential setup
Yes
PHOTO

RESOLUTION
16MP
(4609×3456 pixels)
14MP
(4320×3240)
12MP
(4032×3024 pixels)
10MP
(3648×2736 pixels)
8MP
(3264×2448 pixels)
5MP
(2592×1944 pixels)
3MP
(2048×1536 pixels)
BURST

PHOTOS PER SECOND
10
TIMELAPSE

INTERVALS
Takes a sequence of photos over set intervals.
3, 5, 10, 30 and 60 seconds.
NIGHT PHOTO

EXPOSURE TIME
Lets more light in to the sensor over a specific time period. Great for night sky, streaky lights and night time lapses.
Auto, 1/30, 1, 2, 5, 10, 20, 30, 60 Seconds
STABILISATION

GYRO
Image stabilisation – reduces shake and makes for clearer images.
Yes
MOTION DETECTION

Option to activate camera when motion is detected.
Yes
DUAL CAPTURE

Option to capture photos every x seconds whilst recording a video.
Yes – 3, 5, 10, 30, 60 Second Intervals
HDR

HIGH DYNAMIC RANGE
Captures more detail in the image's highlights and shadows
Yes
UNDERWATER MODE

Option to automatically compensates for loss of red light (colour) when diving or snorkelling.
Yes
COLOUR MODES

STANDARD
The default setting designed to help users create great, natural looking content.
VIVID
Designed to digitally enhance the colours of your video. This helps create rich, dynamic, colourful content.
FLAT
Recommended for professionals looking to colour grade their final videos and edits.
ISO

LIMIT
Limit ISO to balance brightness and image noise when shooting in low light environments. ISO is set to "Auto" as default, adjusting this setting is recommended for professional users.
100, 200, 400, 800 and 1600 ISO
SHARPNESS

SETTINGS
High
Medium
Low
EXPOSURE (EV)

SETTINGS
+2.0
+5/3
+4/3
+1.0
+2/3
+1/3
0.0
-1/3
-2/3
-1.0
-4/3
-5/3
-2.0
METERING

MODES
Average
Centre
Spot
WHITE BALANCE

SETTINGS
Auto
Daylight
Cloudy
Tungsten
Fluorescent
BIT RATE

DATA RATE
Increase or decrease video data rate (bit rate). Increasing bit rate will improve video quality, but use more storage per second.
High
Medium
Low
FOV

FIELD OF VIEW
Wide
Medium
Narrow
DISTORTION CORRECTION

REMOVE FISH-EYE
Option to automatically reduces the "Fisheye" effect visible when field of view is set to "wide".
Yes
FREQUENCEY

Adjust light frequency between 50HZ and 60HZ to reduce flicker from artificial lighting.
Yes
LOW RESOLUTION FILE

Option to create a low resolution video file along side your full high resolution file. (Great for fast file transfer to Olfi app and sharing on social media)
Yes
LCD SCREEN

POSITION & FEATURES
Rear full colour live preview LCD screen.
Full user interface, playback, live view, settings and more.
AUDIO

INTERNAL MICROPHONE
Yes with sensitivity adjustment.
Tip – Try using the waterproof housing to reduce wind noise or use the included frame housing to capture clear dialogue.
FILE FORMAT

VIDEO
.MP4 or .MOV
PHOTO
.JPG
BATTERY

CAPACITY
900mAh Li-ion
REMOVABLE
Yes
PORTS

CHARGING & DATA TRANSFER
Micro USB
VIDEO OUTPUT
Micro HDMI
MEMORY CARD
MicroSD up to 64gb (UHS3 45MB/S WRITE speed recommended for full compatibility)
REMOTE CONTROL

OLFI REMOTE
Yes
SMARTPHONE APP
Use the Olfi app to control your camera and review and share your footage. (Please note Wi-Fi will not activate in 4K video modes).
iOS & Android
APPLE WATCH
Yes
ANDROID WEAR
Yes
What else is included in the box?
1x Olfi one.five Camera
1 x Lithium Ion Battery
1x 30M Waterproof Case
1x Frame Housing
1x Short 90º Connector
1x Long 90º Connector
1x J Clip
1x Short Clip
2x Short Screws
1x Long Screw
1x Curved 3M Adhesive Base
1x Flat 3M Adhesive Base
1x Carry Case
1x USB Cable
Buy Olfi one.five 4K Action Camera - price
£119.97