Angelbird SSD2GO PKT XT 1TB Graphite Grey
£399.00
after £0.00 cashback.
@APPLYFORFINANCENOW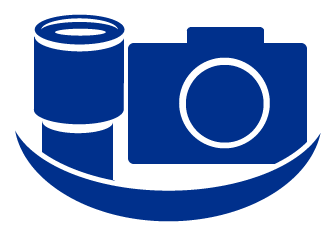 Click here for money saving Angelbird SSD2GO PKT XT 1TB Graphite Grey bundles
Big Inside!
Our lives are busier than ever. And whether we are working, creating, or just having fun, it seems like we are always on the move. The technology we carry with us - those indispensable devices that go where we go - must be rugged, reliable, and easy to take along. And a touch of style never hurts.
Hard To Take Your Eyes Off
Designed and manufactured in Austria to demanding specs, the SSD2GO PKT XT delivers award-winning Angelbird quality, power, and style in a pocket-size device that is a perfect match for your on-the-go life.
(Reddot Award Winner 2016)
Do More, Do It Instantly
Whether you are working, creating or just having fun, your media and data are where you are, with blazing speeds of up to 1 GB/s.
TRIM 2 GO™
With TRIM 2 GO™, Angelbird introduces the foundation to ensure that your portable SSD2GO will always perform and stay alive for endless hours of creating, working and enjoying.
Merges With Your Mobile Workflow
With USB 3.1 Type-CTM, 10Gb/s the SSD2GO PKT XT is fully compatible with the standard of the future and ensures that your mobile workflow will shine with hassle-free USB Type-C, Type-A and Thunderbolt 3 connectivity.
Its low power draw means high compatibility - with everything from computers to televisions, car stereos, mobile devices, tablets, and more.
Fights The Bad
To protect your valuable data, the SSD2GO PKT XT fights impact, dust, splash water, high temperature electrical shocks, X-rays and magnetic fields with ease. Its Solid Connect™ interface logic is another feature you are going to love.
Key Features:
Read up to 1 GB/s
Write up to 900 MB/s
Shock, dust, splash water, and temperature proof
ESD & overload protection
Free engraving
1TB capacity
X-ray & magnetic proof
Stable Stream™
Mac | Windows | Linux | Android
USB 3.1 Gen2, 10 Gb/s - compatible with USB 3.0, Thunderbolt 3
Solid Connect™
TRIM support
3-year limited warranty