B+W 55mm XS-Pro 806 Neutral Density 1.8 Filter MRC-Nano (6-Stop)
RRP
£72.95
£29.95
after £0.00 cashback.
@APPLYFORFINANCENOW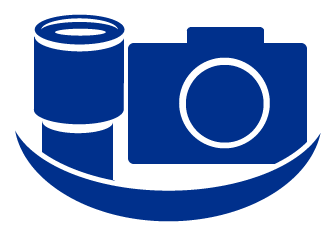 Click here for money saving B+W 55mm XS-Pro 806 Neutral Density 1.8 Filter MRC-Nano (6-Stop) bundles
B+W 55mm XS-Pro 806 Neutral Density 1.8 Filter MRC-Nano (6-Stop)
With its light reduction by six f-stops (filter factor 64x) this filter allows even more extreme experiments. This includes timeexposure effects such as light trails, flowing effects for moving water or walking people who become indistinct in soft focus. A physically induced higher red transmission produces a slightly warm tone. If necessary, this can be eliminated by white balance or an image processing program.
ND filters or neutral density (ND) filters are used if too much light restricts creative possibilities. They reduce the light in accordance with their density. They therefore allow longer exposure times or more widely opened apertures. Applications are highly varied and in some cases experimental. For very bright motifs in the snow or on the beach the aperture would also have to be closed, despite minimum exposure time. This would mean losing the option of short depth of field, e. g. for portraits. ND filters can produce wipe effects in movements if the exposure time can be extended with the required aperture. A waterfall then no longer appears to be frozen, but as a flowing motion. ND filters create ingenious effects in architecture or urban photography. With long exposure times of several hours, people walking through the shot are blurred or not reproduced at all. For physical reasons, very dense filters possess a warm tone which can be compensated in image processing.
Buy B+W 55mm XS-Pro 806 Neutral Density 1.8 Filter MRC-Nano (6-Stop) - price
£29.95