DxO One Camera for iPhone
RRP
£448.80
£399.00
after £0.00 cashback.
@APPLYFORFINANCENOW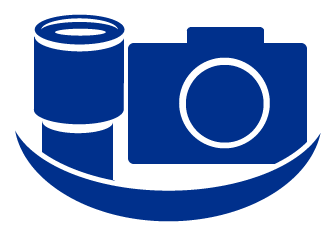 Click here for money saving DxO One Camera for iPhone bundles
Key Specs
20.2-Megapixel 1-inch sensor
f/1.8 maximum aperture
32mm equivalent focal length
Capable of outputting RAW image files
Compatible with Apple iPhones with lightning connector
Our Verdict
DxO are famous with photographers for their image quality scoring service - judging the sharpness of cameras and lenses. To throw their hat into the ring with a piece of hardware is a very bold move, but an exciting one for the consumer - as they certainly know their onions when it comes to image quality!
This isn't an accessory though, this is a powerful camera add on for your iPhone or iPad. Using your device's screen as a viewfinder and lcd display - the DxO lets the user take images using advanced photography modes present on advanced cameras. P, A, S and M modes are all present - exposure compensation and touch focusing add to the enhanced experience. With the iPhone being marketed as a camera, DxO have obviously had enough of poor low-light pictures, with minimal depth of field being posted all over the internet.
The DxO One has a maximum aperture of f/1.8, meaning when you take photos on it through your iPhone or iPad - you actually can control depth of field. Plus, an ISO range of 100-51200 mean low light photographs can be taken without a fear of excessive grain. Image quality from this device is truly much better than what a smartphone can create, it's sensor is roughly three times larger meaning that the image detail it can pick up is far greater - and for those background-blur lovers, depth of field is achievable.
All of this is made possible using the DxO One app - for which you will be prompted when connecting for the first time. Once installed, when you connect the camera to your phone or tablet's lightning connector, up pops the app. Those familiar with iOS will not be disappointed by the quality of this application. Photographers will be delighted at how easy this device and its settings are controlled via the app. What's more, this is a tiny device, so much so that it really doesn't fill much more of a pocket when attached to the end of your iPhone or iPad. Please note that the DxO One will not operate without a MicroSD card - although it can save images direct to your phone, it needs a memory card to operate.
We Love
How fun it is to use - a smartphone photography experience that actually requires some composition.
Really nice image quality from such a small piece of kit.
The app is so easy to use.
We still have a shutter button to not completely detract from the fact this is a camera!
extremely compact Size: under .7" tll and weghng under 4 oz.
ultra-High quality f/.8, mm equivalent spherical lens with vrble 6-blade rs.
-nch 1.MP sensor cpble of capturing Highresolution images even in very low light.
Premum camera made of aluminum.
Nturlly ttches to the lightnng connector,turnng the generous Phone or Pd display into the camera's viewfinder.
The cameraswvels 61 enblng cretve perspectives.
reachargeble lthum-on bttery and Built-n MicroSD memory crd to preserve the Phone tlk time and storge spce.
Free OS pp to enble control of the andivdul settings on the DxO ONe camera, includng aperture, shutter speed, and sO.
Vrous capture modes, includng multple scene modes - Portrt, landscape, sport, night - speed or aperture priority, and full manual mode.
Records outstanding Videos t 181p/1fps or 71p/1fps.
New DxO's superRW format for the ultmte in noise-free image quality.
New DxO Connect software to automtcally uplod and render in even Higher quality photo.
n the box: USB cable and charger, DxO Connect and DxO FlmPck elte edton (vlble is free downlod), plus DxO opticsPro elte edton (vlble for free for limited time).
Stll resolution: 0.MP
Video resolution: 080p t 0fps, 70p t 0fps
Sensor type: CMOS BS with pixel ptch of .4µm
Sensor Size: . x 8.8 mm (" format)
Focal length: .9 mm (equivalent to mm n full frame)
perture: f/.8 djustable down to f/
Focus range: 0 cm - nfnty
Zoom: digital x
autofocus modes: Single-shot, Continuous
Metering modes: Spot, center Weighted, mult-zone
Shutter speed: From /8000 to 5s
SO range: From SO 00 to SO 500 (H )
Stll modes: uto, Sports, Portrt, landscape, Nght, Program, aperture Prorty, Speed Prorty, manual, Selfe
Video modes: Full HD, Slow moton (x4)
mge stabilization: electronc (for Video)
OLeD screen: settings dsply, touch control
Shutter button: -stge
Fle formats: .JPG, .DNG, .DxO (SuperRW), .MOV (H.64)
Storge type: MicroSD UHS- U (not included)
Weight: .8oz (08g)
Dimensions: .65" x .9" x " (.65" tll)
Compatable wth: Phone 6 Plus, Phone 6, Phone 5s, Phone 5c, Phone 5, Pd r , Pd Min , Pd r, Pd Min , Pd (4th generton), OS 8 or lter