RRP
£529.99
£469.00
after £0.00 cashback.
@APPLYFORFINANCENOW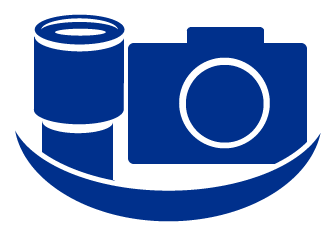 Click here for money saving Pentax K-S2 Body - Black bundles
The K-S2 is a new addition to Pentax's line-up of Digital SLRs and is compact in size, yet packed with features to help you take photos wherever you are.
The K-S2 body itself is weather-resistant and dustproof, making it one of the smallest DSLRs with this feature. Throughout the camera there are seals on 100 different locations including buttons, dials, and covers – all of which are designed to prevent rain, water droplets, sand, and dust from getting into the camera so you can keep on shooting even in outdoor conditions.
To the rear of the camera you'll find a vari-angle LCD monitor to give you more creative freedom to get the shot you want. When viewing the LCD screen, you'll find it is clearer than on previous models, as the space between the LCD panel and protective cover is filled with a special resin for an air gapless LCD monitor. This removes any light reflection from the space, improving visibility, particular in bright outdoor conditions.
Within the camera itself, you'll find a 20 megapixel CMOS sensor, but no AA filter. Removing this filter allows you to capture the finest details within your photos.
If you're looking to quickly share your photos or use the camera remotely, with the K-S2 this is possible using the built in Wi-Fi and NFC capabilities (to shoot remotely, you'll need to download the "Image Sync" dedicated app which is a free download, available from the App Store or Google Play.
Weather resistant body
New compact lens with WR construction
Built-in Wi-Fi and NFC modules with dedicated button for instantaneous communication with smartphones or tablet
Dedicated Application for remote control and sharing on social networks
Selfie assistance
20 MP stabilised CMOS sensor with AA filter-less
Sensitivity up to 51 200 ISO
Full HD recording with 30 fps frame rate, H.264 codec
---
Park Verdict
The K-S2 is ideal for first-time SLR users or experienced photo enthusiasts as it is easy to use and compact enough to take wherever you go. Being weather-sealed like some of the higher-end models is a great addition.
We Love
Weather resistant body with 100 protection joins
Full HD recording
Movie time lapse 4K
Built-in Wi-Fi and NFC

World's smallest* DSLR with a weather-resistant and dustproof construction and vari-angle LCD monitor.
The smallest size in its class is achieved at an approximate width of 122.5 mm and thickness of approximately 72.5 mm. Despite this size, it features a weather-resistant and dustproof construction and avari-angle LCD monitor for shooting with any framing.
*On DSLR cameras with a dust and weather-resistant construct ion. Current as of February 1, 2015.
Superb performance and image quality so you never miss the beauty of the outdoors.
All aspects of this model have been thoroughly considered to achieve a true DSLR form and they have been polished to bring out their true strengths, from the approximate 100% viewfinder coverage of the optical viewfinder, to the high-performance autofocus for easy shooting of moving subjects and in dark situations, and the AA-filter-free design giving absolute priority to image quality.
Enjoy sharing more easily with Wi-Fi and NFC.
This model is Wi-Fi ready. With the dedicated smartphone app, you can shoot remotely, transfer and view images, and upload to social networking services from the palm of your hand. In addition, you can pair your NFC compatible smartphone with it just by waving your smartphone over the camera.
Optical viewfinder with approx. 100% field of view
This camera is equipped with a glass pentaprism optical viewfinder. The 0.95x viewfinder magnification* and approximate 100% viewfinder coverage is now achieved. With this feature, checking focus and composition is easy and you can shoot with focus on the subject.
※50mmF1.4・∞
In-body shake reduction (SR)
This camera employs the original shake reduction (SR) mechanism. It effectively reduces camera shake with all lenses, from ultra-wide angle to super-telephoto. Using SR with an image stabilization effect of 3.5 stops*1, the camera automatically applies horizontal correction*2 for countering minute horizontal tilting that occurs when pressing the shutter button. It is also equipped with a DR (Dust Removal) cleaning function that uses high-speed SR vibration to remove dust from the image sensor.
* Complies with CIPA standards (Uses f = 135mm,smc PENTAX DA18-135mm F3.5-5.6ED AL [IF] DC WR)
* The maximum angle that can be corrected is ±1.5 when SR is off and ±1 when SR is on.
Perfect in the dark and when shooting moving subjects.
This camera is equipped with the SAFOX X AF system. In addition to a high-sensitivity AF sensor that is perfect for shooting in the dark, it is equipped with a diffractive lens in the optical system.
Chromatic aberrations are kept to an absolute minimum and focus detection accuracy is increased. Algorithms are used to increase AF speed even further.
Fast AF performance even in dark scenes. -3EV low-luminance AF
By using a high-sensitivity AF sensor, the AF low-luminance limit is expanded to -3EV (9 center sensors). This enables accurate AF even in dark locations and reduces the effects of bright sections in backlit conditions for accurate capturing of low-contrast subjects.
11 sensor (9 cross-type sensors) AF system
The 11 AF sensor points let you freely compose shots. Nine of these points are cross-type sensors that make it easier to catch subjects. The center AF points make it possible to focus in the most difficult situations, such as when using a large-diameter lens with a narrow depth of field.
Expanded Area AF
When using Expanded Area AF, surrounding AF sensors will automatically be used even if the subject moves away from the selected AF sensor points. This technology lets you continuously capture moving subjects.
Capture lively, split-second subject movement. 1/6000 sec. high-speed shutter
This camera is equipped with a 1/6000 sec. high-speed shutter. With it, you can capture split-second movements of active subjects in sharp detail.
Use continuous shooting and select the best shot afterward. Approx. 5.5 fps high-speed continuous shooting
Up to approximately 5.5 fps high-speed continuous shooting is possible.Because the movement and expression that changes from moment to moment is captured continuously without missing a shot, you can select the best shot afterward.

Quickly control the depth of field and sense of movement. Double e-dials
The camera body is equipped with two e-dials; one on the front and one on the rear. With the Pentax-original Hyper Control System, each of those dials can be used to instantly reflect the aperture and shutter speed, making quick exposure settings possible while looking through the viewfinder.
Quickly activate the function you want.
The mode dial is equipped with a full lineup of shooting modes.Two USER Modes are also available to register frequently-used settings for easy activation at any time.
Simline standard zoom lens
The zoom lens part of the kit lens lineup is kept to 41mm when retracted, thanks to the newly-developed lens barrel mechanism. It has a focal length of 27.5 to 76.5mm (35mm equivalent). The camera is easy to take with you when this lens is attached, and the in-lens DC motor drive makes AF operation silent. It also features the same weather-resistant construction as the camera body.
Weather-resistant/dustproof body
A weather-resistant/ dustproof construction was employed for shooting outdoors. Sealing was used on 100 different locations, including buttons, dials, and covers, to prevent rain, water droplets, sand, and dust from getting into the camera.
Sharp resolution with a low-pass filterless design. 20M CMOS image sensor
The effective pixels of this camera are approx. 20.12 megapixel. To give further priority to resolution, it does not use an AA-filter. This enables capturing the finest details for expressing the beautiful imaging performance through colors with a sense of transparency.
Original technology significantly reduces false colors and moiré
AA (anti-aliasing) Filter Simulator
The AA (anti-aliasing) filter simulator is the technology using shake reduction (SR) mechanism that achieves the same effect as an optical AA filter. The image sensor is driven in minute increments during exposures to significantly reduce false colors and moiré. This single camera has the benefit of two: one equipped with an AA-filter and one without an AA-filter.
*Sufficient effects are obtained when shooting at shutter speeds slower than 1/1000 sec. This function cannot be used when taking "HDR" photos.
Advanced image processing for natural colors and high definition.
PRIME M II
The latest original PRIME M II imaging engine is used on this camera. Together with the high-performance sensor, beautiful depiction with minimal roughness, transparent colors and a natural sense of details is possible even at high ISO sensitivity.
A more natural and realistic finish. Clarity Enhancement
Clarity Enhancement, the Ricoh-original image processing technology, is designed to fit human visual characteristics for imaging with a three-dimensional feel.
This technology gives images the finest textures overflowing with realism.
Excellent image quality with minimal noise even in dark scenes. Maximum ISO 51200
The high-performance CMOS image sensor and imaging engine make the ultra-high sensitivity of Maximum ISO 51200 possible. Noise is minimized even in dark locations for shooting without a tripod or flash.
77 Multi-segment metering
The screen is split into 77 segments for detailed contrast metering. The total exposure is then determined based on information such as subject position and distance. The correct exposure can be obtained even in backlit situations or scenes with a high amount of contrast.
*Center-weighted and spot metering are also available.
Vari-angle LCD monitor
This camera is equipped with a vari-angle LCD monitor, so you can freely adjust the angle in any way. Expand the possibilities of Live View shooting by stretching your arms to shoot from a high angle, and getting down low to approach the subject from a low angle. The Electronic Level can also be displayed on the monitor, giving you an objective viewpoint when checking the tilt of the composition.
High visibility even outdoors. Air gapless LCD monitor
The space between the LCD panel and protective cover is filled with a special resin for an air gapless LCD monitor. This construction removes light reflection from in the space, improving visibility even in bright outdoor conditions. By further adding white pixels to RGB, the screen display is sharp and bright. The screen is a large 3.0 inches, and at an aspect ratio of 3:2 (the same as images), you can view images at full size on the screen.
Send photos to your smartphone. Wi-Fi ready
This camera is compatible with wireless LAN (Wi-Fi) so you can wirelessly connect to a smartphone or tablet. Import images on the spot so you can enjoy them right then and there.
Use image creation functions for more individual movies. Full HD movie
You can utilize the advantage of the SLR that you can interchange with various lenses to capture charming Full HD movies. You also can use the electronic shake reduction and digital filters when recording movies as well. These features result in movies with both a personality of their own and excellent image quality.
Excellent sound even with an external connection. External mic support
In addition to stereo audio recording with the built-in microphone, a commercially-available external microphone can also be attached for stereo recording. This is especially effective for capturing videos with immersive sound.
Easily capture time-lapse movies.4K Interval Movie Record
Connect still images captured over a certain interval to create a single movie file. You can then view subjects moving quickly during replay. Full HD, HD, and 4K (3840x2160) recording sizes are available.
Capture star trails in dreamlike movies. Star Stream movie shooting
You can record the light trails of stars in a night sky and illuminations using 4K Interval Movie Record. When combined with the Fade-out function, a dreamlike movie
is created.
This model is equipped with a dedicated button for self portraits.
If you point the lens toward yourself, swivel the LCD monitor, and switch to Live View shooting, the new self portrait shutter button light begins to glow. Then you can use the other button which is in a position where it is easier to press, and you can shoot holding the camera with one hand.
Type

Camera Type

TTL autofocus, auto-exposure SLR digital-still camera with built-in retractable P-TTL flash

Sensor

Type

CMOS with primary color filter

AA Filter Simulator: Moiré reduction using SR unit. OFF/Type1/Type2/Bracket

Size

23.5 x 15.6mm

Total Pixels

approx. 20.42MP

Effective Pixels

approx. 20.12MP

Still

JPEG:L(20M: 5472x3648), M(12M:4224x2816), S(6M:3072x2048), XS(2M:1920x1280)

4 quality level of JPEG ★★★ (Best), ★★ (Better), ★ (Good)

RAW:L(20M:5472x3648)
RAW (12bit): PEF, DNG

File Format RAW (PEF/DNG), JPEG (Exif 2.30), DCF2.0 compliant

RAW and JPEG simultaneously recordable

Movie

Full HD (1920x1080, 30fps/25fps/24fps)

HD (1280x720, 60fps/50fps/30fps/25fps/24fps)

Sensitivity

ISO AUTO/100 to 51200 (EV steps can be set to 1EV, 1/2EV, or 1/3EV)

Shake Reduction

Sensor shift Shake Reduction

Sensor Cleaning

Dust Removal: SP coating and CMOS sensor operations

Lens

Mount

PENTAX KAF2 bayonet mount (AF coupler, lens information contacts, K-mount with power contacts)

Usable lenses

KAF3, KAF2 (power zoom not compatible), KAF, KA mount lenses

Focusing System

Type

TTL: phase-matching autofocus

Functions

Focus Sensor: SAFOX X, 11 point (9 cross type focus points in the center)

Brightness Range: EV-3 to 18 (ISO 100 / at normal temperature)

AF Point Selection: Auto: 5 points, Auto: 11 points, Select, Expanded Area Select, Spot

AF Modes

Single AF (AF.S), Continuous AF (AF.C), Auto select AF (AF.A)

AF assist

Dedicated LED AF assist light

Viewfinder

Type

Pentaprism Finder

Field of View

Approx. 100%

Magnification

Approx. 0.95x (50mm F1.4 at infinity)

Focusing screen

Interchangeable Natural-Bright-Matte III focusing screen

Indication

Eye-Relief Length: Approx. 20.5mm (from the view window), Approx 22.3mm (from the center of lens)

Diopter adjustment

Approx. -2.5m to + 1.5m-1

Screen

Type

Vari-angle TFT color LCD monitor featuring an air-gapless structure, tempered-glass front panel

Size: 3.0 inches (3:2)

Adjustment: Brightness, Saturation and Colors adjustable

Resolution

Approx. 921k dots

Playback

Single frame, multi-image display (6, 12, 20, 35, 80 segmentation), Display magnification (up to 16x, Quick magnification available), Rotating, Histogram (Y histogram, RGB histogram), Bright area warning, Detailed inf, Copyright Information (Photographyer, Copyright holder), Folder Display, Calendar Filmstrip Display, Slide Show, GPS information (Latitude, Longitude, Altitude, Time (UTC), Direction

Shutter

Type

Electronically controlled vertical-run focal plan shutter

Speed

Auto: 1/6000 to 30 sec., Manual: 1/6000 to 30 sec. (1/3EV step or 1/2EV step), Bulb.

X-Synchronization

Sync Speed : 1/180 sec.

Exposure system

Metering

TTL open aperture, 77 segmented metering, center-weighted and spot metering

Exposure Modes

Auto Picture mode: Standard, Portrait, Landscape, Macro, Moving Object, Night Scene Portrait, Sunset, Blue Sky, Forest,
Scene Mode: Portrait, Landscape, Macro, Moving Object, Night Scene Portrait, Sunset, Blue Sky, Forest, Night Scene, Night Scene HDR*, Night Snap, Food, Pet, Kids, Surf & Snow, Backlight Silhouette, Candlelight, Stage Lighting, Museum
Advanced HDR* (Exposure bracket value selectable from ±1, ±2 or ±3EV ) Program, Sensitivity Priority, Shutter Priority, Aperture Priority, Shutter & Aperture Priority, Manual, Bulb

*JPEG only

Metering Range

EV0 to 22 (ISO100 at 50mm F1.4)

Auto Exposure Lock

Can be assigned to the AF/AE-L button from the menu

Compensation

± 5EV (1/2EV step or 1/3EV can be selected)

Flash

Type

Built-in retractable P-TTL auto pop-up flash

Guide Number

approx. 12 (ISO 100/m)

Modes

Auto Flash Discharge, Auto Flash + Red-eye Reduction (Auto Picture, Scene) Flash On, Flash On+ Red-eye Reduction, Slow-speed Sync, Trailing Curtain Sync, Manual Flash Discharge (Full-1/128)

External Flash: P-TTL, Leading Curtain Sync, Trailing Curtain Sync, Contrast-control-sync, High-speed sync, wireless sync (available with 2 dedicated external flash)

Angle of View Coverage

wide angle-lens, equ. to 28mm in 35mm format

Exposure Compensation

–2.0 to +1.0 EV

Exposure Parameters

Modes

Drive Modes

Mode Selection:

Single frame, Continuous (Hi, Lo), Self-timer (12sec., 2sec.), Remote Control (0 sec., 3 sec.), Exposure Bracketing

Movie: Remote Control

Continuous shooting :

Max. approx. 5.4 fps, JPEG ( L: ★★★ at Continuous H): up to approx. 20 frames, RAW: up to approx. 5 frames
Max. approx. 3.0 fps, JPEG L: ★★★ at Continuous L): up to approx. 100 frames, RAW: up to approx. 8 frames
*ISO100

Capture Functions

Custom Image: Bright, Natural, Portrait, Landscape, Vibrant, Radiant, Muted, Bleach Bypass, Reversal Film, Monochrome, Cross Processing

Cross Processing: Random, Preset 1-3, Favorite 1-3

Noise Reduction: Slow Shutter Speed NR, High-ISO NR

Lens Correction: Distortion Correction, Peripheral Illumin. Correction., Lateral Chromatic Aberration Adj., Diffraction Correction

HDR Capture: Auto, Type1, Type2, Type3, Bracket Value adjustable, Auto Align: On/Off

Clarity Enhancement: On/Off

D-Range Settings: Highlight Correction, Shadow Correction

Electronic Level: Displayed in viewfinder : Horizontal direction only, Displayed on LCD monitor: Horizontal and vertical direction

Horizon Correction: SR On: correction up to 1 degrees, SR Off: correction up to 1.5 degrees

White Balance

Type: Method using a combination of the CMOS image sensor and the light source detection sensor

White Balance: AUTO WB, Multi Auto WB, Daylight, Shade, Cloudy, Fluorescent Light (D:Daylight Color, N:Daylight White, W:Cool White, L:Warm White), Tungsten Light, Flash, CTE, Manual WB, Color Temperature Configuration, Copying the white balance setting of a captured image

Fine Adjustment: Adjustable ±7 steps on A-B axis or G-M axis

Digital Filter

Extract Color, Replace Color, Toy Camera, Retro, High Contrast, Shading, Invert Color, Unicolor Bold, Bold Monochrome

Movie

Recording

File Format: MPEG-4 AVC/H.264 (MOV)

Recorded Pixels: Full HD(1920x1080, 30p/25p/24p), HD (1280x720, 60p/50p)

Sound: Built-in stereo microphone, Recording Sound Level adjustable (Recording level meter)

Recording Time: Up to 25 minutes or 4GB ; automatically stops recording if the internal temperature of the camera becomes high.

Custom Images: Bright, Natural, Portrait, Landscape, Vibrant, Radiant, Muted, Bleach Bypass, Reversal Film, Monochrome, Cross Processing

Cross Processing: Randum, Preset 1-3, Favorite 1-3.

Digital Filter: Extract Color, Replace Color, Toy Camera, Retro, High Contrast, Shading, Invert Color, Unicolor Bold, Bold Monochrome

HDR Capture: Auto, Type1, Type2, Type3, Bracket Value adjustable

* Available for Interval Movie

Clarity Enhancement: On/ Off

* Available for Interval Movie

Playback

Digital Filter

Base Parameter Adj, Extract Color, Replace Color, Toy Camera, Retro, High Contrast, Shading, Invert Color, Unicolor Bold, Bold Monochrome, Tone Expansion, Sketch, Water Color, Pastel, Posterization, Miniature, Soft, Starburst, Fish-eye, Slim, Monochrome

Options

Playback View:

Single frame, multi-image display (6, 12, 20, 35, 80 segmentation), Display magnification (up to 16x, Quick magnification available), Rotating, Histogram (Y histogram, RGB histogram), Bright area warning, Detailed inf, Copyright Information (Photographyer, Copyright holder), Folder Display, Calendar Filmstrip Display, Slide Show, GPS information (Latitude, Longitude, Altitude, Time (UTC), Direction

Delete: Delete single image, Delete all, Select & delete, Delete folder, Delete instant review image

RAW Development:

RAW file select: Select Single Image, Select Multiple Images, Select a folder

RAW Development Parameter:

File Format (JPEG), Aspect ratio, JPEG recorded pixels, JPEG Quality, Color Space, Distortion Correction, Lateral Chromatic Aberration Correction, Peripheral Illumin. Correction, Diffraction Correction, Color Fringe Correction, White Balance, Custom Image, Digital Filter, Sensitivity, High-ISO NR, Shadow Correction

Edit: Color Moiré Correction, Resize, Cropping (Aspect ratio and Slant adjustment available), Movie Edit (Divide or Delete selected frames), Capturing a JPEG still picture from a movie, Saving RAW data in buffer memory

Storage

External

Compatible with SD, SDHC, and SDXC Memory Card (Conforms to USH-1 standards), Eye-Fi card, FLU card.

File Format

RAW (PEF/DNG), JPEG (Exif 2.30), DCF2.0 compliant

Image sizes:

JPEG: L(20M: 5472x3648), M(12M:4224x2816), S(6M:3072x2048), XS(2M:1920x1280)

RAW: L(20M:5472x3648)

Quality level:

RAW: (12bit): PEF, DNG

JPEG: ★★★ (Best), ★★ (Better), ★ (Good)

RAW and JPEG simultaneously recordable

Color space: sRGB, Adobe RGB

File Name

Storage Folder:

Folder name: Date (100_1018,101_1019...) or User assigned folder name (Default "PENTX")

Recording File:

File name: ""IMGP****"" or User assingned file name

File name numbering: Sequential, Reset

Special Features

Features

World time : 75 cities, 28 time zones

Custom Functions : 28 items

Mode Memory : 12 items

Button Customization: 

RAW/Fx Button (One Push File Format, Bracketing, Optical Preview, Digital Preview, Shake Reduction, Select AF Point).
AF/AE-L button (AF1, AF2, Cancel AF, AE Lock) Separate customization for movie available .
Various settings for the action of the e-dials in each exposure mode can also be saved.

AF Customization:

AF.S: Focus-priority/ Release-priority
1st Frame Action in AF.C: Release-priority/Auto/Focus-priority
Action in AF.C Continuous: Focus-priority, Auto, FPS-priority
Hold AF Status: OFF, Low, Medium, High
AF in Interval Shooting: Locks focus at 1st exposure, Adjusts focus for each shot

Text Size: Standard, Large

AF Fine Adjustment: ±10 step, Uniform adjustment, Individual adjustment (up to 20 can be saved)

Copyright Information: Names of "Photographer" and "Copyright Holder" are embedded to the image file.
Revision history can be checked using the provided software.

Language

English, French, German, Spanish, Portuguese, Italian, Dutch, Danish, Swedish, Finnish, Polish, Czech, Hungarian, Turkish, Greek, Russian, Korean, Chinese (Simplified), Chinese (Traditional) and Japanese

Interface

Interface

Connection Port: USB2.0 (micro B, high-speed compatible), HDMI output terminal (Type D)

USB Connection: MSC/PTP

Power

Source

Battery Type: Rechargeable Lithium-ion Battery D-LI109

AC Adapter: AC Adapter Kit K-AC128 (Optional)

Performance

Number of recordable images:

(with 50% flash usage): approx. 410 images,
(without flash usage): approx: 480 images

Playback time: Approx. 270 minutes

* With a fully-recharged Rechargeable Lithium-ion Battery under the temperature at 23°C. Tested in compliance with CIPA standard.

Actual results may vary depending on the shooting condition.

Dimensions

Height

91mm

Width

122.5mm

Depth

72.5mm

Weight

Approx. 678g (Including dedicated battery and 1x SD Memory Card),

Approx. 618g (body only)

Accessories

Included Software

Digital Camera Utility 5

Kit Content

Rechargeable l-ion battery D-LI109 - 39067
Battery charger D-BC109 - 39098
AC plugcord D-CO68U - 39672
Software S-SW156 - 38555
PENTAX strap O-ST132 - 38776
PENTAX eyecup FR - 30200
Hotshoe cover FK - 31040
Body mount cover - 31016




Optional

AC adapter kit K-AC128 E - 38822

Battery charger kit K-BC109 E - 39032

DC coupler D-DC128 - 38943

SLR case - 50099

Finder cap for me - 31011

PENTAX AF frame matte MF-60 - 38578

PENTAX AF divided matte ML-60 - 38579

PENTAX AF scale matte MI-60 - 38580

PENTAX plain matte ME-60 - 38581

PENTAX magnifying eyecup O-ME53 - 30150

Remote control F - 37377

PENTAX remote control O-RC1 - 39892

Flash AF160FC auto macro - 30477

Flash AF200FG - 30465

Flash AF360FGZII - 30438

Flash AF540FGZII - 30456

3'' LCD protection films - 50251


O-GPS1 GPS unit - 39012 **

**GPS Unit: O-GPS1:Latitude, Longitude, Altitude, Time (UTC), Direction Electronic Compass, ASTROTRACER

AC adapter kit K-AC128 E - 38822

Battery charger kit K-BC109 E - 39032

DC coupler D-DC128 - 38943

SLR case - 50099

Finder cap for me - 31011

PENTAX AF frame matte MF-60 - 38578

PENTAX AF divided matte ML-60 - 38579

PENTAX AF scale matte MI-60 - 38580

PENTAX plain matte ME-60 - 38581

PENTAX magnifying eyecup O-ME53 - 30150

Remote control F - 37377

PENTAX remote control O-RC1 - 39892

Flash AF160FC auto macro - 30477

Flash AF200FG - 30465

Flash AF360FGZII - 30438

Flash AF540FGZII - 30456

3'' LCD protection films - 50251