Olympus OM-D E-M5 Mark III Mirrorless Micro Four Thirds Camera Body - Silver
The Olympus OM-D E-M5 Mark III mirrorless camera in silver has been updated with a new lightweight weather sealed body, 20.4MP sensor, 30fps in electronic shutter mode & 121 phase detect AF points.
£1,049.00
after £0.00 cashback.
@APPLYFORFINANCENOW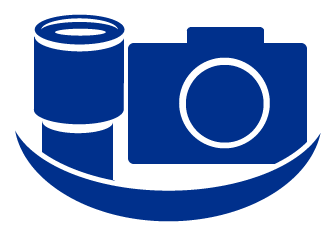 Click here for money saving Olympus OM-D E-M5 Mark III Mirrorless Micro Four Thirds Camera Body - Silver bundles
Olympus E-M5 Mk III digital camera body Summary
The new Olympus OM-D E-M5 Mark III in this stylish silver finish features a weather-sealed construction, high-performance autofocus capabilities and an up to 5.5 EV stops of image and movie stabilisation. Along with these upgrades, Olympus have also created new shooting features to deliver brilliant image quality and an extensive array of creative options for photographers and filmmakers. Even when paired with professional-grade M.Zuiko PRO lenses, the camera system remains compact and lightweight and can be taken anywhere.
The combination of 20.4MP resolution, high performance lens options and powerful image stabilisation aids photographers and videographers to achieve sharp results, in a variety of scenarios. The new OM-D E-M5 Mark III packs some of the latest imaging technologies into a portable 'go anywhere' body.
Olympus worked hard to miniaturise the previous model, in an effort to provide the smallest body possible. Being one of the most compact and lightweight cameras in its class, the E-M5 Mark III can easily be carried on any trip, making it ideal for travel photographers and Vloggers.
The E-M5 Mark III also boasts a number of features inherited from the flagship OM-D E-M1 Mark II camera. Combining these with the 20.4 MP Live MOS sensor and high-speed TruePic VIII image processing creates a powerful system for semi-pros and enthusiasts. When paired with excellent high resolution M.Zuiko lenses, the new body is capable of capturing images with minimal noise even at high ISO settings, and delivers edge to edge sharpness with minimal distortion.
For cleaner, dust free images, in virtually any weather conditions the camera is now constructed with a dust, splash, and freeze-proof body, allowing photographers to focus on shooting without worrying about the conditions. Olympus' acclaimed SSWF (Super Sonic Wave Filter) sensor cleaning technology reduces the amount of dust and dirt that may end up in photos or video by vibrating the image sensor filter 30,000 times per second when turning the camera on. The iconic design has been further ergonomically improved with the addition of thumb rests on the back together with an enlarged grip, providing a more solid hold on the camera.
The OM-D E-M5 Mark III is equipped with Olympus' highly regarded 121-point all cross-type On-chip Phase Detection autofocus (AF) system, which facilitates different single and group target options. Unlike the autofocus systems in DSLR cameras there is no reduction in AF precision when using a fast lens. This system offers high-precision, high-speed focusing from the maximum aperture of all M.Zuiko lenses regardless of subject pattern. The algorithm has been further improved preventing focus from unexpectedly jumping to the background even in mixed perspective scenes with both near and far subjects. This will appeal to a variety of photographers from sports, action and wildlife to portrait and wedding shooters.
To assist in capturing fast movement such as sports or wildlife, the E-M5 Mark III allows up to 10 fps high-speed sequential shooting in AF/AE tracking. The moving subject algorithm utilises AF information from both Live View and recorded images to enable quick tracking including unpredictable movement and changes in subject speed.
The high-speed, high-precision AF brings out the full potential of the MSC (Movie & Still Compatible) mechanism which enables fast and quiet autofocusing when using M.Zuiko lenses.
Features in Detail
Image and Video Stabilisation: IBS 5-Axis with up to 5.5 stops of compensation
20.4MP Live CMOS Sensor
Phase Detect Autofocus: 121-Point all cross type dual phase and contrast detect AF
Video features: 4K and C4K recording, various levels of image stabilisation, 120 fps high-speed shooting in Full HD, microphone Jack
High speed: 30fps silent electronic shutters
Night-photography: Unique Composite mode for light painting and star-trails
Pro Capture: Capture up to 14 frames in split-second moments
High-Res Shot for 50M high-resolution images from a tripod
Focus Bracketing & Focus Stacking: Extend depth of field and dynamic range
High speed shooting: 1/8000 second high-speed mechanical shutter
Wi-Fi & Bluetooth: Image transfer to smartphones
Image modes: Art filters and scene modes for easy handling and creative options
Our Verdict
This silver version of the Mark 3 OM-D E-M5 is the update to an incredibly popular camera model aimed at enthusiasts and semi-professionals. These broad categories will be extremely pleased with such a comprehensive round of upgrades over the previous version. The redesigned mirrorless body is both smaller and lighter at 366g, and also benefits from excellent weather sealing plus a host of pro features inherited from Olympus' flagship OM-D E-M1 camera.
With improved in-body stabilisation, new TruePic VIII processor algorithms and fast on-chip phase detect autofocus combine for a high speed, extremely competent stills and video hybrid type camera. A formidable 30fps shooting in silent electronic shutter is more than quick enough for fast moving wildlife and sports shooting. New features also help photographers to capture even better images, with greater depth field options, improved features for long exposures and ultra high resolution 50MP merged photos captured from a tripod.
The mark III has a broad appeal as one of the lightest cameras in its' class with a comprehensive range of similarly lightweight compatible M.Zuiko lenses available for this system. This will appeal to photographers who want to travel as light as possible, or who bring several lenses along with them. Night or astro photographers will also love the in-camera feature aimed solely at them, together with action photographers who will love the pro capture feature. This is an extremely impressive upgrade, side-grade or new system suitable for virtually all photography and video genres.
We Love
A compact, lightweight body built for any weather.
New 4K video and 120 fps high speed shooting in Full HD.
High Res Shot for 50MB equivalent high-resolution photos.
5.5 stops of stills & video stabilisation, up to 6.5 with stabilised lens.
121-point all cross-type on-chip phase detection autofocus.