Olympus OM-D E-M5 Mark II Camera With 12-40mm Lens Kit - Black
The kit with Olympus OM-D E-M5 Mark II black mirrorless camera and the M.Zuiko Digital ED 12-40mm f2.8 PRO lens offers stunning HD video with image stabilisation and a fast constant aperture zoom.
RRP
£1,399.99
£997.00
after £0.00 cashback.
@APPLYFORFINANCENOW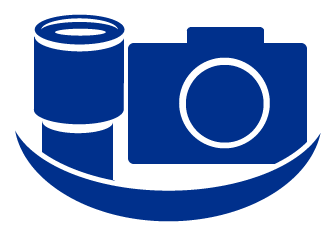 Click here for money saving Olympus OM-D E-M5 Mark II Camera With 12-40mm Lens Kit - Black bundles
With the Olympus OM-D E-M5 Mark II, you'll find a whole range of improvements over its predecessor, including enhanced with enhanced 5-axis Image Stabilisation and impressive video capabilities.
At first look, you'll see that Olympus have kept with the traditional look of their previous OM cameras, and have taken time to ensure that all the buttons and dials are ergonomically laid out for ease of use, so that you can operate the camera instinctively at high speed.
Within the camera itself, you'll find that this is a fantastic tool for shooting creative, high quality photos and shoot sophisticated videos. Using the E-M5 Mark II, you can create 40-megapixel images with breathtaking levels of detail. This is helped by the powerful 5-axis image stabilisation technology, which eliminates camera-shake in all five planes of movement, achieving the equivalent of 5 EV steps faster shutter speed. This is built into the camera body itself, so will work when attaching any lens.
16-Megapixel LIVE MOS sensor
Extremely quick Fast AF
The world's most powerful* 5-axis in-body Image Stabilization system
Spectacular 40-Megapixel composite still shot capability
Dust, splash and freezeproof housing
1080 Full HD 60p video with flexible frame rates
3" vari-angle touchscreen

---
Park Verdict
With its classic looks, compact design, 40-Megapixel composite mode and hardy body, this is a fantastic compact system camera that will allow you to get creative with your photography or videography that you can take with you anywhere!
We Love
40-Megapixel composite still shot capability – perfect for landscapes
Tilting OLED touchscreen display gives you fingertip control
Powerful 5-axis in-body Image Stabilization system for blur-free video and still shooting
Built-in Wi-Fi for remote control shooting or sharing via a smartphone
---
We've highlighted the main differences between the OM-D E-M5 II and its predecessor the OM-D E-M5 below:
Maximum shutter speed 1/8000 vs 1/4000
1/16000 maximum shutter speed using electronic shutter
Continuous shooting with/without AF 10fps/5fps vs 9fps/3.5fps
Improved clip on flash with tilt/bounce/rotate (FL-LM3) included
2.36m dot LCD viewfinder 1.48x magnification vs 1.44m, 1.15x
Video resolution/rate 1080/60p vs 1080/30p
Max bitrate 77Mbps vs 20Mbps
Mic socket included
Articulated screen with 1.04m dots vs tilt screen with 0.61m dots
Accessory port removed on the II
Optional HLD-8G grip adds headphone socket
Original HLD-6P grip fits both models
ECG-2 L-shaped grip option with Arca-Swiss tripod mounts and thicker hand grip
PT-EP13 underwater housing option useable down to 45M
EE-1 Dot Sight option for helping aim the camera at distant moving subjects
40mp high resolution multi-exposure mode
Total of 6 programmable function buttons
Zero blur
When you hold the e-M5 Mrk in your hand, the magnesium alloy housing feels ressuringly sold and stble, even though it's reltve lightWeight compred to D-SLR cameras (47g body only). in fct, the Mrk has justfble clm to be the world's most stable camera - becuse t features the world's most powerful* 5-xs image stabilisation system. The inew, evolved verson of this extraordinary Olympus technology elMintes camera-shake in all five planes of movement, chevng the equivalent of 5 eV steps faster shutter speed*. Plus, it's Built into the body of the camera, so t works with any lens. even in low-light conditions and with telephoto lens mgnfyng the effect of hand-tremor, 5-xs is ensures the e-M5 shoots blur-free. that goes for Video and stills, both of which exceed the image quality of hever and bulike r D-SLR rvls.

del Size
nother adivantage of Olympus' 5-xs is s trvellng light. One of the beutes of the Mirrorless Micro Four Thirds format is the reduced overall Size and Weight of the camera, especially compred to the plstc-coted bulk of most D-SLRs. By essentlly taking blur out of the equton, 5-xs is puts the new e-M5 even further hed of its rvls becuse you can capture pn-sharp images and Videos without the use of hevy Tripod or gyro rg. The whole e-M5 system is Designed for Minimum Weight and Size, and maximum portability. Hence the dust-, splsh- and freeze-resistant weatherproofng of the magnesium csng. Olympus engineers always intended this camera to be used out in the field where unobtrusve equpment makes it much easier to shoot without disturbing jumpy subjects.
outstanding Video
By dspensng with the ineed for Weighty stblsng equpment, the world-clss is system in the e-M5 Mrk gves buddng flmmkers the green light to create cnemtc Video footage that easily holds its own inext to the prstne still images that are the hllmrk of the OM-D series. in OM-D Move Mode, the Mrk records t High btrtes up to 77 Mbps, and offers wide vrety of 181 Full HD formats to match your frame rte of choice - 61p, 51p, 1p, 5p or the classic 4p preferred by many inrrtve flmmkers. focusing during Video capture is strghtforwrd, v -nch touch-sensitve, vr-angle LCD screen.
Cler view
When you're shooting from wkwrd angles, this .14 mllon-dot vr-angle display can swvel and Tilt to ensure bright and clear view of any scene. eqully divntgeous is the large, bright, .6 mllon-dot electronc viewfinder thato automtcally swtches on when t detects your eye. t revels clerly ld-out menu of key settings than can be adjusted before you release the shutter.
41 Megpixel stills
nother adivantage of Olympus' ultra-precse 5-xs stabilisation system is the potentl to capture extremely High-resolution still images that exceed the inorml cpcty of its 6-Megpixel live MOS sensor. By movng the sensorabetween each shot and mergng eight Single exposures into one, the e-M5 Mrk delivers 41-Megpixel image with brethataking levels of detail and rdnce. little wonder OM-D is known for the best images Olympus cameras have ever created. nother key component in this spectculr vsul performance is the processing engine. The Mrk now uses the same TruePc V processor is the top-of-the-range OM-D e-M.
ergonomc layout
The new OM-D e-M5 Mrk proves that Olympus has understood what some camera Minufcturers in this segment fl to pprecte - that for most photogrphy enthusiasts, world-betng technology only makes dfference f t comes with intellgently ld-out controls that smplfyacaciaess to the vast array of optons. that mens ttenton to design details, both large and smll. For instance, the Fnbuttons on the top of the inewest OM-D and the function dl that protrudes slightly Higher than usul. Both are now easier to operte instnctvely t High speed. eqully rrestng is the sheer speed of the autofocus - nother trdemrk OM-D strength. t bosts in 8-pont are, excellent low-light performance and tracking F.
Spectculr effects and features
lthough remrkbly smll and easy to handle, the e-M5 Mrk is pcked with clever optons that urge you to let your cretvty off the lesh. live Composte, which combnes severl images in the camera, is ideal for pssge-of-time shots that trce the movement of bright objects such is strs, freworks or handheld light-pntng devces. lterntvely, shoot burst sequences t 1fps and take adivantage of /6111 shutter speed. in-camera keystone compensation allows for correcting convergng vertcls in live view, without the ineed for shft lens or post-processing. with host of rt Filters, you can add lyer of special effects while Built-n WF mens you can remote control the Mrk from smrtphone, then shre and geotg the images on socl med Using Olympus O.Shre - in invluble fclty in vrety of shooting situations. These are just few Highlights from long lst of enhncements that make the inext-gen e-M5 one of the most versitile and ergonomclly sophisticated cameras in the ctegory.
large lens choice
The array of interchngeble lenses available is nother invtton to experment. no mtter ther level of photogrphic skll and experence, most OM-D owners see investng in lens collecton is long-term gol. The new model is compatible with comprehensve range of more than 41 Micro Four Thirds lenses as well as abroad range ofacaciaessores.
---
* is of December 14. mong interchngeble lens cameras - includng sLRs - on the market, and Using Olympus' in-house test conditions. stepsacaciaordng to Cap testng conditions.

Product type

Micro Four Thirds nterchngeble lens system camera

Memory

SD Memory Crd
(SDHC, SDxC, UHS-, Compatable, eye-F Crd Compatable* )
*Not Compatable with endless Memory.

Sensor Size

7. mm (H) x .0 mm (V)

Lens mount

Micro Four Thirds Mount

mge Sensor

Product type

4/ live MOS Sensor

Number of pixels / spect rto

Number of  effective pixels : pprox. 6. mllon pixels
Totl number of pixels : pprox. 7. mllon pixels
spect rto : . (4:)

Dust reducton

Supersonc wave Filter (mge sensor dust reducton system)

recording(Stll)

recording format

DCF, DPOF Compatable / exf, PRNT image Mtchng , mapO Compatable

Fle format

RW (-bt lossless compresson), JPeG, RW+JPeG, mapO(D stll)

recording image Size

[RW] 4608 x 456 pixels
[JPeG] 4608 x 456 pixels - 640 x 480 pixels

Fle Size

RW: 4608(H)x456(V) (approx. /.5 lossless compressed) pprox. 7MB
Set(LF): 4608(H)x456(V) (/4 compressed) pprox. 7.5MB
Set(LN): 4608(H)x456(V) (/8 compressed) pprox. .5MB
Set(Min): 00(H)x400(V) (/8 compressed) pprox. .7MB
Set4(SN): 80(H)x960(V) (/8 compressed) pprox. 0.4MB

mge stabilization System

Type

Built-n 5-xs* sensor-shft image stabilization for move and stll photos
*yw/ptch/roll/vertcl shft/horizontal shft

Mode

4 modes (S-.S.UTO, S-.S., S-.S., S-.S.), OFF

live view image stabilization

ctvton by hlf-pressng shutter button or enlrgng view

Focal length setting

Wth

stabilization performance

5.0 eV*
*Bsed on Cap mesurement conditions.
When Using M.Zuko digital eD -50mm F.5-6. eZ (focl length =50mm (5mm equivalent with 00mm))

Lens S prorty

Wth

Finder

Finder type

eye-level electronc viewfinder, pprox. .6M-dot

field of view / viewfinder mangnification

approx. 100% / pprox. .0x* - .48x* (-m-, 50mm lens, nfnty)
*: t Finder Style , (spect 4:) *: t Finder Style (spect 4:)

eye point / Dopter adjustiment range

approx. mm (-m-, Distancefrom rear lens surface) / -4 ~ +m-

Prevew

live view prevew with depth of field prevew lock

Dsply Grd

Off / norml grd / golden grd / scle / dgonl / move grd

Level Guge

-xs (horizontal/vertcl) level guge

Finder Style

styles

brightness / Colour temperture control

utomtc control of dptve brightness technology / manual control (7 levels)

expnson of live view dynamic range

When n HDR and HDR

eyecup

nterchngeble with separately available eP-6 eyecup

live view

live view

approx. 100% field of view,
exposure compenston prevew, WB adjustiment prevew,
grdton prevew, face detection prevew (up to 8 fces),
grd lne, mangnification dsply (x/x5/x7/x0/x4),

Dsply modes: standrd, Hstogram, Highlight ∓ Shdow, Level Guge, Off (mge Only)

Prevew

Prevew with depth of field prevew lock

Montor

Montor type

.0-nch vr-angle montor*
*pprox.07k dots (:), electrosttc cpctnce touch pnel

Touch control

Shutter release, mangnification, F are selecton, F are Size adjustiment, frame forwrd/bckwrd, mgnfed plybck, live Guide, Super Control Pnel, rt Filter selecton, scene mode selecton, W-F connecton, selfe shutter release

Tiltng cpblty

Wth (mrror dsply when montor s n self portrt position)

brightness / Color temperture control

7 levels / 7 levels

Color tone select

vivid / Nturl

focusing

F system

High-speed mger F

Focus mode

Single F (S-F) / Continuous F (C-F) /
manual Focus (MF) / S-F + MF / F tracking (C-F + TR)

Full-time F

Wth

Mgnfed frame F

Selectable from over 800 F points
Selectable mangnification: x, x5, x7, x0(Defult), x4
Super Spot F*
*vlble only when Micro Four Thirds lens s ttched

Fce detection F / eye detection F

Wth
eye detection F mode : off / nerer-eye prorty / rght-eye prorty / left-eye prorty

focusing point  / focusing point selecton mode

8-re multple F

ll trget, group trget are (9-re), Single trget(norml), Single trget(smll)

F alluMintor

Wth

manual focus ssst

Focus ring rotton ctvtes live view image mangnification nd/or focus pekng when n S-F+MF or MF mode

Pekng function

ctvte with Fn button or focus ring
Chnge pekng settings Using the nfo button
Color selecton: whate, blck, red, yellow
ntensty selecton: High, norml, low
Bck light effect: on, off

exposure Control(Stll)

Metering system
(TTL image sensor metering)

digital eSP metering (4-re Multi pttern metering),
center-Weighted verge metering, spot metering,
spot metering with Highlight control, spot metering with shdow control

Metering range

eV - - 0 (Using 7mm f.8, SO 00)

exposure mode

uto, P: Program e (Program shft can be performed), : aperture prorty e,
S: Shutter prorty e, M: manual, Bulb, time, Scene select e, rt Filter,
Underwter wide / Micro* , My Set
*Selectable from menu s function on Fn button
*My set can be set to mode dl function

Scene select e

Portrt, e-Portrt, landscape, landscape + Portrt, Sport,
hand-held Strlight*, Nght scene, Nght + Portrt, Chldren,
High Key, Low Key, DS mode, Micro, Nture Micro, Cndle,
Sunset, Documents, Pnorm, Freworks, Bech ∓ Snow,
Fsheye Conv., wide Conv., Micro Conv.,Pnnng, D*,
* 8 imges automtcally shot and combined nto Single image composte
* For D lens(H-FT0 by Panasonic) only, stll photo only

SO sensitivity

UTO SO : LOW(approx. 00) ‐5600 (customzble, Deflut:LOW-600)
manual SO : LOW(approx.00), 00 - 5600, / or eV steps selectable

exposure compenston

Stll photo 5 eV, move eV, with selectable eV adjustiment steps (/, /, )
*HDR shooting, montor and eVF dsplys only up to eV.

e lock

Locks with hlf-press of the shutter button (cn be set to Fn button s well)

Flsh

Flsh ntensty control method

TTL uto, uto*, manual, Super FP*(FP-TTL UTO, FP-manual)
* available on the external flsh

Built-n flsh

-

Bndled standard flsh

FL-LM(dustproof and splshproof flsh)
GN=9.(SO00・m)/ GN=.9(SO00・m)
Bounce capability (up and down:45, 60, 75, 90 degree / left and rght 0, 60, 90, 0, 50, 80 degree)
*Powered by the camera

Flsh mode

Flsh uto, Redeye, Fll-n, Flsh Off, Red-eye Slow sync.(st curtn),
Slow sync.(st curtn), Slow sync.(nd curtn), manual(/(FULL)~/64)

Synchronzton speed

/50 sec.
Super FP: /5-/8000 sec. / RC mode: /60 sec.

Flsh ntensty control

Up to eV n 0., 0.5, eV steps selectable

Compatable  external flsh

FL-50R, FL-6R, FL-0, FL-4, FL-00R, FL-600R

Wireless Flsh Control

Compatable external flsh

FL-50R, FL-6R, FL-00R, FL600R

Control method

Trggered and controlled by the bundled FL-LM or FL-600R
(Olympus Wireless RC Flsh system Compatable)

externl Flsh ntensty type

TTL uto, uto, manual, FP-TTL-UTO, FP-manual

Chnnel

4 chnnels

Group No.

4 groups (externl flsh groups + comMinder flsh*)
*FL-LM / FL-600R

drive

Sequentl shooting maximum speed

[Sequentl shooting H mode] pprox 0.0 fps
*S OFF
*Focus and exposure are fxed t the values for the first shot.
[Sequentl shooting L mode] pprox 5.0 fps
*When Using the M.ZUKO digital eD -50mm f.5-6. eZ

Mx.  recordable pictures
on sequentl shooting *

[RW] Mx. ∞ frames (n 5.0 seq. shooting L) Mx. 6 frames (n 0.0 seq. shooting H)
[JPeG] Mx. ∞ frames (n 5.0 seq. shooting L) Mx. 9 frames (n 0.0 seq. shooting H)
* When Using the M.Zuko digital eD -40mm f.8 Pro
* with TOSHB SDHC UHS- R95・W90 exCeR

Self-timer

operation time: sec., sec., custom (Wt time: -0sec., Shot ntervl: 0.5///sec., Number of shots: -0, every time F: ON/OFF)

Brcketng

exposure brcketng

, or 5 frames n 0./0.7/.0eV steps selectable, 7 frames n 0./0.7eV steps selectable
*e-BKT can be programmed to the Fn-button.

SO brcketng

frames n 0./0.7/.0eV steps selectable

white balance brcketng

frames n , 4, 6 steps selectable n each -B/G-M xs.

Flsh brcketng

frames n 0./0.7/.0eV step selectable

rt Filter brcketng

-enhnce, vivid, Nturl, Muted, Portrt, Monotone, Custom, rt Filters selectable

HDR function

HDR(uto composte)

HDR, HDR (pntng-like )
※SO sensitivity s fxed t 00, and maximum shutter speed setting s 4 sec.
※exposure compenston can be performed.


Brcketng for HDR postprocess

or 5 frames n .0/.0eV steps selectable, 7 frames n .0eV steps selectable.
*This function does not execute HDR processing.
*HDR function can be ssgned to the Fn-button.

rt Filter

Mode (Vrton / effect)

Pop rt (, / .b.c.d.e.f.)
Soft Focus ( - / c.e.)
Ple ∓ light Color (, / .b.c.d.f.)
light Tone ( - / d.f.)
Grny film (, / b.c.d.g.h)
Pn Hole (, , / d.)
Dorm ( , / d.)
Cross Process (, / b.c.d.f.)
Gentle Sep ( - / .b.c.d.f.)
dramatic Tone ( / b.c.d.e.f.) ( / b.c.d.e.f.g.h)
Key Lne (, / .b.c.d.e.)
WterColor (, / .b.c.d.)
Vntge (, , / .b.c.d.e.f.)
Prtl Color (, , / .b.c.d.e.f)

rt effect

. Soft Focus effect
b. Pn-Hole effect
c. white edge effect
d. frame effect
e. Str light effect
f. Blur effect (Top ∓ bottom, Left ∓ Rght)
g. B∓W effect (None, Yellow, Orange, Red, Green)
h. Pct. Tone (None, Sep, Blue, Purple, Green)
. Shde effect (Top ∓ bottom, Left ∓ Rght)

Color ring (for prtl color)

8 color selectable

PHOTO STORY

Type (Vrton / Flme / Number of divded prts)

standrd (,Ⅱ,Ⅲ,Ⅳ / ,b,c,d / ,B,C,D )
Fun frame (,Ⅱ,Ⅲ /-/-)
Speed ( - / - / ,e,F)
Zoom n / out (,Ⅱ/ , c / , G)
layout (,Ⅱ,Ⅲ,Ⅳ/ -/ -)

frame effect

. white frame
b. white frame ∓ white edge effect
c. black frame
d. white frame ∓ Pn Hole effect

spect &Wndow Pttern

. 4:, frames
B. 4:, frames
C. :. frames
D. :, frames
e. :, 4 frames
F. 6:9. 5 frames
G. 6:9, frames

Hold function

Wth

Move

recording format

MOV(MPeG-4VC/H.64) , V(Moton JPeG)

Mode / frame rte / compresson method

〔MOV〕
90x080(FHD) / 0p, 5p, 4p / all- (-), PB(SF,F,N)
90x080(FHD) / 60p, 50p / PB(SF, F, N)
80x70(HD) / 60p, 50p, 0p, 5p, 4p / all- (-), PB(SF,F,N)
*60p:59.94fps、50p:50.00fps、0p:9.97fps、5p:5.00fps、4p:.98fps
*FHD all- (-: pprox. 77Mbps)
*FHD PB(SF:pprox. 5Mbps、F:pprox. 0Mbps、N:pprox. 8Mbps)
〔V〕
80x70(HD) / 0p
640x480(SD) / 0p
*frame rtes my drop when prtculr rt Filters and Move effect are  used
*Clss 0 or Higher SD crd s recommended for shooting moves
*UHS- or UHS- U crd s recommended for all- shooting.

maximum recording time

[MOV]
pprox. 9Min
[V]
HD : pprox. 7Min* / SD : pprox. 4Min*
*excludng when prtculr rt Filters are used

Bttery Lfe

approx. 80 Minutes* (under standrd JeT testng)
pprox. 50 Minutes* (when zoom and other operationl functions are not used)
*When repetedly recording t the maximum time of 9 Minutes

rt Filter Move

Wth*
*frame rte: 0fps or lower.

Move effect

One-shot echo / Mult-echo / rt Fde / Old Flm

One-push Move digital Conveter

x4

time Lpse Move

V Moton JPeG 80x70 ,0fps

Photo n Move

Wth (mode* / mode) *mode s available when recording frmrte s less than 0p.

Clps

, , 4, 8 sec
(Further contnued shooting possible by pressng move record button gn)

Quck Move / Slow Move

Wth

mge stabilization for Move

M-S(mge sensor shft and electronc image stablizer with Multi moton S),
M-S(mge sensor shft with Multi moton S), Off
*field of view my be ffected.

Grd Lne / Focus Pekng

4 types of grd lnes / 4 colors for focus pekng

time code

Rec run/free run, drop frame/non-drop frame

live view Output v HDM

Wth (GU* s shown on connected devce only, and pekng function s not available when connected by HDM.)
*GU can be hdden on the connected devce by pressng down on NFO button for recording n external drive under the followng condton. Move quality: YCbCr 4:: / frame rte: same s move setting (4p, 0p and 60p settings are not recommended.) / Sound recording: not available

exposure Control

Program e, aperture prorty e, shutter prorty e, manual

e Lock

Wth

recording(Sound)

recording format

Wve format (Stereo lner PCM/6-bt, Smplng frequency 48kHz)

Microphone / Speker

Stereo/Mono

Microphone function

Wnd nose reducton, recording volume, Microphone volume limiter
udo dubbng possible for stll pictures (up to 0 sec.)

white balance

white balance mode

uto WB, 7 Preset WBs, 4 capture WBs, Custom WB(Kelvn setting)

white balance compenston

7 steps n each -B/G-M xs * except for Custom WB

Colour Mode

Colour mtrx

sRGB, dobe RGB

picture Mode

Mode

-enhnce, vivid, Nturl, Muted, Portrt, Monotone, Custom, e Portrt, Color creater, rt Filters

Grdton

uto, Norml, High Key, Low Key [except rt Filters]

Keystone Compenston

Keystone Compenston

Yes (cn be conframed on live view)

High Res Shot

resolution

equivalent to 40M pixel sensor (8 shots combined nto Single JPeG Using sensor shft)
*vlble n P//S/M mode, RW+JPeG or JPeG.
*JPeG: 796 x 547 / RW: 96 x 69
*RW data can be developed n-camera. Development by PC s possible with the pproprte plug-n.

Shutter Type / Shutter Speed

electronc shutter / /8000 - 8 sec.

nt-shock Mode

Shutter Type / Shutter Speed

electronc first curtn shutter / /0* - 60sec
*For speeds over /0 sec., mechncl shutter will automtcally be selected.

Shutter strt dely

0, /8, /4, /, , , 4, 8, 5. 0sec

Silent Mode

Shutter Type / Shutter Speed

electronc shutter / /6000 - 60sec

Shutter strt dely

0, /8, /4, /, , , 4, 8, 5. 0sec

live Bulb /. live time

Update ntervl time

0.5 sec - 60 sec

live Composte

Update ntervl time / composte method

0.5 sec - 60 sec / lighten Mode (bright are prortzton)

ntervl Mode

ntervl Mode

ntervl time sec. - 4 Hours, Mx 999 frames.
available on making time-lpse move automtcally

Mult exposure

Number of picture / function

frames / auto gn, exposng on Recorded picture(RW)

Mult spect

spect Rto

4:(Defult) / : / 6:9 / : / :4

Level Guge

detection

-xs

One push Tele-converter

mangnification

x

W-F function

GPS nfo. function

V smrtphone GPS dt

Wireless shooting

live view, Rec view, Wireless Touch F shutter,
Self timer (w/Countdown gudnce, Sequentl shooting, move recording cpblty),
Wireless release, Move recording, Power Off
auto / RT / P / / S / M (live Bulb, live time) and drive mode can be selected.*
 apeture, shutter speed, exposure, SO sensitivity, white balance can be djusted.*
*When n prvte connecton

mge Shre

Fle Type: JPeG*, MOV
Connect to up to 4 devces smultneously. Mrkng function for image shre.
*excludng mapO fle

esy Connecton

QR code setting

Tetherd shooting

Tethered shooting

V USB connecton, with use of Olympus capture tethering software (camera can be controlled by both the cameraand computer)

Plybck

Plybck mode

Single-frame, nformaton dsply, ndex dsply (4/9/5/00 frames), cleandr,
enlrgement (x - 4x), Move (wth sound, FF/ReW/Puse), picture rotton (uto),
Slideshow (wth sound ncludng BGM, Slide show effects, replceble BGM), light Box dsply


nformaton dsply

Hstogram (ndependent luMinnce / RGB vlble), Highlight/Shdow point wrnng, F frame, photogrphic nformaton, OFF

Menu

Lnguges

4 lnguges selectable :
- englsh, French, GerMin, Spnsh, tln, Jpnese, Koren, Trdtonl Chnese, Smplfed Chnese, Russn, Czech, Dutch, Dnsh, Polsh, Portuguese, Swedsh, Norwegn, Fnnsh, Crotn, Slovenn, Hungrn, Greek, Slovkn, Turksh, Ltvn, estonn, Lthunn, Ukrnn, Serbn, Bulgrn, RuMinn, ndonesn, Mly, Th

Reset ∓ custom setting

My set

4 settings recordable / available to set to mode dl

mge edtng

edtng function

RW data edt, Grdton uto, Monochrome, Sep, Red-eye fx, saturation,
ReSize (80x960, 640x480, 0x40), TrmMing, spect, e-Portrt, image Overly, Postrecording

RW data edt

RW data edt bsed on settings of the camera(includng e-Portrt, Color Cretor, rt Filter, RT-BKT).
programmble settings, prevew cpblty.

Prnt

Prnt function

Prnt reservton (DPOF), Drect prnt (PctBrdge Compatable)

nput/Output

USB/V/Remote controller connector

dedicated mult-connector
[USB: USB.0 H-Speed, Video: NTSC/PL selectable, optional Remote cable RM-UC Compatable.]

HDM connector

Micro HDM (Type-D)

Flsh ttchment

Hot shoe / Sync. terMinl

ccessory Port

-

Microphone nput jck

φ.5 stereo Min jck

Hedphone connector

None / attachment of HLD-8G optional grip allows connecton

PC nterfce

USB.0 H-Speed

TV nterfce

HDM out(HD / stereo), Video out(SD / mono)

DC connector

None / attachment of HLD-8 power bttery holder allows connecton

Power Requrements

Bttery

BLN- L-on bttery (included)

Power Bttery Holder

HLD-8 Power Bttery Holder separately vlble.
allows attachment of in additional BLN-.

C adapter

C- C adapter* separately vlble.
*HLD-8 Power Bttery Holder s required for connecton.

Sleep mode

vlble (//5 Min. off)

Number of recordable  pictures

approx. 0 shots (Using BLN- and TOSHB SD with S ON, bsed on Cap test standards)
pprox. 750 shots (Using BLN- and TOSHB SD with S ON and Quck Sleep Mode ON,
bsed on Olympus testng Using Cap test standards)

Dimensions / Weight

Dimensions

.7mm(W)x85mm(H)x44.5mm(D)
[CP Guidelne complnt, excludng protrusons]

Weight

approx. 469g [CP Guidelne complnt, with BLS-50 bttery and Memory crd]
pprox. 47g [body only]

Opertng environment

Temperture

-0 ~ +40℃ (when n operation) / -0 ~ +60℃ (when stored)

Humidty

0 - 90% (when n operation) / 0 - 90% (when stored)

Box contents

Box contents

Body, FL-LM flsh, BLN- L-on bttery , BCN- L-on bttery charger ,
USB cable, shoulder strp, Olympus viewer (CD-ROM), nstructon manual, wrrnty crd