Olympus OM-D E-M5 Mark II Camera With 12-40mm Lens Kit - Black
The kit with Olympus OM-D E-M5 Mark II black mirrorless camera and the M.Zuiko Digital ED 12-40mm f2.8 PRO lens offers stunning HD video with image stabilisation and a fast constant aperture zoom.
RRP
£1,399.99
£1,149.00
after £0.00 cashback.
@APPLYFORFINANCENOW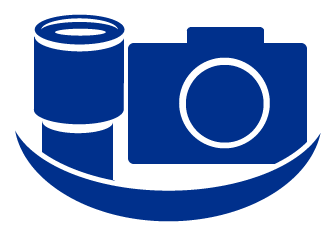 Click here for money saving Olympus OM-D E-M5 Mark II Camera With 12-40mm Lens Kit - Black bundles
With the Olympus OM-D E-M5 Mark II, you'll find a whole range of improvements over its predecessor, including enhanced with enhanced 5-axis Image Stabilisation and impressive video capabilities.
At first look, you'll see that Olympus have kept with the traditional look of their previous OM cameras, and have taken time to ensure that all the buttons and dials are ergonomically laid out for ease of use, so that you can operate the camera instinctively at high speed.
Within the camera itself, you'll find that this is a fantastic tool for shooting creative, high quality photos and shoot sophisticated videos. Using the E-M5 Mark II, you can create 40-megapixel images with breathtaking levels of detail. This is helped by the powerful 5-axis image stabilisation technology, which eliminates camera-shake in all five planes of movement, achieving the equivalent of 5 EV steps faster shutter speed. This is built into the camera body itself, so will work when attaching any lens.
16-Megapixel LIVE MOS sensor
Extremely quick Fast AF
The world's most powerful* 5-axis in-body Image Stabilization system
Spectacular 40-Megapixel composite still shot capability
Dust, splash and freezeproof housing
1080 Full HD 60p video with flexible frame rates
3" vari-angle touchscreen

---
Park Verdict
With its classic looks, compact design, 40-Megapixel composite mode and hardy body, this is a fantastic compact system camera that will allow you to get creative with your photography or videography that you can take with you anywhere!
We Love
40-Megapixel composite still shot capability – perfect for landscapes
Tilting OLED touchscreen display gives you fingertip control
Powerful 5-axis in-body Image Stabilization system for blur-free video and still shooting
Built-in Wi-Fi for remote control shooting or sharing via a smartphone
---
We've highlighted the main differences between the OM-D E-M5 II and its predecessor the OM-D E-M5 below:
Maximum shutter speed 1/8000 vs 1/4000
1/16000 maximum shutter speed using electronic shutter
Continuous shooting with/without AF 10fps/5fps vs 9fps/3.5fps
Improved clip on flash with tilt/bounce/rotate (FL-LM3) included
2.36m dot LCD viewfinder 1.48x magnification vs 1.44m, 1.15x
Video resolution/rate 1080/60p vs 1080/30p
Max bitrate 77Mbps vs 20Mbps
Mic socket included
Articulated screen with 1.04m dots vs tilt screen with 0.61m dots
Accessory port removed on the II
Optional HLD-8G grip adds headphone socket
Original HLD-6P grip fits both models
ECG-2 L-shaped grip option with Arca-Swiss tripod mounts and thicker hand grip
PT-EP13 underwater housing option useable down to 45M
EE-1 Dot Sight option for helping aim the camera at distant moving subjects
40mp high resolution multi-exposure mode
Total of 6 programmable function buttons
Zero blur
When you hold the E-M5 Mark II in your hand, the magnesium alloy housing feels reassuringly solid and stable, even though it's a relative lightweight compared to D-SLR cameras (417g body only). In fact, the Mark II has a justifiable claim to be the world's most stable camera – because it features the world's most powerful* 5-axis Image Stabilisation system. The new, evolved version of this extraordinary Olympus technology eliminates camera-shake in all five planes of movement, achieving the equivalent of 5 EV steps faster shutter speed*. Plus, it's built into the body of the camera, so it works with any lens. Even in low-light conditions and with a telephoto lens magnifying the effect of hand-tremor, 5-axis IS ensures the E-M5 shoots blur-free. That goes for video and stills, both of which exceed the image quality of heavier and bulkier D-SLR rivals.

Ideal size
Another advantage of Olympus' 5-axis IS is travelling light. One of the beauties of the mirrorless Micro Four Thirds format is the reduced overall size and weight of the camera, especially compared to the plastic-coated bulk of most D-SLRs. By essentially taking blur out of the equation, 5-axis IS puts the new E-M5 even further ahead of its rivals because you can capture pin-sharp images and videos without the use of a heavy tripod or gyro rig. The whole E-M5 system is designed for minimum weight and size, and maximum portability. Hence the dust-, splash- and freeze-resistant weatherproofing of the magnesium casing. Olympus engineers always intended this camera to be used out in the field where unobtrusive equipment makes it much easier to shoot without disturbing jumpy subjects.
Outstanding video
By dispensing with the need for weighty stabilising equipment, the world-class IS system in the E-M5 Mark II gives budding filmmakers the green light to create cinematic video footage that easily holds its own next to the pristine still images that are the hallmark of the OM-D series. In OM-D Movie Mode, the Mark II records at high bitrates up to 77 Mbps, and offers a wide variety of 1080 Full HD formats to match your frame rate of choice – 60p, 50p, 30p, 25p or the classic 24p preferred by many narrative filmmakers. Focusing during video capture is straightforward, via a 3-inch touch-sensitive, vari-angle LCD screen.
Clear view
When you're shooting from awkward angles, this 1.04 million-dot vari-angle display can swivel and tilt to ensure a bright and clear view of any scene. Equally advantageous is the large, bright, 2.36 million-dot Electronic Viewfinder that automatically switches on when it detects your eye. It reveals a clearly laid-out menu of key settings than can be adjusted before you release the shutter.
40 Megapixel stills
Another advantage of Olympus' ultra-precise 5-axis stabilisation system is the potential to capture extremely high-resolution still images that exceed the normal capacity of its 16-Megapixel LIVE MOS sensor. By moving the sensor between each shot and merging eight single exposures into one, the E-M5 Mark II delivers a 40-Megapixel image with breathtaking levels of detail and radiance. Little wonder OM-D is known for the best images Olympus cameras have ever created. Another key component in this spectacular visual performance is the processing engine. The Mark II now uses the same TruePic VII processor as the top-of-the-range OM-D E-M1.
Ergonomic layout
The new OM-D E-M5 Mark II proves that Olympus has understood what some camera manufacturers in this segment fail to appreciate – that for most photography enthusiasts, world-beating technology only makes a difference if it comes with intelligently laid-out controls that simplify access to the vast array of options. That means attention to design details, both large and small. For instance, the Fn buttons on the top of the newest OM-D and the function dial that protrudes slightly higher than usual. Both are now easier to operate instinctively at high speed. Equally arresting is the sheer speed of the autofocus – another trademark OM-D strength. It boasts an 81-point area, excellent low-light performance and tracking AF.
Spectacular effects and features
Although remarkably small and easy to handle, the E-M5 Mark II is packed with clever options that urge you to let your creativity off the leash. Live Composite, which combines several images in the camera, is ideal for passage-of-time shots that trace the movement of bright objects such as stars, fireworks or handheld light-painting devices. Alternatively, shoot burst sequences at 10fps and take advantage of a 1/16000 shutter speed. In-camera keystone compensation allows for correcting converging verticals in Live View, without the need for a shift lens or post-processing. With a host of art filters, you can add a layer of special effects while built-in WiFi means you can remote control the Mark II from a smartphone, then share and geotag the images on social media using Olympus OI.Share – an invaluable facility in a variety of shooting situations. These are just a few highlights from a long list of enhancements that make the next-gen E-M5 one of the most versatile and ergonomically sophisticated cameras in the category.
Large lens choice
The array of interchangeable lenses available is another invitation to experiment. No matter their level of photographic skill and experience, most OM-D owners see investing in a lens collection as a long-term goal. The new model is compatible with a comprehensive range of more than 40 Micro Four Thirds lenses as well as a broad range of accessories.
---
* As of December 2014. Among interchangeable lens cameras – including SLRs – on the market, and using Olympus' in-house test conditions. Steps according to CIPA testing conditions.

Product type

Micro Four Thirds interchangeable lens system camera

Memory

SD Memory Card 
(SDHC, SDXC, UHS-I, II compatible, Eye-Fi Card compatible* )
*Not compatible with Endless Memory. 

Sensor size

17.3 mm (H) x 13.0 mm (V)

Lens mount

Micro Four Thirds Mount

Image Sensor

Product type

4/3 Live MOS Sensor

Number of pixels / aspect ratio

Number of effective pixels : Approx. 16.1 million pixels
Total number of pixels : Approx. 17.2 million pixels
Aspect ratio : 1.33 (4:3)

Dust reduction

Supersonic Wave Filter (image sensor dust reduction system)

Recording(Still)  

Recording format

DCF, DPOF compatible / Exif, PRINT Image Matching III, MPO compatible

File format

RAW (12-bit lossless compression), JPEG, RAW+JPEG, MPO(3D still)

Recording image size

[RAW] 4608 x 3456 pixels
[JPEG] 4608 x 3456 pixels - 640 x 480 pixels

File size

RAW: 4608(H)x3456(V) (approx. 1/1.5 lossless compressed) Approx. 17MB
Set1(LF): 4608(H)x3456(V)  (1/4 compressed) Approx. 7.5MB
Set2(LN): 4608(H)x3456(V)  (1/8 compressed) Approx. 3.5MB
Set3(MN): 3200(H)x2400(V) (1/8 compressed) Approx. 1.7MB
Set4(SN): 1280(H)x960(V) (1/8 compressed) Approx. 0.4MB

Image Stabilization System  

Type

Built-in 5-axis* sensor-shift image stabilization for movie and still photos
*yaw/pitch/roll/vertical shift/horizontal shift

Mode

4 modes (S-I.S.AUTO, S-I.S.1, S-I.S.2, S-I.S.3), OFF

Live View image stabilization

Activation by half-pressing shutter button or enlarging view

Focal length setting

With

Stabilization performance

5.0 EV*
*Based on CIPA measurement conditions.
When using M.Zuiko Digital ED 12-50mm F3.5-6.3 EZ (focal length =50mm (35mm equivalent with 100mm))

Lens IS priority

With

Finder  

Finder type

Eye-level electronic viewfinder,  approx. 2.36M-dot

Field of view / Viewfinder magnification

Approx. 100% / Approx. 1.30x*1 - 1.48x*2 (-1m-1, 50mm lens, Infinity)
*1: at Finder Style 1, 2 (aspect 4:3)     *2: at Finder Style 3 (aspect 4:3)

Eye point / Diopter adjustment range

Approx. 21mm (-1m-1, Distance from rear lens surface) / -4 ~ +2m-1

Preview

Live View preview with depth of field preview lock

Display Grid

Off / normal grid / golden grid / scale / diagonal / movie grid

Level Gauge

2-axis (horizontal/vertical) level gauge

Finder Style

3 styles

Brightness / Colour temperature control

Automatic control of adaptive brightness technology / manual control (7 levels)

Expansion of Live View Dynamic Range

When in HDR1 and HDR2

Eyecup

Interchangeable with separately available EP-16 eyecup

Live View  

Live View

Approx. 100% field of view,
exposure compensation preview, WB adjustment preview,
gradation preview, face detection preview (up to 8 faces),
grid line, magnification display (x3/x5/x7/x10/x14),

Display modes: Standard, Histogram, Highlight & Shadow, Level Gauge, Off (Image Only)

Preview

Preview with depth of field preview lock

Monitor  

Monitor type

3.0-inch vari-angle monitor*
*Approx.1037k dots (3:2), electrostatic capacitance touch panel 

Touch control

Shutter release, magnification, AF area selection, AF area size adjustment, frame forward/backward, magnified playback, Live Guide, Super Control Panel, Art Filter selection, scene mode selection, Wi-Fi connection, selfie shutter release

Tilting capability

With (mirror display when monitor is in self portrait position)

Brightness / Color temperature control

±7 levels / ±7 levels

Color tone select

Vivid / Natural

Focusing

AF system

High-speed imager AF

Focus mode

Single AF (S-AF) / Continuous AF (C-AF) /
Manual Focus (MF) / S-AF + MF / AF tracking (C-AF + TR) 

Full-time AF

With

Magnified frame AF

Selectable from over 800 AF points
Selectable magnification: x3, x5, x7, x10(Default), x14
Super Spot AF*
*Available only when a Micro Four Thirds lens is attached

Face detection AF / Eye detection AF

With
Eye Detection AF mode : off / nearer-eye priority / right-eye priority / left-eye priority

Focusing point / Focusing point selection mode

81-area multiple AF 

All target, group target area (9-area), single target(normal), single target(small)

AF illuminator

With

Manual focus assist

Focus ring rotation activates Live View image magnification and/or focus peaking when in S-AF+MF or MF mode

Peaking function

Activate with Fn button or focus ring
Change peaking settings using the Info button
Color selection: white, black, red, yellow
Intensity selection: high, normal, low
Back light effect: on, off

Exposure Control(Still) 

Metering system
(TTL Image sensor metering)

Digital ESP metering (324-area multi pattern metering),
center-weighted average metering, spot metering,
spot metering with highlight control, spot metering with shadow control

Metering range

EV -2 - 20 (using 17mm f2.8, ISO 100)

Exposure mode

i Auto, P: Program AE (Program shift can be performed), A: Aperture priority AE,
S: Shutter priority AE, M: Manual, Bulb, Time, Scene select  AE, Art Filter,
Underwater wide / macro* , My Set
*Selectable from menu as a function on Fn button
*My set can be set to mode dial function

Scene select AE

Portrait, e-Portrait, Landscape, Landscape + Portrait, Sport,
Hand-held Starlight*1, Night scene, Night + Portrait, Children,
High Key, Low Key, DIS mode, Macro, Nature Macro, Candle,
Sunset, Documents, Panorama, Fireworks, Beach & Snow,
Fisheye Conv., Wide Conv., Macro Conv.,Panning, 3D*2,
*1 8 images automatically shot and combined into a single image composite
*2 For 3D lens(H-FT012 by Panasonic) only, still photo only

ISO sensitivity

AUTO ISO : LOW(approx. 100) ‐25600 (customizable, Defalut:LOW-1600)
Manual ISO : LOW(approx.100), 200 - 25600, 1/3 or 1 EV steps selectable

Exposure compensation

Still photo ±5 EV, movie ±3 EV, with selectable EV adjustment steps (1/3, 1/2, 1)
*HDR shooting, monitor and EVF displays only up to ±3 EV.

AE lock

Locks with a half-press of the shutter button (can be set to Fn button as well)

Flash

Flash intensity control method

TTL Auto, Auto*, Manual, Super FP*(FP-TTL AUTO, FP-MANUAL)
* Available on the external flash

Built-in flash

-

Bandled standard flash

FL-LM3(dustproof and splashproof flash)
GN=9.1(ISO100・m)/ GN=12.9(ISO200・m)
Bounce Capability (up and down:45, 60, 75, 90 degree / left and right 30, 60, 90, 120, 150, 180 degree)
*Powered by the camera

Flash mode

Flash Auto, Redeye, Fill-in, Flash Off, Red-eye Slow sync.(1st curtain),
Slow sync.(1st curtain), Slow sync.(2nd curtain), Manual(1/1(FULL)~1/64)

Synchronization speed

1/250 sec.
Super FP: 1/125-1/8000 sec. / RC mode: 1/160 sec. 

Flash intensity control

Up to ±3 EV in 0.3, 0.5, 1 EV steps selectable

Compatible external flash

FL-50R, FL-36R, FL-20, FL-14, FL-300R, FL-600R

Wireless Flash Control 

Compatible external flash

FL-50R, FL-36R, FL-300R, FL600R

Control method

Triggered and controlled by the bundled FL-LM3 or FL-600R
(Olympus Wireless RC Flash system compatible)

External Flash intensity type

TTL Auto, Auto, Manual, FP-TTL-AUTO, FP-MANUAL

Channel

4 channels 

Group No.

4 groups (External flash 3 groups + commander flash*)
*FL-LM3 / FL-600R

Drive

Sequential shooting maximum speed

[Sequential shooting H mode] approx 10.0 fps
*IS OFF
*Focus and exposure are fixed at the values for the first shot.
[Sequential shooting L mode] approx 5.0 fps 
*When using the M.ZUIKO DIGITAL ED 12-50mm f3.5-6.3 EZ

Max. recordable pictures
on sequential shooting *

[RAW]  Max. ∞ frames (in 5.0 seq. shooting L)  Max. 16 frames (in 10.0 seq. shooting H)
[JPEG]  Max. ∞ frames (in 5.0 seq. shooting L)  Max. 19 frames (in 10.0 seq. shooting H)
* When using the M.Zuiko Digital ED 12-40mm f2.8 Pro
* With TOSHIBA SDHC UHS-II R95・W90 EXCERIA™ 

Self-timer

Operation time: 12 sec., 2 sec., custom (Wait time: 1-30sec., Shot interval: 0.5/1/2/3sec., Number of shots: 1-10, Every time AF: ON/OFF)

Bracketing

Exposure bracketing

2, 3 or 5 frames in 0.3/0.7/1.0EV steps selectable, 7 frames in 0.3/0.7EV steps selectable
*AE-BKT can be programmed to the Fn-button.

ISO bracketing

3 frames in 0.3/0.7/1.0EV steps selectable 

White balance bracketing

3 frames in 2, 4, 6 steps selectable in each A-B/G-M axis.

Flash bracketing

3 frames in 0.3/0.7/1.0EV step selectable

Art Filter bracketing

i-Enhance, Vivid, Natural, Muted, Portrait, Monotone, Custom, Art Filters selectable

HDR function

HDR(Auto composite)

HDR1, HDR2 (painting-like)
※ISO sensitivity is fixed at 200, and maximum shutter speed setting is 4 sec.
※Exposure compensation can be performed.


Bracketing for HDR postprocess

3 or 5 frames in 2.0/3.0EV steps selectable, 7 frames in 2.0EV steps selectable.
*This function does not execute HDR processing.
*HDR function can be assigned to the Fn-button.

Art Filter   

Mode (Variation / Effect)

Pop Art (I, II / a.b.c.d.e.f.)
Soft Focus ( - / c.e.)
Pale & Light Color (I, II / a.b.c.d.f.)
Light Tone ( - / d.f.)
Grainy Film (I, II / b.c.d.g.h)
Pin Hole (I, II, III / d.)
Diorama ( I,II  / d.)
Cross Process (I, II / b.c.d.f.)
Gentle Sepia ( - / a.b.c.d.f.)
Dramatic Tone (I / b.c.d.e.f.)  (II / b.c.d.e.f.g.h)
Key Line (I, II / a.b.c.d.e.)
WaterColor (I, II / a.b.c.d.)
Vintage (I, II, III / a.b.c.d.e.f.i)
Partial Color (I, II, III / a.b.c.d.e.f)

Art Effect

a. Soft Focus Effect
b. Pin-Hole Effect
c. White Edge Effect
d. Frame Effect
e. Star Light Effect
f. Blur Effect (Top & bottom, Left & Right)
g. B&W Effect (None, Yellow, Orange, Red, Green)
h. Pict. Tone (None, Sepia, Blue, Purple, Green)
i. Shade Effect (Top & bottom, Left & Right)

Color Ring (for partial color)

18 color selectable

PHOTO STORY   

Type  (Variation / Flame / Number of divided parts) 

Standard (Ⅰ,Ⅱ,Ⅲ,Ⅳ /  a,b,c,d / A,B,C,D )
Fun Frame (Ⅰ,Ⅱ,Ⅲ /-/-)
Speed ( - / - / A,E,F)
Zoom in / out (Ⅰ,Ⅱ/ a, c / A, G)
Layout (Ⅰ,Ⅱ,Ⅲ,Ⅳ/ -/ -)

Frame Effect

a.  White Frame
b.  White Frame & White Edge Effect
c.  Black Frame
d.  White Frame & Pin Hole Effect

Aspect &Window Pattern

A. 4:3, 2 frames
B. 4:3, 3 frames
C. 1:1. 2 frames
D. 1:1, 3 frames
E. 1:1, 4 frames
F. 16:9. 5 frames
G. 16:9, 2 frames

Hold function

With

Movie

Recording format

MOV(MPEG-4AVC/H.264) , AVI(Motion JPEG)

Mode / frame rate / compression method

〔MOV〕
1920x1080(FHD) / 30p, 25p, 24p / ALL-I (A-I), IPB(SF,F,N)
1920x1080(FHD) / 60p, 50p / IPB(SF, F, N)
1280x720(HD) / 60p, 50p, 30p, 25p, 24p / ALL-I (A-I), IPB(SF,F,N)
*60p:59.94fps、50p:50.00fps、30p:29.97fps、25p:25.00fps、24p:23.98fps
*FHD ALL-I (A-I: approx. 77Mbps)
*FHD IPB(SF:approx. 52Mbps、F:approx. 30Mbps、N:approx. 18Mbps)
〔AVI〕
1280x720(HD) / 30p
640x480(SD) / 30p
*Frame rates may drop when particular Art Filters and Movie Effect are used
*Class 10 or higher SD card is recommended for shooting movies
*UHS-II or UHS-I U3 card is recommended for ALL-I shooting.

Maximum recording time

[MOV]
Approx. 29min
[AVI]
HD : Approx. 7min*  /  SD : Approx. 14min*
*Excluding when particular Art Filters are used

Battery Life

Approx. 80 minutes* (under standard JEITA testing)
Approx. 150 minutes* (when zoom and other operational functions are not used)
*When repeatedly recording at the maximum time of 29 minutes

Art Filter Movie

With*
*Frame rate: 30fps or lower.

Movie Effect

One-shot Echo / Multi-echo / Art Fade / Old Film

One-push Movie Digital Conveter

×4

Time Lapse Movie

AVI Motion JPEG  1280×720 ,10fps

Photo in Movie

With (mode1* / mode2)  *mode1 is available when recording framrate is less than 30p.

Clips

1, 2, 4, 8 sec
(Further continued shooting possible by pressing movie record button again)

Quick Movie / Slow Movie

With

Image Stabilization for Movie

M-IS1(Image sensor shift and electronic image stabilizer with multi motion IS),
M-IS2(Image sensor shift with multi motion IS), Off
*Field of view may be affected. 

Grid Line / Focus Peaking

4 types of grid lines / 4 colors for focus peaking

Time code

Rec run/free run, drop frame/non-drop frame

Live View Output via HDMI

With (GUI* is shown on connected device only, and peaking function is not available when connected by HDMI.)
*GUI can be hidden on the connected device by pressing down on INFO button for recording an external drive under the following condition. Movie quality: YCbCr 4:2:2 / Frame rate: same as movie setting (24p, 30p and 60p settings are not recommended.) / Sound recording: not available 

Exposure Control

Program AE, aperture priority AE, shutter priority AE, manual

AE Lock

With

Recording(Sound) 

Recording format

Wave Format (Stereo linear PCM/16-bit, Sampling frequency 48kHz)

Microphone / Speaker

Stereo/Mono

Microphone function

Wind noise reduction,  Recording volume, Microphone volume limiter
Audio dubbing possible for still pictures (up to 30 sec.)

White Balance

White balance mode

Auto WB, 7 Preset WBs, 4 Capture WBs, Custom WB(Kelvin setting)

White balance compensation

±7 steps in each A-B/G-M axis   * Except for Custom WB

Colour Mode

Colour matrix

sRGB, Adobe RGB

Picture Mode 

Mode

i-Enhance, Vivid, Natural, Muted, Portrait, Monotone, Custom, e Portrait, Color creater, Art Filters

Gradation

Auto, Normal, High Key, Low Key     [except Art Filters]

Keystone Compensation

Keystone Compensation

Yes (can be confirmed on Live View)

High Res Shot

Resolution

Equivalent to 40M pixel sensor (8 shots combined into a single JPEG using sensor shift)
*Available in P/A/S/M mode, RAW+JPEG or JPEG.
*JPEG: 7296 x 5472 / RAW: 9216 x 6912
*RAW data can be developed in-camera.  Development by PC is possible with the appropriate plug-in.

Shutter Type / Shutter Speed

Electronic shutter / 1/8000 - 8 sec.

Anti-shock Mode

Shutter Type / Shutter Speed

Electronic first curtain shutter  /  1/320* - 60sec
*For speeds over 1/320 sec., mechanical shutter will automatically be selected.

Shutter start delay

 

0, 1/8, 1/4, 1/2, 1, 2, 4, 8, 15. 30sec

Silent Mode

Shutter Type / Shutter Speed

Electronic shutter  /  1/16000 - 60sec

Shutter start delay

 

0, 1/8, 1/4, 1/2, 1, 2, 4, 8, 15. 30sec

Live Bulb /. Live Time

Update interval time

0.5 sec - 60 sec

Live Composite

Update interval time / composite method

0.5 sec - 60 sec / Lighten Mode (Bright area prioritization)

Interval Mode

Interval Mode

Interval Time 1sec. - 24 Hours,  Max 999 frames.
Available on making Time-lapse movie automatically

Multi Exposure

Number of picture / Function

2 frames / Auto gain, Exposing on Recorded picture(RAW)

Multi Aspect

Aspect Ratio

4:3(Default) / 3:2 / 16:9 / 1:1 / 3:4

Level Gauge

Detection

2-axis

One push Tele-converter 

Magnification

x2

Wi-Fi Function

GPS info. Function

Via smartphone GPS data

Wireless Shooting

Live View, Rec View, Wireless Touch AF shutter,
Self Timer (w/Countdown guidance, Sequential shooting, movie recording capability),
Wireless Release, Movie Recording, Power Off
iAuto / ART / P / A / S / M (Live Bulb, Live Time) and drive mode can be selected.*
Aperture, shutter speed, exposure, ISO sensitivity, white balance can be adjusted.*
*When in private connection 

Image Share

File Type: JPEG*, MOV
Connect to up to 4 devices simultaneously.  Marking function for image share.
*Excluding MPO file

Easy Connection

QR code setting

Tetherd shooting

Tethered shooting

Via USB connection, with use of Olympus Capture tethering software (camera can be controlled by both the camera and computer)

Playback 

Playback mode

Single-frame, Information display, Index display (4/9/25/100 frames), Calendar,
Enlargement (2x - 14x), Movie (with sound, FF/REW/Pause), Picture rotation (auto),
Slideshow (with sound including BGM, Slide show effects, replaceable BGM), Light Box display


Information display

Histogram (independent luminance / RGB available), Highlight/Shadow point warning, AF frame, Photographic information, OFF

Menu

Languages

34 languages selectable :
- English, French, German, Spanish, Italian, Japanese, Korean, Traditional Chinese, Simplified Chinese, Russian, Czech, Dutch, Danish, Polish, Portuguese, Swedish, Norwegian, Finnish, Croatian, Slovenian, Hungarian, Greek, Slovakian, Turkish, Latvian, Estonian, Lithuanian, Ukrainian, Serbian, Bulgarian, Rumanian, Indonesian, Malay, Thai

Reset & custom setting

My set

4 settings recordable / Available to set to mode dial

Image Editing

Editing function

RAW data edit, Gradation auto, Monochrome, Sepia, Red-eye fix, Saturation,
Resize (1280x960, 640x480, 320x240), Trimming, Aspect, e-Portrait, Image Overlay, Postrecording

RAW data edit

RAW data edit based on settings of the camera (including e-Portrait, Color Creator, Art Filter, ART-BKT).
2 programmable settings, preview capability.

Print

Print function

Print reservation (DPOF), Direct print (PictBridge compatible)

Input/Output

USB/AV/Remote controller connector

Dedicated multi-connector    
[USB: USB2.0 Hi-Speed,  Video: NTSC/PAL selectable, Optional Remote cable RM-UC1 compatible.]

HDMI connector

Micro HDMI (Type-D)

Flash attachment

Hot shoe / Sync. terminal

Accessory Port 2

-

Microphone input jack

φ3.5 stereo mini jack

Headphone connector

None / Attachment of HLD-8G optional grip allows connection

PC interface

USB2.0 Hi-Speed

TV interface

HDMI out(HD / stereo), video out(SD / mono)

DC connector

None / attachment of HLD-8 power battery holder allows connection

Power Requirements

Battery

BLN-1 Li-ion battery (included)

Power Battery Holder

HLD-8 Power Battery Holder separately available.
Allows attachment of an additional BLN-1.

AC Adapter

AC-3 AC adapter* separately available.
*HLD-8 Power Battery Holder is required for connection.

Sleep mode

Available (1/3/5 min. off)

Number of recordable pictures

Approx. 310 shots (using BLN-1 and TOSHIBA SD with IS ON, based on CIPA test standards)
Approx. 750 shots (using BLN-1 and TOSHIBA SD with IS ON and Quick Sleep Mode ON,
based on Olympus testing using CIPA test standards)

Dimensions / Weight

Dimensions 

123.7mm(W)×85mm(H)×44.5mm(D)  
[CIPA guideline compliant, excluding protrusions]

Weight

Approx. 469g  [CIPA guideline compliant, with BLS-50 battery and Memory card]
Approx. 417g  [body only]

Operating Environment

Temperature

-10 ~ +40℃ (when in operation) / -20 ~ +60℃ (when stored)

Humidity

30 - 90% (when in operation) / 10 - 90% (when stored)

Box contents

Box contents

Body,  FL-LM3 flash, BLN-1 Li-ion battery , BCN-1 Li-ion battery charger ,
USB cable, shoulder strap, Olympus Viewer 3 (CD-ROM), instruction manual, warranty card