Olympus OM-D E-M10 II + 14-42 EZ + 40-150 Black/silver
Olympus' stylish mirrorless camera packaged with the ultra-slim14-42mm EZ pancake lens and 40-150mm combines retro styling with modern technology. This kit comes with two lenses for ultimate convenience.
RRP
£699.99
£529.00
after £0.00 cashback.
@APPLYFORFINANCENOW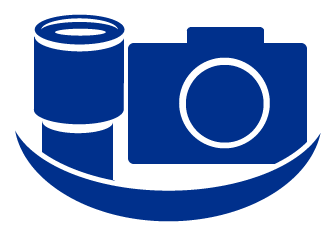 Click here for money saving Olympus OM-D E-M10 II + 14-42 EZ + 40-150 Black/silver bundles
Park Verdict

The OM-D E-M10 is a brilliant camera, so anything using that as a foundation to build and improve upon was always going to turn out to be a bit of a cracker. Subtle changes to the buttons make this camera even easier to use, and a carefully thought out list of technical upgrades make this a sensible investment. Borrowing features from their higher-end of the OM-D range, Olympus have released yet another tempting proposition to those thinking of making the move to mirrorless. The fact that it comes kitted with two lenses make this the ideal choice for the person who wants an all-round choice. Complete with Olympus' 14-42m EZ pancake lens famed for the compact design to complement the OM-D range of cameras, and the 40-150mm zoom lens for situations where you can't get as up close and personal as desired.
We Love
5-axis image stabilisation for better low light photos, less blur.
OLED Electronic Viewfinder with improved resolution.
New & improved design.
The included lenses in this kit comprising the 14-42mm 'pancake' ultra-slim zoom and the 40-150mm zoom lens.
The OM-D E-M10 Mark II from Olympus builds upon many of the features available in its predecessor, by using the most advanced technology available in the other cameras from the OM-D range.
Once again, housed in a remarkable looking all-metal body, this version incorporates 5-axis in-body image stabilisation alongside a 16.1 megapixel sensor to enable less blur in hand-held shooting and filming, and helping to improve performance in low-light environments.
The high-speed, high-definition OLED Electronic Viewfinder (EVF) utilises a considerably higher resolution than this camera's previous iteration, packing 2,360K dots, almost doubling the resolution to make framing your picture that much clearer and easier.
EVF's are becoming a much more viable viewfinding option in modern cameras, and their ability to let you make creative adjustments on the fly and previewing their outcome really assists the photographer in gaining that shot.
In-built Wi-Fi used in conjunction with the relevant Olympus apps allow for live view on your smartphone or tablet, meaning you can adjust your settings and snap shots remotely - and better yet, share straight to your device for sharing/bragging on your social media outlet of choice!
It wouldn't be a camera of the times if it simply catered for still image photography. Videographers can be left contented with the ultra high-definition 4K time lapse filming option as well as a raft of other movie capturing features.
Dressed in a retro styled silver body, the equally stylish alternative offering of this camera is the Olympus OM-D E-M10 II with 14-42mm EZ Pancake Lens + 40-150mm Zoom Lens in Black.
This camera is compatible with a large selection of Micro Four-Thirds lenses, and is also available as a kit in the following combinations:
Compatible Lenses: Micro Four-Thirds
Compatible Storage: SD Cards
What is the difference between the Olympus OM-D E-M10 and the OM-D E-M10 Mark II?
| | | |
| --- | --- | --- |
| | OM-D E-M10 Mark II | OM-D E-M10 |
| In-built Image Stabilisation | 5-axis | 3-axis |
| Electronic Viewfinder | 2,360K Dots | 1,440K Dots |
| Continuous Shooting | 8.5fps | 8fps |
| Focus Peaking | Multiple colour choice | No colour choice |
As well as these additional new features:
Improved shot-to-lag time
Taller buttons & additional dial
Additional custom function button
Improved TTL pop-up flash
Focus stacking/bracketing
Additional movie features inherited from the E-M5 Mark II
Olympus OM-D E-M10 II - Hands On Review
5-xs image stabilisation (S)
Good looks are nothng without performance, and the e-M1 Mrk bcks up its sleek design with the strkng mgng power you'd expect of Olympus' top-flight camera range, especially on the move or in low light.
This is when Olympus' celebrted 5-xs is comes into ply. t elMintes the blur caused by camera-shake in vrtully any shooting stuton - from shft movements with Micros to ingulr shake with telephoto lenses, or rollng at night. 5-xs is works rrespectve of the lens attached and compensates dmrbly for up to four steps of shutter speed**. even moves recorded one-handed come out blur-free.
Real-time High-defnton electronc viewfinder (eVF)
The e-M1 Mrk has large, High-speed, ,61K-dots OLeD eVF with in unrvlled 11% field of view, which proves invluble for frMing shots and ssessng light in difficult conditions. The eVF displays the full range of manual settings and optional effects in rel time to give you full control over the imapct of your adjustiments. You can fine-tune the Colour Cretor, Highlight, shdow and spect Control, or get even more cretve by pplyng one of 4 rt Filters and 9 rt effects.
Tiltble touchscreen LCD
For fst and easy focus adjustiment, shooting at wkwrd angles, or smply revewng and selectng images to shre v W-F and your smrtphone, the OM-D e-M1 Mrk is equpped with large, -nch touchscreen LCD with pd control - for easy, touch focusing on the LCD while Using the eVF. nother Highlight of the display is the fngerprnt-resistant coating that keeps t free of smers that mght otherwse spol the camera's handsome looks - or Slideshow of your best shots.
Cretve optons, lenses andacaciaessores
To stsfy the cretve mbtons of OM-D owners, Olympus offers in everexpandng fmly ofacaciaessores and more than 41 High-grde Micro Four Thirds lenses that cover the full range, from hobby to pro. like  every new Olympus camera, the OM-D e-M1 Mrk comes with free sx-month wrrnty extension, on top of the sttutory wrrnty in the country of purchse, when regstered v the MyOlympus onlne pltform.
** Cap Guidelne complnt, when correction is crred out on two xes (yw and ptch)
Product type

Micro Four Thirds nterchngeble lens system camera

Memory

SD Memory Crd (SDHC, SDxC, UHS-/ Compatable, eye-F Crd Compatable* )
*Not Compatable with endless Memory.

Sensor Size

7. mm (H) x .0 mm (V)

Lens mount

Micro Four Thirds Mount

mge Sensor

Product type

4/ live MOS Sensor

Number of pixels / spect rto

Number of  effective pixels : pprox. 6. mllon pixels
Totl number of pixels : pprox. 7. mllon pixels
spect rto : . (4:)

Dust reducton

Supersonc wave Filter (mge sensor dust reducton system)

recording(Stll)

recording format

DCF, DPOF Compatable / exf, PRNT image Mtchng , mapO Compatable

Fle format

RW (-bt lossless compresson), JPeG, RW+JPeG, mapO(D stll)

recording image Size

[RW] 4608 x 456 pixels
[JPeG] 4608 x 456 pixels - 640 x 480 pixels

mge stabilisation System

Type

Built-n 5-xs* sensor-shft image stabilisation for move and stll photos
*compensates for yw/ptch/roll/vertcl shft/horizontal shft

Modes

S-S UTO, S-S, S-S, S-S, OFF

live view image stabilisation

ctvton by hlf-press or enlrgng view

Focal length setting

djustable

Lens S prorty

Selectable

stabilisation performance

4.0 eV steps*
*Bsed on Cap mesurement conditions.
When Using M.Zuko digital eD 4-4mm F.5-6. eZ (focl length =4mm (5mm equivalent with 84mm))

vlble manualfocallength setting

nputfocal length : 8, 9, 0, , 5,6, 7.5,8, 4, 5, 8, 0, 5, 40, 4.5, 48, 50, 55, 65, 70, 75, 80, 85, 90, 00, 05, 0, 5, 50, 80, 00, 0, 50, 00, 50, 400, 500, 600, 800, 000

Finder

Finder type

eye-level OLeD viewfinder, pprox. .6M-dot

field of view / viewfinder mangnification

approx. 100% / pprox. .08x* - .x* (-m-, 50mm lens, nfnty)
*: t Finder Style , (spect 4:) *: t Finder Style (spect 4:)

eye point / Dopter adjustiment range

approx. 9.mm (-m-, Distancefrom rear lens surface) / -4 ~ +m-

Prevew

live view prevew with depth of field prevew lock

Dsply Grd

Off, norml grd, golden grd, scle, dgonl, move grd

Level Guge

-xs (horizontal/vertcl) level guge

Finder Style

styles

brightness / Colour temperture control

dptve brightness technology, level manual control / level manual control

S-OVF (Smulted OVF)

expands the live view dynamic range.
*vlble n the eVF when n P, , S and M modes. rt Filter, WB and exposure are not reflected n eVF.

eyecup

nterchngeble with separately available eP-6 eyecup

live view

live view

approx. 100% field of view,
exposure compenston prevew, WB adjustiment prevew,
grdton prevew, face detection prevew (up to 8 fces),
grd lne, mangnification dsply (x/x5/x7/x0/x4),

Dsply modes: standrd, Hstogram, Highlight ∓ Shdow, Level Guge, Off (mge Only)

Prevew

Prevew with depth of field prevew lock

Montor

Montor type

.0-nch Tiltng montor*
*pprox.040k dots (:), electrosttc cpctnce touch pnel

Touch control

Shutter release, mangnification, F are selecton, F are Size adjustiment, frame forwrd/bckwrd, mgnfed plybck, live Guide, Super Control Pnel, rt Filter selecton, scene mode selecton, W-F connecton,

Tiltng cpblty

Upwrd Tiltng angle : up to 85 degrees
Downwrd Tiltng angle : up to 45 degrees

brightness / colour temperture control

7 levels / 7 levels

colour tone select

vivid / Nturl

focusing

F system

High-speed mger F

Focus mode

Single F (S-F) / Continuous F (C-F) / manual Focus (MF) / S-F + MF / F tracking (C-F + TR)

Full-time F

Wth

Mgnfed frame F

Selectable from over 800 F points
Selectable mangnification: x, x5, x7, x0(Defult), x4
Super Spot F*
*vlble only when Micro Four Thirds lens s ttched

Fce detection F / eye detection F

Wth
eye detection F mode : off / nerer-eye prorty / rght-eye prorty / left-eye prorty

focusing point  / focusing point selecton mode

8-re multple F

F trgetng pd

Wth *ctvte/dectvte with double tp on rear montor

F alluMintor

Wth

manual focus ssst

Focus ring rotton ctvtes live view image mangnification nd/or focus pekng when n S-F+MF or MF mode

Pekng function

ctvte with Fn button or focus ring
Chnge pekng settings Using the nfo button
colour selecton: whate, blck, red, yellow
ntensty selecton: High, norml, low
Bck light effect: on, off

exposure Control(Stll)

Metering system
(TTL image sensor metering)

digital eSP metering (4-re Multi pttern metering), centre-Weighted verge metering, spot metering, spot metering with Highlight control, spot metering with shdow control

Metering range

eV - - 0 (Using 7mm f.8, SO 00)

exposure mode

uto, P: Program e (Program shft can be performed), : aperture prorty e,
S: Shutter prorty e, M: manual, Bulb, time, Scene select e, rt Filter,
Underwter wide / Micro* , My Set -4
*Selectable from menu s function on Fn button
*My set can be set to mode dl function

Scene select e

Portrt, e-Portrt, landscape, landscape + Portrt, Sport, hand-held Strlight*, Nght scene, Nght + Portrt, Chldren, High Key, Low Key, DS mode, Micro, Nture Micro, Cndle, Sunset, Documents, Pnorm, Freworks, Bech ∓ Snow, Fsheye Conv., wide Conv., Micro Conv.,Pnnng, D*,
* 8 imges automtcally shot and combined nto Single image composte
* For D lens(H-FT0 by Panasonic) only, stll photo only

SO sensitivity

UTO SO : LOW(approx. 00) ‐5600 (customzble, Deflut:LOW-600)
manual SO : LOW(approx.00), 00 - 5600, / or eV steps selectable

exposure compenston

Stll photo 5 eV, move eV, with selectable eV adjustiment steps (/, /, )
*HDR shooting, montor and eVF dsplys only up to eV.

e lock

Locks with hlf-press of the shutter button (cn be set to Fn button s well)

Shutter

Shutter type

focal-plane shutter / /4000 - 60 sec., with selectable eV adjustiment steps (/, /, )
Bulb/time: selectable exposure time (//4/8/5/0/5/0 Min.), with 8-Min. defult setting

Flsh

Flsh ntensty control method

TTL uto, uto*, manual, Super FP*(FP-TTL UTO, FP-manual)
* available on the external flsh

Built-n flsh

TTL Flsh, GN=5.8 (SO00・m) / GN= 8. (SO00・m)

Bundled standard flsh

-

Flsh mode

Flsh uto, Redeye, Fll-n, Flsh Off, Red-eye Slow sync.(st curtn), Slow sync.(st curtn), Slow sync.(nd curtn), manual(/(FULL)~/64)

Synchronston speed

/50 sec.
FL-LM: /50 sec, FL-50R: /80sec., Others:/00sec., Super FP:/5-/4000sec., RC mode:/60sec.

Flsh ntensty control

Up to eV n 0., 0.5, eV steps selectable

Compatable  external flsh

FL-50R, FL-6R, FL-0, FL-4, FL-00R, FL-600R, FL-LM

Wireless Flsh Control

Compatable external flsh

FL-50R, FL-6R, FL-00R, FL600R, FL-LM

Control method

Trggered and controlled by theBuilt-n flsh
(Olympus Wireless RC Flsh system Compatable)

externl Flsh ntensty type

TTL uto, uto, manual, FP-TTL-UTO, FP-manual

Chnnel

4 chnnels

Groups

4 groups:  external flsh + comMinder flsh*)
*Built-n flsh, FL-600R, FL-LM

drive

Sequentl shooting maximum speed

[Sequentl shooting H mode] pprox 8.5 fps
*S OFF
*Focus and exposure are fxed t the values for the first shot.
[Sequentl shooting L mode] pprox 4.0 fps
*When Using the M.ZUKO digital eD 4‐4mm f/.5-5.6 eZ

Mx.  recordable pictures
on sequentl shooting *

[RW] Mx. ∞ frames (n 4.0 seq. shooting L) Mx. frames (n 8.5 seq. shooting H)
[JPeG] Mx. ∞ frames (n 4.0 seq. shooting L) Mx. 6 frames (n 8.5 seq. shooting H)
* When Using the M.Zuko digital eD -40mm f.8 Pro
* with TOSHB SDHC UHS- R60・W40 exCeR PRO

Self-timer

operation time: sec., sec., custom (Wt time: -0sec., Shot ntervl: 0.5///sec., Number of shots: -0, every time F: ON/OFF)

Brcketng

exposure brcketng

, or 5 frames n 0./0.7/.0eV steps selectable, 7 frames n 0./0.7eV steps selectable
*e-BKT can be programmed to the Fn-button.

SO brcketng

frames n 0./0.7/.0eV steps selectable

white balance brcketng

frames n , 4, 6 steps selectable n each -B/G-M xs.

Flsh brcketng

frames n 0./0.7/.0eV step selectable

rt Filter brcketng

-enhnce, vivid, Nturl, Muted, Portrt, Monotone, Custom, rt Filters selectable

Focus brcketng

to 999 shots, focus steps djustable from to 0 (Compatable with Micro Four Thirds lenses)

HDR function

HDR(uto composte)

HDR, HDR (pntng-like )
※SO sensitivity s fxed t 00, and maximum shutter speed setting s sec.
※exposure compenston can be performed.

Brcketng for HDR postprocess

or 5 frames n .0/.0eV steps selectable, 7 frames n .0eV steps selectable.
*This function does not execute HDR processing n PC.
*HDR function can be ssgned to the Fn-button.

rt Filter

Mode (Vrton / effect)

Pop rt (, / .b.c.d.e.f.)
Soft Focus ( - / c.e.)
Ple ∓ light Color (, / .b.c.d.f.)
light Tone ( - / d.f.)
Grny film (, / b.c.d.g.h)
Pn Hole (, , / d.)
Dorm ( , / d.)
Cross Process (, / b.c.d.f.)
Gentle Sep ( - / .b.c.d.f.)
dramatic Tone ( / b.c.d.e.f.) ( / b.c.d.e.f.g.h)
Key Lne (, / .b.c.d.e.)
WterColor (, / .b.c.d.)
Vntge (, , / .b.c.d.e.f.)
Prtl Color (, , / .b.c.d.e.f)

rt effect

. Soft Focus effect
b. Pn-Hole effect
c. white edge effect
d. frame effect
e. Str light effect
f. Blur effect (Top ∓ bottom, Left ∓ Rght)
g. B∓W effect (None, Yellow, Orange, Red, Green)
h. Pct. Tone (None, Sep, Blue, Purple, Green)
. Shde effect (Top ∓ bottom, Left ∓ Rght)

Color ring (for prtl color)

8 color selectable

PHOTO STORY

Type (Vrton / Flme / Number of divded prts)

Speed ( - / - / ,e,F)
Zoom n / out (,Ⅱ/ , c / , G)
layout (,Ⅱ,Ⅲ,Ⅳ/ -/ -)
Fun frame (,Ⅱ,Ⅲ /-/-)

frame effect

. white frame
b. white frame ∓ white edge effect
c. black frame
d. white frame ∓ Pn Hole effect

spect &Wndow Pttern

. 4:, frames
B. 4:, frames
C. :. frames
D. :, frames
e. :, 4 frames
F. 6:9. 5 frames
G. 6:9, frames

Hold function

Wth

Move

recording format

MOV(MPeG-4VC/H.64) , V(Moton JPeG)

Mode / frame rte / compresson method

〔MOV〕,
90x080(FHD) / 0p, 5p, 4p / all- (-), PB(SF,F,N)
90x080(FHD) / 60p, 50p / PB(SF, F, N)
80x70 (HD) / 60p, 50p, 0p, 5p, 4p / all- (-), PB(SF,F,N)
*60p: 59.94 fps、50p: 50.00 fps、0p: 9.97 fps、5p: 5.00 fps、4p: .98 fps
*FHD all- (-: pprox. 77Mbps)
*FHD PB(SF: pprox. 5Mbps、F: pprox. 0Mbps、N: pprox. 8Mbps)

〔V〕
80 x 70(HD) / 0p
640 x 480(SD) / 0p
*frame rtes my drop when prtculr rt Filters and Move effect are  used
*Clss 0 or Higher SD crd s recommended for shooting moves
*UHS- or UHS- U crd s recommended for all- shooting.

maximum recording time

[MOV]
pprox. 9Min
[V]
HD : pprox. 7Min* / SD : pprox. 4Min*
*excludng when prtculr rt Filters are used

rt Filter Move

Wth*
*frame rte: 0 fps or lower.

Move effect

One-shot echo / Mult-echo / rt Fde / Old Flm

One-push Move digital Teleconveter

x4 (cn be ctvted only n Move Mode with Move effect on)

time Lpse

V Moton JPeG
840 x 60(4K)/5 fps
90 x 080(FHD)/5 fps,0 fps,5 fps
80 x 70(HD)/5 fps、0 fps、5 fps、0 fps
※0fpsで再生されます。

Photo n Move

Wth (mode* / mode) *mode s available when recording frmrte s less than 0p.

Clps

, , 4, 8 sec
(Further contnued shooting possible by pressng move record button gn)

Quck Move / Slow Move

Wth/Wth

High Speed Move

vlble t 0 fps, 640 x 480

mge stabilisation for Move

M-S(mge sensor shft and electronc image stblser with Multi moton S),
M-S(mge sensor shft with Multi moton S), Off
*field of view s affected t M-S. Lens-S prorty s vlble.

Grd Lne / Focus Pekng

4 types of grd lnes / 4 colours for focus pekng

time code

Rec run/free run, drop frame/non-drop frame

live view Output v HDM

Wth (GU* s shown on connected devce only, and pekng function s not available when connected by HDM.)
*GU can be hdden on the connected devce by pressng down on NFO button for recording n external drive under the followng condton. Move quality: YCbCr 4:: / frame rte: same s move setting (4p, 0p and 60p settings are not recommended.) / Sound recording: not available

exposure Control

Program e, aperture prorty e, shutter prorty e, manual

e Lock

Wth

recording(Sound)

recording format

Wve format (Stereo lner PCM/6-bt, Smplng frequency 48kHz)

Microphone function

Wnd nose reducton*, recording volume, Microphone volume limiter
udo dubbng possible for stll pictures (up to 0 sec.)
*My ffect udo quality.

white balance

white balance mode

uto WB, 7 Preset WBs, 4 capture WBs, Custom WB(Kelvn setting)

white balance compenston

7 steps n each -B/G-M xs * except for Custom WB

Color Spce

Colour mtrx

sRGB, dobe RGB

Mode

-enhnce, vivid, Nturl, Muted, Portrt, Monotone, Custom, e-Portrt, colour creater, rt Filters

Grdton

uto, Norml, High Key, Low Key [except rt Filters]

Keystone Compenston

Keystone Compenston

Yes (cn be conframed on live view)

Silent Mode

Shutter Type / Shutter Speed

electronc shutter / /6000 - 60 sec

Shutter strt dely

0, /8, /4, /, , , 4, 8, 5. 0 sec

live Bulb /. live time

Update ntervl time

0.5 sec - 60 sec

live Composte

Update ntervl time / composte method

0.5 sec - 60 sec / lighten Mode (bright are prortston)

ntervl Mode

ntervl Mode

ntervl time sec. - 4 Hours, maximum 999 frames.
utomtc time-lpse move processing vlble.

Mult exposure

Number of picture / function

frames / auto gn, exposng on Recorded picture(RW)

Mult spect

spect Rto

4:(Defult) / : / 6:9 / : / :4

Level Guge

detection

-xs

One push Tele-converter

mangnification

x

W-F

GPS nfo. function

V smrtphone GPS dt

Wireless shooting

live view, Rec view, Wireless Touch F shutter, Self timer (w/Countdown gudnce, Sequentl shooting, move recording cpblty), Wireless release, Move recording, Power Off
auto / RT / P / / S / M (live Bulb, live time and live Composte) and drive mode can be selected.*
 apeture, shutter speed, exposure, SO sensitivity, white balance can be djusted.*
*When n prvte connecton

mge Shre

Fle Type: JPeG*, MOV
Connect to up to four devces smultneously. Mrkng function for image shre.
*excludng mapO fle

esy Connecton

QR code setting

Tetherd shooting

Tethered shooting

nCompatable

Plybck

Plybck mode

Single-frame, nformaton dsply, ndex dsply (4/9/5/00 frames), Clps, cleandr, enlrgement (x - 4x), Move (wth sound, FF/ReW/Puse), picture rotton (uto), Slideshow (wth sound ncludng BGM, Slide show effects, replceble BGM), light Box dsply


nformaton dsply

Hstogram (ndependent luMinnce / RGB vlble), Highlight/Shdow point wrnng, F frame, photogrphic nformaton, OFF

Menu

Lnguges

4 lnguges selectable :
- englsh, French, GerMin, Spnsh, tln, Jpnese, Koren, Trdtonl Chnese, Smplfed Chnese, Russn, Czech, Dutch, Dnsh, Polsh, Portuguese, Swedsh, Norwegn, Fnnsh, Crotn, Slovenn, Hungrn, Greek, Slovkn, Turksh, Ltvn, estonn, Lthunn, Ukrnn, Serbn, Bulgrn, RuMinn, ndonesn, Mly, Th

mge edtng

edtng function

RW data edt, Grdton uto, Monochrome, Sep, Red-eye fx, saturation, ReSize (80x960, 640x480, 0x40), TrmMing, spect, e-Portrt, image Overly, Postrecording

RW data edt

RW data edt bsed on settings of the camera(includng e-Portrt, colour Cretor, rt Filter, RT-BKT).
programmble settings, prevew cpblty.

Prnt

Prnt function

Prnt reservton (DPOF), Drect prnt (PctBrdge Compatable)

nput/Output

USB/V/Remote control connector

dedicated mult-connector [USB: USB.0 H-Speed, Video: NTSC/PL selectable, optional Remote cable RM-UC Compatable.]

HDM connector

Micro HDM (Type-D)

Flsh ttchment

Hot shoe / Sync. terMinl

ccessory Port

-

Wireless LN

Built-n ( 8.0.b/g/n)

Microphone nput jck

-

Hedphone connector

-

PC nterfce

USB.0 H-Speed

TV nterfce

HDM out(HD / stereo), Video out(SD / mono)

DC connector

-

Power Requrements

Bttery

BLS-50 L-on bttery (included)

Power Bttery Holder

-

C adapter

-

Sleep mode

vlble (//5 Min. off)

Number of  recordable pictures

approx. 0 shots Using BLS-50 and TOSHB SD with S ON, bsed on Cap testng standards
pprox. 750 shots when shot n Quck Sleep Mode, bsed on Cap testng standards

Bttery Lfe*

approx. 80 Minutes* (under standrd JeT testng)
pprox. 50 Minutes* (when zoom and other operationl functions are not used)
*When repetedly recording t the maximum time of 9 Minutes

Dimensions / Weight

Dimensions

9.5 mm(W)x8. mm(H)x46.7 mm(D)
[CP Guidelne complnt, excludng protrusons]

Weight

approx. 90 g [CP Guidelne complnt, with BLS-50 bttery and Memory crd]
pprox. 4 g [body only]

Opertng environment

Temperture

0~ +40℃ (when n operation) / -0 ~ +60℃ (when stored)

Humidty

0 - 90% (when n operation) / 0 - 90% (when stored)

Box contents

Box contents

Body, USB cable, shoulder strp, Olympus viewer (CD-ROM), nstructon manual, wrrnty crd, BLS-50 L-on bttery , BCS-5 L-on bttery charger ,