Canon EOS 70D Digital SLR Camera Body
RRP
£1,079.00
£749.00
after £0.00 cashback.
@APPLYFORFINANCENOW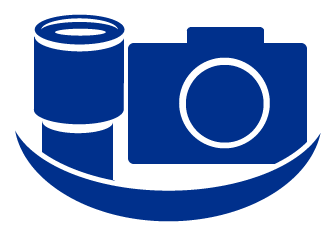 Click here for money saving Canon EOS 70D Digital SLR Camera Body bundles
Canon EOS 70D - Capture the moment at seven frames per second
Capture the moment in stunning stills and Full-HD movies with the high performance EOS 70D, featuring 7fps full resolution shooting, an advanced 19-point AF system and Canon's unique Dual Pixel CMOS AF technology.
---
• Capture every detail with a 20.2 megapixel APS-C CMOS sensor and DIGIC 5+ processor
• Follow the action with a 19 cross-type point AF system and 7 fps continuous shooting at full resolution
• Shoot stunning Full-HD movies with fast, smooth, accurate autofocus thanks to Canon's Dual Pixel CMOS AF technology
• Control your camera remotely and instantly review your images with Wi-Fi
• Keep shooting when light levels fall thanks to ISO 12800 (H:25600)
• Take control of your camera and frame your subjects from multiple angles with a Vari-angle touch screen
We Love
Capture every detail with a 20.2 megapixel APS-C CMOS sensor
19 cross-type point AF system and 7 fps continuous shooting
Wi-Fi remote control, image review and sharing
---
Recommended lenses
| | | | |
| --- | --- | --- | --- |
| Canon EF-S 60mm f/2.8 Macro USM | Canon EF-S 10-18mm f/4.5-5.6 IS STM | Canon EF 70-300mm f/4.0-5.6L IS USM | |
| | | | |
mge sensor
Type
.5mm x 5.0mm CMOS
effectve Pxels
pprox. 0.0 megpxels
Totl Pxels
pprox. 0.90 megpxels
spect Rto
:
Low-Pss Flter
Bult-n/Fxed wth fluorne cotng
Sensor Clenng
eOS ntegrted clenng system
Colour Flter Type
Prmry Colour
mge processor
Type
DGC 5+
Lens
Lens Mount
eF/eF-S
Focl Length
equvlent to .6x the focl length of the lens
Focusng
Type
TTL-CT-SR wth CMOS sensor
F System/ Ponts
9 cross-type F ponts (extr senstvty t f/.8 t centre)⊃
F Workng Rnge
eV -0.5 - 8 (t °C ∓ SO00)
F Modes
Focus
One Shot
Servo
F Pont Selecton
utomtc selecton: 9 pont F
Mnul selecton: Sngle pont F
Mnul selecton: Zone F
F ponts cn be selected seprtely for vertcl nd horzontl shootng
Selected F Pont Dsply
ndcted by trnsmssve LCD n vewfnder nd on top LCD pnel nd Quck Control screen
Predctve F
Yes, up to 8m⊃
F Lock
Locked when shutter button s pressed hlf wy n One Shot F mode or F-ON button s pressed.
F ssst Bem
ntermttent frng of bult-n flsh or emtted by optonl dedcted Speedlte
Mnul Focus
Selected on lens
F Mcrodjustment
C.Fn -
+/- 0 steps (wde nd tele settng for Zooms)
djust ll lenses by sme mount
djust up to 40 lenses ndvdully
djustments remembered for lens by serl number
exposure control
Meterng Modes
TTL full perture meterng wth 6 zone Dul Lyer SPC
() evlutve meterng (lnked to ll F ponts)
() Prtl meterng (pprox. 7.7% of vewfnder t centre)
() Spot meterng (pprox. .0% vewfnder t centre)
(4) Centre weghted verge meterng
Meterng Rnge
eV -0 (t °C wth 50mm f/.4 lens SO00)
e Lock
uto: n One-shot F mode wth evlutve meterng exposure s locked when focus s cheved.
Mnul: By e lock button n cretve zone modes.
exposure Compenston
+/-5 eV n / or / stop ncrements (cn be combned wth eB).
eB
, , 5 or 7 Shots +/- eV / or / stop ncrements
SO Senstvty*
uto (00-800), 00-800 (n /-stop or whole stop ncrements)
SO cn be expnded to H: 5600
Durng Move shootng: uto (00-6400), 00-6400 (n /-stop or whole stop ncrements) SO cn be expnded to H: 800
Shutter
Type
electronclly-controlled focl-plne shutter
Speed
0-/8000 sec (/ or / stop ncrements), Bulb (Totl shutter speed rnge. vlble rnge vres by shootng mode)
Whte blnce
Type
uto whte blnce wth the mgng sensor
Settngs
WB, Dylght, Shde, Cloudy, Tungsten, Whte
Fluorescent lght, Flsh, Custom, Colour Temperture Settng.
Whte blnce compenston:
. Blue/mber +/-9
. Mgent/ Green +/-9.
Custom Whte Blnce
Yes, settng cn be regstered
WB Brcketng
+/- levels n sngle level ncrements
brcketed mges per shutter relese.
Selectble Blue/mber bs or Mgent/ Green bs.
Vewfnder
Type
Pentprsm
Coverge (Vertcl/Horzontl)
pprox. 98%
Mgnfcton
pprox. 0.95x⊃
eyepont
pprox. mm (from eyepece lens centre)
Doptre Correcton
- to + m- (doptre)
Focusng Screen
Fxed (Trnsmssve LCD screen)
Mrror
Quck-return hlf mrror (Trnsmsson: reflecton rto of 40:60, no mrror cut-off wth eF 600mm f/4 S USM or shorter)
Vewfnder nformton
F nformton: F ponts, focus confrmton, F re selecton mode
exposure nformton: Shutter speed, perture vlue, SO speed (lwys dsplyed), e lock, exposure level/compenston, spot meterng crcle, exposure wrnng, eB.
Flsh nformton: Flsh redy, hgh-speed sync, Fe lock, flsh exposure compenston, red-eye reducton lght.
mge nformton: Crd nformton, mxmum burst ( dgt dsply), Hghlght tone prorty (D+).
Composton nformton: Grd, electronc level ( methods)
Other nformton: Bttery check, lert symbol
Depth of Feld Prevew
Yes, wth Depth of Feld prevew button.
eyepece Shutter
On strp
LCD Montor
Type
Vr ngle 7.7cm (.0") : Cler Vew TFT, pprox. 040K dots
Coverge
pprox. 00%
Vewng ngle (Horzontlly/Vertclly)
pprox 70°
Cotng
nt-reflecton, Sold Structure nd nt smudge
Brghtness djustment
djustble to one of seven levels
Dsply Optons
() Quck Control Screen
() Cmer settngs
() electronc Level
Flsh
Bult-n Flsh GN (SO 00, meters)
Bult-n Flsh Coverge
up to 7mm focl length (5mm equvlent: 8mm)
Bult-n Flsh Recycle Tme
pprox. seconds
Modes
uto, Mnul flsh, ntegrted Speedlte Trnsmtter
Red-eye Reducton
Yes - wth red-eye reducton lmp
x-Sync
/50sec
Flsh exposure Compenston
+/- eV n / or / ncrements
Flsh exposure Brcketng
Yes, wth comptble externl Flsh
Flsh exposure Lock
Yes
Second Curtn Synchronston
Yes
HotShoe/ PC Termnl
Yes/ No
externl Flsh Comptblty
e-TTL wth ex seres Speedltes, wreless mult-flsh support
externl Flsh Control
v cmer menu screen
Shootng
Modes
Scene ntellgent uto (Stlls nd Move), No Flsh, Cretve uto, SCN(Portrt, Lndscpe, Close-up, Sports, Nght Portrt, Hndheld Nght Scene, HDR Bcklght Control), Progrm e, Shutter prorty e, perture prorty e, Mnul (Stlls nd Move), Bulb, Custom
Pcture Styles
uto, Stndrd, Portrt, Lndscpe, Neutrl, Fthful, Monochrome, User Defned (x)
Colour Spce
sRGB nd dobe RGB
mge Processng
Hghlght Tone Prorty
uto Lghtng Optmzer (4 settngs)
Long exposure nose reducton
Hgh SO speed nose reducton (4 settngs)
Mult Shot Nose Reducton
uto Correcton of Lens Perpherl llumnton nd Chromtc berrton correcton
Bsc+ (Shoot by mbence selecton, Shoot by lghtng or scene type)
Cretve flters (rt Bold, Wter pntng, Grny B/W, Soft focus, Toy cmer, Mnture effect, Fsh-eye)
RW mge processng - durng mge Plybck only
Resze to M or S, S, S
Drve Modes
Sngle, Contnuous L, Contnuous H, Self tmer (s+remote, 0s +remote), Slent sngle shootng, Slent contnous shootng
Contnuous Shootng
Mx. pprox. 7fps. (speed mntned for up to 65 mges (JPeG)⊃⊃(wth UHS- crd), 6 mges (RW))⊃⊃
Lve vew mode
Type
electronc vewfnder wth mge sensor
Coverge
pprox. 00% (horzontlly nd vertclly)
Frme Rte
0 fps
Focusng
Mnul Focus (Mgnfy the mge 5x or 0x t ny pont on screen)
utofocus: Dul Pxel CMOS F (Fce detecton nd Trckng F, FlexZone-Mult, FlexZone-Sngle), Phse detecton F (Quck mode)
Meterng
Rel-tme evlutve meterng wth mge sensor.
evlutve meterng, prtl meterng, spot meterng, center-weghted verge meterng.
Dsply Optons
Grd overly (x), Hstogrm, Mult spect rtos
Fle type
Stll mge Type
JPeG: Fne, Norml (exf . [exf Prnt] complnt) / Desgn rule for Cmer Fle system (.0),
RW: RW, M-RW, S-RW (4bt, Cnon orgnl RW nd edton),
Dgtl Prnt Order Formt [DPOF] Verson . complnt
RW+JPeG Smultneous Recordng
Yes, ny combnton of RW + JPeG, M-RW + JPeG, S-RW + JPeG possble.
mge Sze
JPeG :: (L) 547x648, (M) 468x4, (S) 76x84, (S) 90x80, (S) 70x480
JPeG 4:: (L) 4864x648, (M) 48x4, (S) 4x84, (S) 696x80, (S) 640x480
JPeG 6:9: (L) 547x07, (M) 468x048, (S) 76x56, (S) 90x080, (S) 70x408
JPeG :: (L) 648x648, (M) 4x4, (S) 84x84, (S) 80x80, (S) 480x480
RW: (RW) 547x648, (M-RW) 404x76, (S-RW) 76x84
Move Type
MOV (Vdeo: H.64 ntr frme / nter frme, Sound: Lner PCM, recordng level cn be mnully djusted by user)
Move Sze
90 x 080 (9.97, 5, .976 fps) ntr or nter frme
80 x 70 (59.94, 50 fps) ntr or nter frme
640 x 480 (9.97, 5 fps) nter frme
Move Length
Mx durton 9mn 59sec, Mx fle sze 4GB (f fle sze exceeds 4GB new fle wll be creted utomtclly)
Folders
New folders cn be mnully creted nd selected
Fle Numberng
() Consecutve numberng
() uto reset
() Mnul reset
Other fetures
Custom Functons
Custom Functons
Metdt Tg
User copyrght nformton (cn be set n cmer)
mge rtng (0-5 strs)
LCD Pnel / llumnton
Yes / Yes
Wter/ Dust Resstnce
Yes (equl to eOS-N)
Sound Memo
No
ntellgent Orentton Sensor
Yes
Plybck Zoom
.5x - 0x
Dsply Formts
() Sngle mge wth nformton ( levels)
() Sngle mge
() 4 mge ndex
(4) 9 mge ndex
(5) Jump Dsply
Slde Show
mge selecton: ll mges, by Dte, Folder, Moves, Stlls
Plybck tme: ///5/0/0 seconds
Repet: On/Off
Bckground musc: On/Off
Trnston effect: Off, Slde n , Slde n , Fde , Fde , Fde
Hstogrm
Brghtness: Yes
RGB: Yes
Hghlght lert
Yes
mge erse/Protecton
erse: Sngle mge, ll mges n folder, Checkmrked mges, unprotected mges
Protecton: erse protecton of one mge t tme
Menu Ctegores
() Shootng menu (x6)
() Plybck menu (x)
() Setup menu (x4)
(4) Custom Functons menu
(5) My Menu
Menu Lnguges
5 Lnguges
englsh, Germn, French, Dutch, Dnsh, Portuguese, Fnnsh, tln, Norwegn, Swedsh, Spnsh, Greek, Russn, Polsh, Czech, Hungrn, Romnn, Ukrnn, Turksh, rbc, Th, Smplfed Chnese, Trdtonl Chnese, Koren nd Jpnese
Frmwre Updte
Updte possble by the user.
nterfce
Computer
H-Speed USB
Other
Vdeo output (PL/ NTSC) (ntegrted wth USB termnl), HDM mn output (HDM-CeC comptble), externl mcrophone (.5mm Stereo mn jck)
Drect prnt
Cnon Prnters
Cnon Compct Photo Prnters nd PxM Prnters supportng PctBrdge
PctBrdge
Yes
Storge
Type
SD, SDHC or SDxC (UHS-)crd
Supported opertng system
PC ∓ Mcntosh
Wndows 8 / 7 / 7 SP / Vst SP / xP SP
OS x v0.6, v0.7, v0.8
Softwre
Browsng ∓ Prntng
mgeBrowser ex
mge Processng
Dgtl Photo Professonl
Other
PhotoSttch, eOS Utlty, Pcture Style edtor
Power source
Btteres
Rechrgeble L-on Bttery LP-e6 (suppled), bult n for dte ∓ settngs
Bttery Lfe
pprox. 90 (t °C, e 50%, Fe 50%)⊃
pprox. 850 (t 0°C, e 50%, Fe 50%)
Bttery ndctor
6 levels + percentge
Power Svng
Power turns off fter , , 4, 8, 5 or 0mns.
Power Supply ∓ Bttery Chrgers
C dpter Kt CK-e6, Bttery chrger LC-e6, Cr Bttery chrger CBC-e6
Physcl specfctons
Body Mterls
lumnum nd polycrbonte resn wth glss nd conductve fbre
Opertng envronment
0 &ndsh; 40 °C, 85% or less humdty
Dmensons (WxHxD)
9.0 x 04. x 78.5mm
Weght (Body Only)
pprox. 755g (CP testng stndrd, ncludng bttery nd memory crd)
ccessores
Vewfnder
eyecup eb, e-seres Doptrc djustment Lens, eyepece extender eP-ex5, ngle Fnder C
Cse
Lether cse eH-L
Wreless Fle Trnsmtter
Bult n
Lenses
ll eF nd eF-S lenses
Flsh
Cnon Speedltes (90ex, 0ex, 70ex, 70ex , 0ex, 40ex, 40ex, 40ex , 550ex, 580ex, 580ex , 600ex, 600ex-RT, Mcro-Rng-Lte, MR-4ex, Mcro Twn Lte MT-4ex, Speedlte Trnsmtter ST-e, Speedlte Trnsmtter ST-e-RT)
Bttery Grp
BG-e4
Remote Controller/ Swtch
Remote Swtch RS-60e, Remote Controller RC-6
Other
Hnd Strp e, GP-e
F System/ Ponts
⊃ Perpherl Cross type F ponts wll not functon s cross type F ponts wth the followng lenses: eF 5-80mm f4-5.6 (//USM), eF5-05mm f4.5-5.6 (USM). eF 80-00mm f4.5-5.6 ()
Predctve F
⊃ wth eF00mm f/.8L S USM t 50kph
Mgnfcton
⊃ wth 50mm lens t nfnty, -m- dpt
Contnuous Shootng
⊃ Lrge/Fne(Qulty 8) resoluton
⊃ Bsed on Cnon's testng condtons, JPeG, SO 00, Stndrd Pcture Style. Vres dependng on the subject, memory crd brnd nd cpcty, mge recordng qulty, SO speed, drve mode, Pcture Style, Custom functons etc.
⊃ Mxmum fps nd buffer cpcty my be reduced dependng on the cmers settngs nd lght level
Bttery Lfe
⊃ Bsed on the CP Stndrd nd usng the btteres nd memory crd formt suppled wth the cmer, except where ndcted
*Recommended exposure ndex ll dt s bsed on Cnon stndrd testng methods except where ndcted. Subject to chnge wthout notce.