Introduction to RAW files and RAW workflow
Introduction to RAW files and RAW workflow
A simplified explanation of RAW files, RAW workflow and the new Adobe DNG Digital Negative.
Digital Camera RAW files are a technology that has eluded many photographers including myself for some time. It was half a mystery to me in that I knew I should use RAW files, I understood the benefits of them, but wasn't entirely clear on what a RAW file was or exactly how they worked.
All the explanations out there in magazines and in the blog space had only distanced me further from exploiting the benefits of this coup in photography although I still started to shoot in CS2 Raw format (Canon RAW format)
I now refuse shoot in any other way to the point where I actually had to be seperately conviced by others to set my camera to even produce a small Jpeg for contact sheet purposes, even though this meant extra post production time just to produce a review.
The purpose of this article is to therefore put the benefits into simple terms, and explain a little more about what these elusive files actually are and convince you the reader to get using them. The benefits are extrodinary and include effectively a little more light to play with and a great more say in what your final image will look like. I cannot express my love of this technology enough or in too strong terms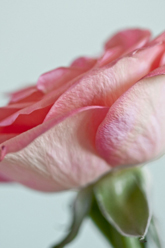 Jpegs, they have their place, but it isn't in the workflow.
Has RAW workflow allowed digital photography to catch up with the dark room?
Yes, and then some.... The 'good old days' of film than many photographers can remember were just that for those who developed their own film and enlarged their own prints. I've done a little of this and it is a lovely romantic thing to do, if not enormously time consuming. You would develop your films, using a clock and a set of chemicals and an extrodinary amount of water, dry them and then take the negatives into a red darkroom where hours could disappear as you produce test strips, and eventually enlargements of your shots with what is actually a very high level of control over various elements which sadly took many many years to learn. But it was and still is a lovely process.

As many people will know only too well this was not a possibility for the domestic photographer, confined to use the services of professional labs for developing and printing. The result of this is the domestic market has never had any artistic control over film based photography printing. Not only that, but there was never any preview of the shot.

So when digital emerged on the scene with JPEGs instantly produced back of the camera it was an instant hit. No more guesswork. No more printing a shot if you didnt want it. Digital JPEGs also come off the camera often as overly flattering of the photographer's skills and they could easily be edited (to a degree) in software such as Adobe Photoshop.And this is fine for most people.

However, it is a scarely known fact among domestic photographers that each JPEG you produce involves the camera's AI systems making a few decisions about the information in the photo, throwing much of it away and giving you a heavily contrasted shot, digitally sharpened and even altering the colour temperature dependent upon the orientation of the camera.
This image shown to the right here of the rose is the JPEG all courtesy of the camera (a Canon EOS 30D). And its OK I guess but theres a question mark over the colour temperature and I'm not sure the rose was that orange.

So if I want to change this I can do, in Photoshop, and quite easily as well. In fact I can do whatever Iwant with the colour temperature and do one thing with the rose, another with the stem and something else entirely with the background. No trouble. Howeve, and here's the rub, every time you edit and save a jpeg even more information (and potential quality) is lost. Considering the origins of the Jpeg and the fac tthat it is a stripped down file to start with the resulting image is further from the information you captured at the time and also your artistic or editorial control is becoming less and less..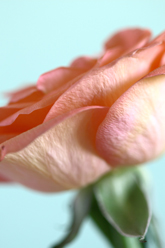 The RAW file solution.
Options are open, indefinetly, but you will often need to correct a RAW file..
The issue is therefore flexibility after the event. And the ability to change artistic direction in post processing.

RAW offers the solution. Each shutter actuation shines light onto the digital sensor (CMOS or CCD, doesnt matter for the moment, this sensor reacts and then delivers some binary (1's and 0's ) information to the camera.
For simplicity's sake lets think of this file as the RAW file (it isn't quite). So the camera saves this RAW file and then produces a stripped down and artificially enhanced JPEG from it as well.
So RAW files therefor contain more information than the JPEG but can also look really quite nasty, grey and generally dull. And this is because there has been no correction work (to speak of for now)

This is because ALL of the light information is being preserved and this means that you can actually set your colour temperature (white balance) AFTER shooting...... .... OK, lets say that again in capitals on a new paragraph.

YOU CAN ACTUALLY SET YOUR COLOUR TEMPERATURE (WHITE BALANCE) AFTER YOU HAVE TAKEN THE PHOTOGRAPH.
And what is more, because of more bandwidth, you can perform other corrections from vignetting, correcting burnt specular highlights, introducing or reducing blacks, correcting CA (chromatic abberation) and performing split toning... This list goes on.

And what is best of all, once you edit a RAW file, you arent editing the RAW file. Let me explain.. the data ALWAYS stays in tact. The changes you make are recorded in a separate file called a sidecar file (XMP file) The changes are recorded as a set of instructions such as , "decrease exposure by 5", "Recovery set to 31". Then when you load the RAW, it performs these changes, change your mind and all you do is correct it using the sliders and the instruction is changed. This is non-destructive editing at its best and allows you the user to perform any and every type of correction, keep the corrections and then undo them again later. Notice I say 'correction'. RAW files really are intended to be corrected, not have artistic changes.

Another little benefit worth mentioning is the changes you want to make can be duplicated onto other shots images from the same set.So if you have 50 images and they will all need the same correction, then fine. 1 minute to do the lot..

Photoshop is now used for creative changes with Adobe Camera RAW being used for corrections prior to loading into photoshop. The clarity that this provides is priceless.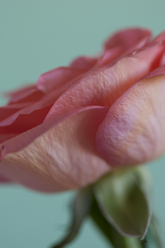 RAW speed
Slower to start with, but much faster over all
The thought of additional work in photoshop may seem daunting but fear not. As stated RAW file editors do not overwrite data, they simply keep the data and record the changes to be made when loaded. you simply edit the list of changes. These 'changes' are recorded in an XMP file (same filename as the raw but with the file extension 'XMP') or as a sidecar file, hidden within the actual RAW.

So what happens is a list of instructions for changes is built up when you correct an image. And you may well have a whole set of images shot in the same lghtt, same shutter speed and same aperture settings... etc.
If thats the case then surely logic dictates these other images need to have the same set of 'changes' applied to them.

This is where RAW files accelerate through the workflow path, overtaking JPegs really quite comprehensively. Because those changes can VERY easily be copied and applied to other images. Bridge calls these changes "Development Settings", Canon's Digital Photo Professional software refers to them as 'recipies' .. all you do is copy them, select the target images and click past settings (or recipie)
Adobe Photoshop software now pays for itself in one go.. Let me show you. The original raw image here above is on the left. and the corrected one on the right. I had used the required settings on the first image shown in this article.....To update this second image took LITERALLY 2 SECONDS.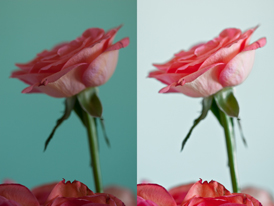 RAW file problems
A minor drawback that used to exist. But now doesnt really.
Logic would dictate that hundreds of different cameras that each have thier own sensor design would each generate a different raw format.

Well they do. And there are a lot of them.... How many RAW file Formats do you ask? Wel, there are about 380 different RAW file formats as of Dec 2009). And each one needs to be read and interpreted differently by RAW editing (adjustment) software and this means each one requires what is know as a 'CODEC'.

Those poor editing software producers now have to produce a codec for each new camera!
And is a new camera came found its way into your bag you would have to download this CODEC once it was available from the makers o your software, if it could use it. So a standard RAW file became necessary..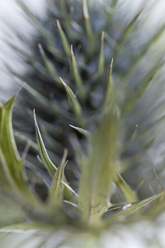 Adobe DNG vs Canon CS2 RAW
The new standard RAW file
Software manufacturers soon found themselves stuck on an endless mouse wheel of compatibility, with older or even obsolete cameras becoming unsupported.

A future proof standard was required and Adobe came up trumps with their new standard the DNG (standing for Digital NeGative).

Software such as Bridge now converts your RAW files into DNG files and, I second guessing here, but I suspect that before long DNG's will eventually be produced by our cameras.

Until then the best you can do is convert your RAWs from thier existing formt (Canon- CR2, Nikon- NEF etc) into DNGs so that irrespective of future changes you will always be able to edit your RAW file and produce excellent images years after you've clicked the shutter.
The net result of this is you can shoot and edit your images with total control indefinetly, with more say on every aspect of your image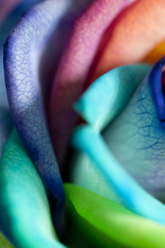 Raw benefits
The reality of RAW Workflow.
The final result of this is you, the photographer, have unprecedented control over every aspect of your images, is non destructive, has greater scope for recovery, more stops of light to play with and with extra-ordinary speed. t result of this technology is you have more control after shooting than ever before.

So what are you waiting for.... Your low light shots have more scope, you can change what you like and change your mind as often as you like. If you're like me and you started shooting in RAW before you could utilise this technology you have a portfolio of work to explore and this will proide you wth endless fun and opportunity.
you can recover some of those badly exposed shots and pull back images shot in low light, in mixed light sources and with qualityof higher ISO shooting improving all the time a new age is dawning.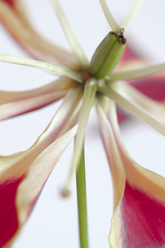 © 2014-2020 Park Cameras, York Road, Victoria Business Park, Burgess Hill, West Sussex, RH15 9TT
VAT No. GB 315 9441 58 | Registered Company No. 1449928